If you are struggling for gift inspiration for the man in your life this Valentine's Day, check out my list below for something a little different that wont break the bank. If your husband is anything like mine, he will genuinely want the gift to represent the thought and not the price tag so I have found some gorgeous, thoughtful and even novelty gifts which he should love!
Gilbert and Stone, Personalised Pair of Ceramic Egg Cups
I just fell in love with these little his and hers egg cups! The perfect start to Valentine's day is breakfast in bed with a perfectly dippy egg and crusty soldiers served in these brilliant personalised egg cups.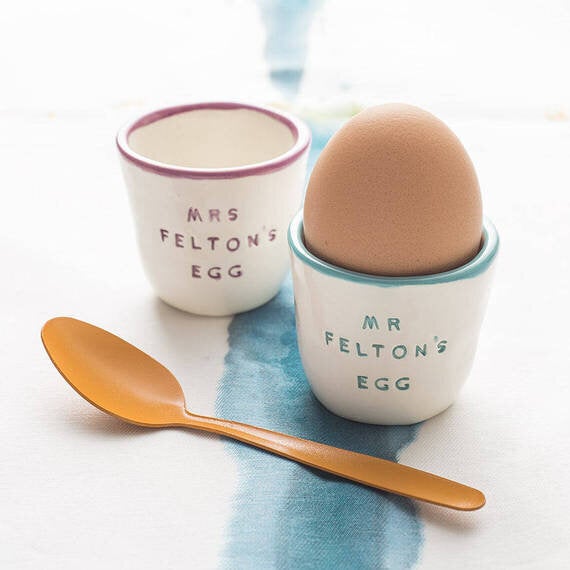 Image supplied by Gilbert & Stone
Personalised Boing Band from Hurley Burley
Jewellery on Valentine's Day doesn't just have to be for the ladies! Made from genuine sailing and climbing rope with a stainless steel magnetic clasp that can be engraved, these are incredibly hard wearing and are also available in a huge variety of colours to suit his style.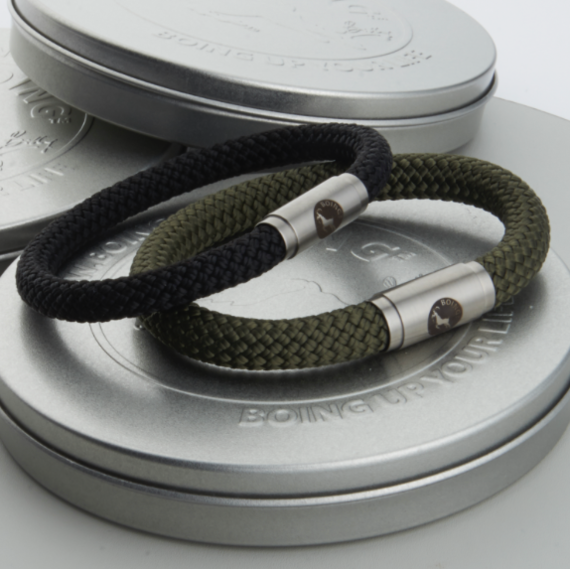 Image supplied by Hurley Burley
Hannah Lloyd, Passport Stamps Heart Print
If holidays and travel are your thing, this personalised stamp print will make a beautiful gift to hang on your wall. It's also a great excuse to reminisce over the wonderful memories you have made along your travels and will hopefully inspire you to book up your next romantic trip away!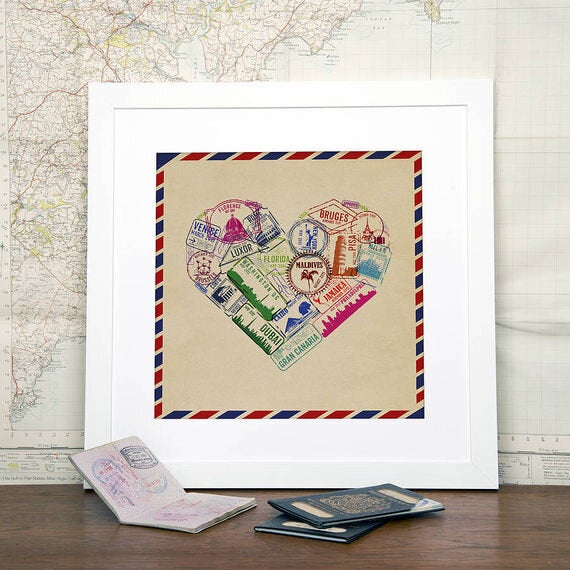 Image supplied by Hannah Lloyd
Bread and Jam, Say Hello Mug
If it is just a token gift you are looking for, you really can't go wrong with a novelty mug! I think most guys will be pleased to have this on their desk to show the world that someone fancies them :)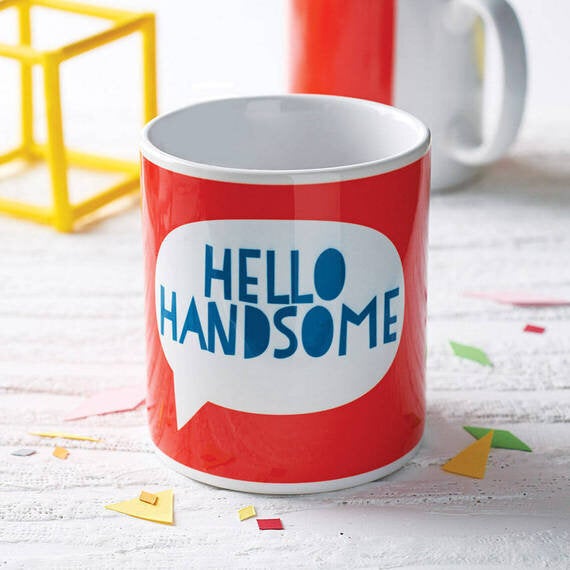 Image supplied by Bread and Jam
If you still can't find the perfect gift, head down to your local M&S and check out the beautiful new Rosie Huntington collection of underwear. Just to clarify, this would be for you to wear.
If you haven't yet seen the girls version of this post then you can check it out here!