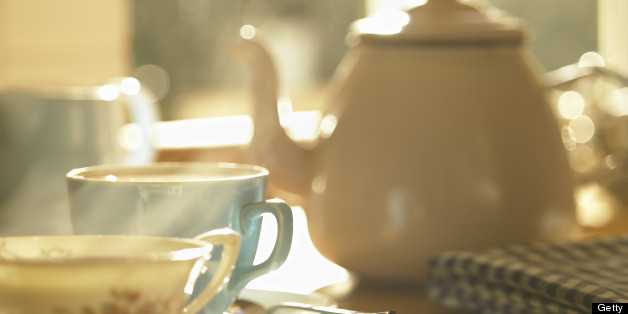 Getty
"...presently my aunt would dip a little madeleine in the boiling infusion, whose taste of dead leaves or faded blossom she so relished, and hand me a piece when it was sufficiently soft."Marcel Proust (1871-1922)'Du cote de chez Swann' (1913)
In late June and early July the evening air of an avenue of Lime (Tilia) trees is filled by the intoxicating, honey scent of Linden blossom. It's especially noticeable after a shower of summer rain. The fragrance is incredible and it's not surprising that perfumeries have bottled it.The tiny flowers are quick to open in the summer sun and hang heavily on the branches, inviting honeybees to collect the nectar.
Linden flowers when steeped in boiling water, produce a fragrant sweet tea. The flowers and bracts (leaves) dry quickly and can be stored in an airtight jar.
Linden blossom tisane is widely used in France for 'tileul' as the memorable quotation by Marcel Proust demonstrates and honey made from Linden blossom is much sought after.The infused blossom will deliciously flavour syrups and cordials, which can then be used in Panna cotta, sorbet or ice cream. You can find savoury recipe suggestions for Linden blossom in The Forager's Kitchen (Cico Books 2013). You might like to try making linden blossom gin or vodka by macerating the blossom in your preferred alcohol. Whether your choice is alcoholic or cordial, one word of caution, harvesting the flowers will take a long, long time. Chase the sunshine but ensure that you are not in a rush.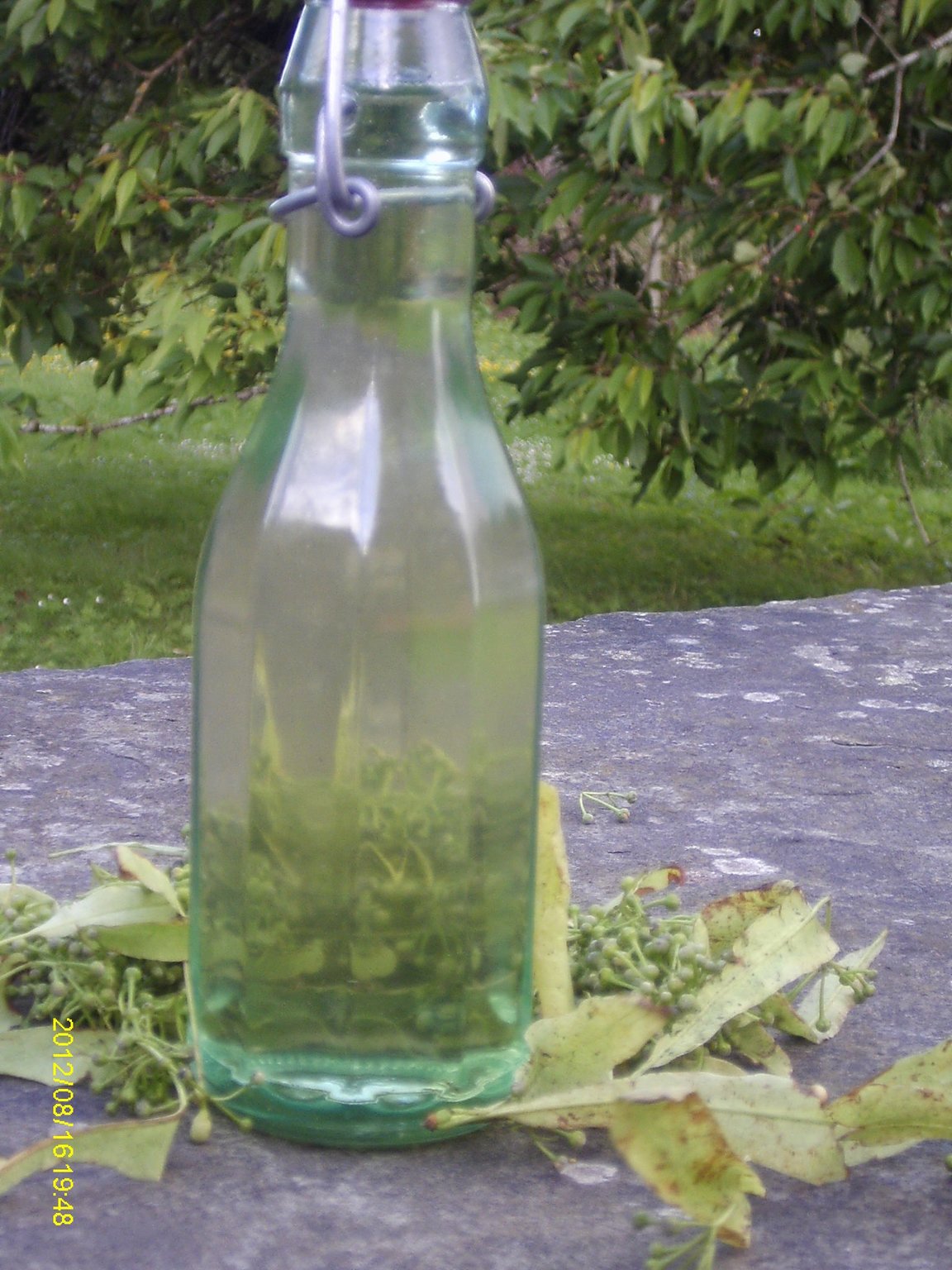 Linden Blossom Cordial
Makes 3-4 small bottles about 1.5litres
What to forage and find:
8 handfuls linden flowers, bracts removed
2 unwaxed limes (scrubbed)
1.2 kg granulated sugar
1.5 litres boiling water (from a kettle)
55g (pack) of citric acid *
What to do
1. Shake the linden flowers well to remove any insects and put them into a clean bucket or large bowl.
2. Add the lime zest and juice to the linden flowers.
3. Measure the sugar and water into a pan and heat to dissolve the sugar.
4. Dissolve the citric acid* in the sugar syrup and then, carefully pour the syrup over the blossom and lime zest and juice. Cover with a clean cloth and leave for 2-3 days.
5. Carefully strain the cordial through a sieve lined with muslin, into a large jug and pour into sterilised bottles. Store the bottles in a refrigerator or as I do, pour into small plastic bottles, freeze and defrost as required.
Wild Notes:
*To prolong life (avoid cloudiness) without adding citric acid, I freeze the cordial in small bottles.