On the first really sunny day of spring, I am sitting here pondering darkness; I'm attempting to describe being a 'songwriter stepping out from the shadows to release my own album'. Some incredible opportunities have opened up for me since I wrote One Direction's number one song Little Things with Ed Sheeran, including lots more of these interesting, inspiring and beautiful co-writing sessions which I love. But it's also highlighted to me the importance of articulating certain things that I need to say to the world, right now, and in an individual way that's musically faithful to myself. My debut album Talk To Strangers feels like the beginning of an exciting conversation with the world.
I recorded it with producer Shawn Lee and engineer Pierre Duplan in a basement studio in Bloomsbury where Shawn and I laid down all the layers of instruments between the two of us, in a completely live and atmospheric way, mostly on gorgeous analogue and vintage equipment.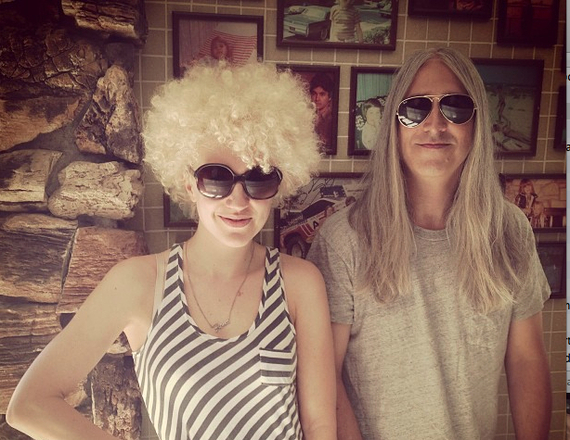 [Sunglasses gang Fiona Bevan and Shawn Lee]
Powered by strong black coffee from the local roasters, we went deeper and darker still, venturing into the abandoned air raid tunnels under the British Museum to record eerie reverb for Last Days Of Decadence, the beautiful and damned fin-de-siècle closing track. Shafts of sunlight filtered through the one window while we recorded Gold, and flurries of snow accompanied my night-time tale Us And The Darkness, my solidarity song for insomniacs.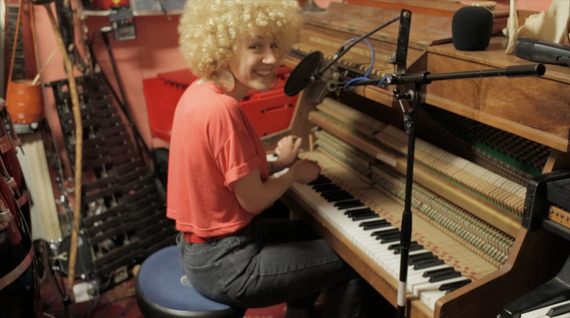 [Recording live takes]
This one is often mistaken for a love song, and in a way it is a love song, to everyone. So is my whole album really - Talk To Strangers - about breaking social isolation and creating connections.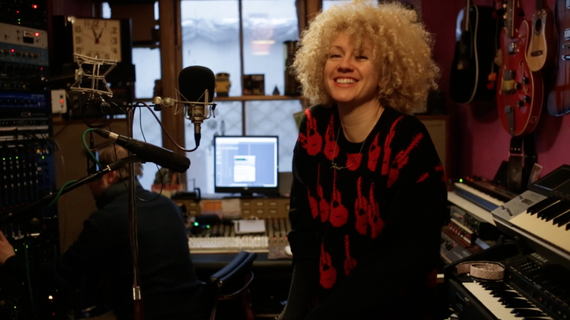 [Listening back and mixing]
And now here it is, in a flash of lightning, finished and newly released on Navigator Records, including remixes of the singles by lovely luminaries I've met along the way - Ed Harcourt, Fem Fel, Mr Hudson and Anushka. Other friends have been generous in sharing their spotlight too; I toured last year supporting Nick Mulvey and Gwyneth Herbert, and though it's true that I lean more towards shyness than exhibitionism, I truly love gigging. It's the ultimate test of how good a song is, and the chance to really communicate and connect with an audience.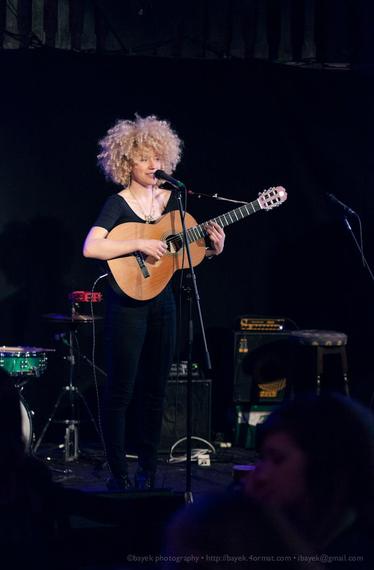 So there's lots more of that to come, in Germany and Austria with Ryan Keen, and UK with Kal Lavelle, Fem Fel, Samantha Whates and all my other friends who are hitting the road to hustle up a storm. I've been passing on the favour and the love, curating a Dalston night called Fiona Bevan Presents, to showcase exciting up and coming artists to a nurturing, listening crowd. Being able to collaborate like this, to create a night and an album, and to share them with the world, has been ridiculously fun, and a completely humbling, awe inspiring experience.
I've waited for the right deal in order to be with a label who really gets my music. And I've fought hard not to be malleable to someone else's expectations of how I should sound or look. And if I have been in the shadows doing that, well that's the nurturing place we all start out, and where photographs develop like magic, seeds slowly sprout and mysteries unfold, so it's been a pretty great place to be until now.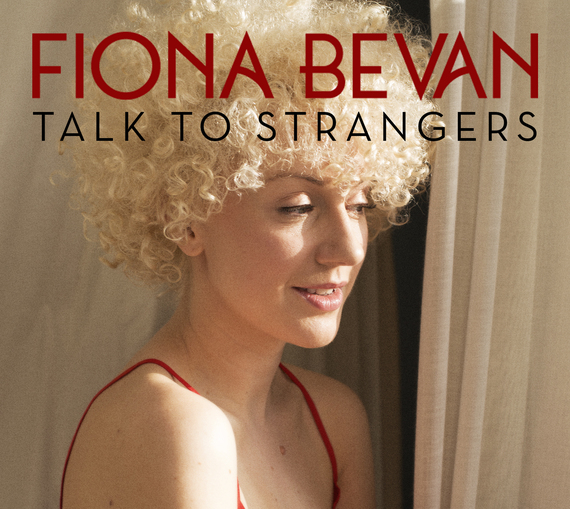 [Talk To Strangers by Fiona Bevan - Out Now]
♥CD http://www.propermusic.com/product-details/Fiona-Bevan-Talk-To-Strangers-Ltd-Autographed-Edition-Postcard-166281
♥Vinyl http://www.propermusic.com/product-details/Fiona-Bevan-Talk-To-Strangers-180g-LP-Autographed-Edition-Postcard-166282
♥Digital https://itunes.apple.com/gb/album/talk-to-strangers-bonus-track/id808070839