As a fashion stylist, I have styled many beautiful women with different body shapes, different complexions, different style personalities, and most importantly, different budgets. Through my bespoke styling sessions, I teach people that looking stylish isn't defined by the amount of money you can spend on an item but by how well you wear it. However, if you can afford designer wear, always invest in timeless and versatile pieces as they never go out of fashion and they also allow you to create plenty of gorgeous looks.
You can always look fabulous whatever your budget. I have selected 7 fabulous classic and versatile items for this autumn/winter season. Can you guess which item is high street and which is a designer piece?
Look smart by pairing it with a blazer or go elegant by pairing it with a cardigan. For an evening look, add some red lipstick to bring out the sexy woman inside of you.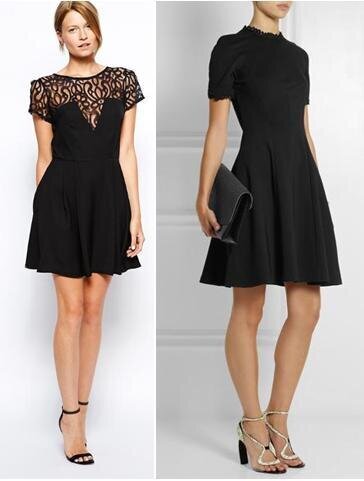 (Left) Asos - Love skater dress with lace detail and box pleat skirt - £38.00
(Right) Erdem - Armel lace trimmed stretch jersey crepe dress - £520
They are perfect to elongate your frame, make your legs appear longer and bring out a touch of femininity.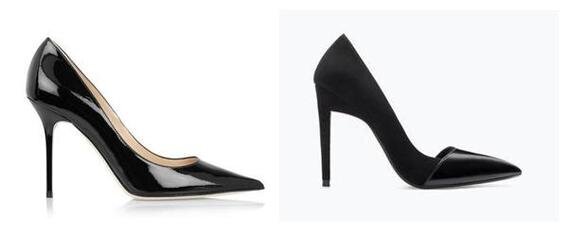 (Left) Jimmy Choo - Abel patent leather pumps - £360
(Right) Zara - Combined high heel court shoe - £29.99
A gorgeous pair of flat shoes is a great alternative for the busy days walking about.

(Left) J.Crew - Tasselled glossed-leather loafers - £295
(Right) Zara - Blusher with fringes - £49.99
Whatever your preferred style of jeans ( boyfriend jeans, skinny or boot cut), make sure they flatter your shape. A good pair of jeans should look stylish with a pair of trainers, flats or heels.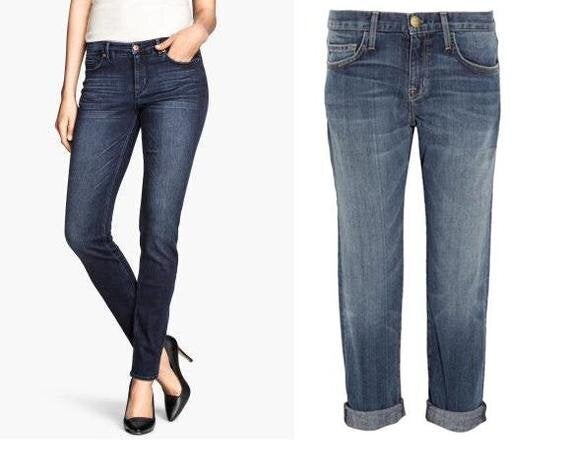 (Left) H&M - Jeans Slim fit - £29.99
(Right) Current/Elliott - The Boyfriend cropped mid-rise jeans - £230
You can pair this super versatile garment with a blouse, a shirt or simply wear it on its own with a belt.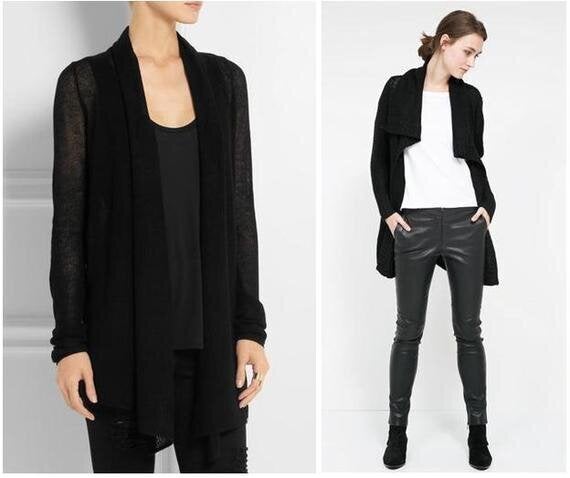 (Left) Donna Karan - Fine knit cashmere cardigan - £745
(Right) Mango - Long Wool Blend Cardigan - £44.99
Ideal with a suit for work; with a casual top for the weekend; with jeans and a pair of converse or to disguise your fabulous dress on a night out. Own it, love it, wear it.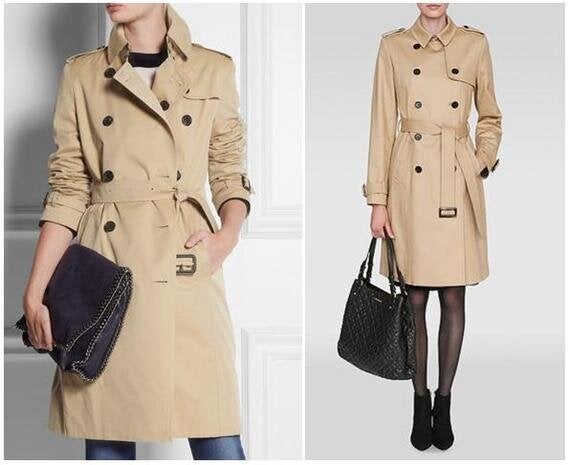 (Left) Burberry London - Cotton-twill trench coat - £1,195(Right) LK Bennett - Wessex Showerproof Mac - £350.00
Nothing keeps your feet & legs protected and makes your legs look fabulous like a great pair of boots. A great versatile item that can be worn is so many stylish ways.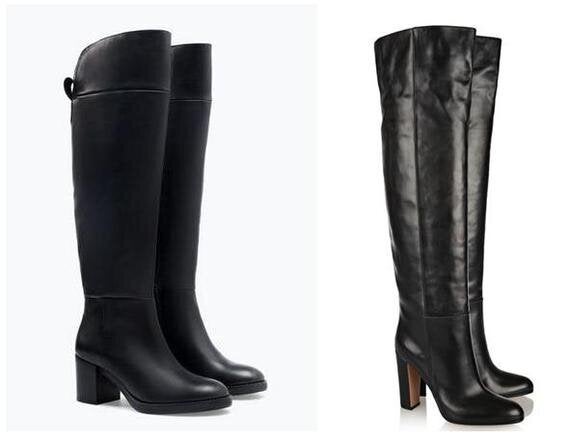 (Left) Zara - High heel leather boot - £99.99
(Right) Gianvito Rossi - Leather knee boots - £1,130
You don't need a big budget to look stylish. You need to choose pieces that suit your shape, your complexion and that don't look cheap. These items are best picked in neutral colours first, and if necessary, choose an additional piece in your best colour. If black is not your best neutral colour, alternate it with navy blue, brown, beige or white.
If you'd like to connect with Flavilla directly you can do so via her website