During five days, fashion designers, fashion stylists, hairstylists, makeup artists, fashion bloggers, photographers and all the fashion enthusiasts gather to discover the trendsetters, to capture moments and be inspired by one another. For me and many women and men, the fashion industry is an addiction. Its constant reinvention keeps us captivated and eager for more. Looking beyond the glitter, the flashing lights and the clinking glasses of champagne, London Fashion Week is more than just fashion.
London Fashion Week is hope; the hope of unknown talented designers to one day being able to showcase their collection on the catwalk of Somerset. Fashion Awareness Direct is one of the charities which supports creative young people. Fashion students from universities across the UK had the opportunity to showcase their physics inspired designs at London Fashion Week thanks to this charity.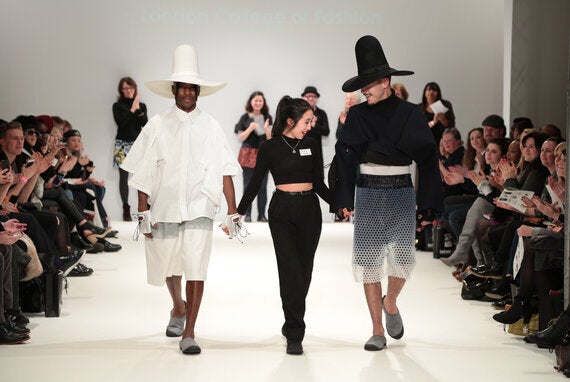 Winner: Juniper Lai from the London College of Fashion
London Fashion Week is a dream; the dream of fashion bloggers to be recognised and seen in magazines. The gorgeous fashion blogger, Kaltrina Pashtriku created such a unique look every day that she caught the attention of many. She was later spotted in Marie Claire, 3 Colours Rule, and Runway Manhattan.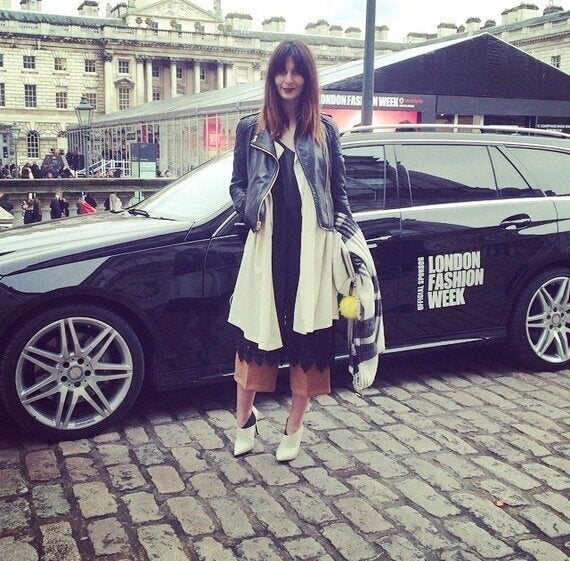 Picture by Katch Your Style
London Fashion Week is an aspiration; the aspiration of novice fashion photographers to one day be recognised as professional fashion photographers or creative street photographers like Tommy Ton.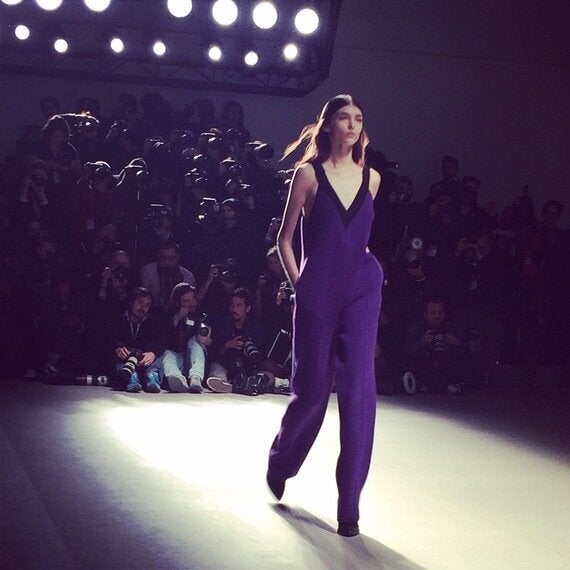 Lucas Nascimento - Picture by 3 Colours Rule
London Fashion Week is a revolution; the revolution to change the standards of beauty and one day see more designers choose curvier models. But at the end, maybe our vendetta is unjustified and we simply got it all wrong. Maybe the only reason designers choose slender women is because the cost of luxurious fabrics is expensive. Using less fabric for each piece allows them to simply be cost effective.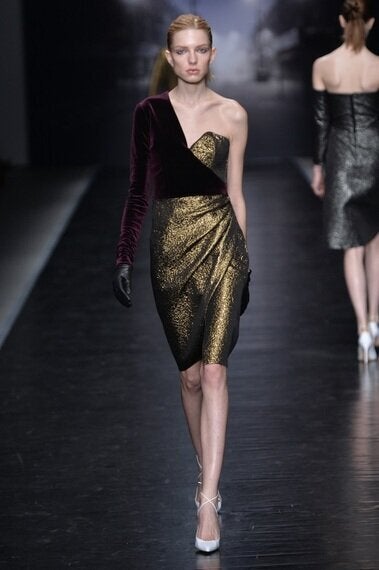 Picture by Emilio de la Morena
London Fashion Week supports conscious and fair fashion businesses. Faustine Steinmetz was the fashion designer Cotton USA chose to sponsor this season. She beautifully showcased the versatility of cotton throughout her collection and promoted the importance of fair business trade when choosing fabric suppliers.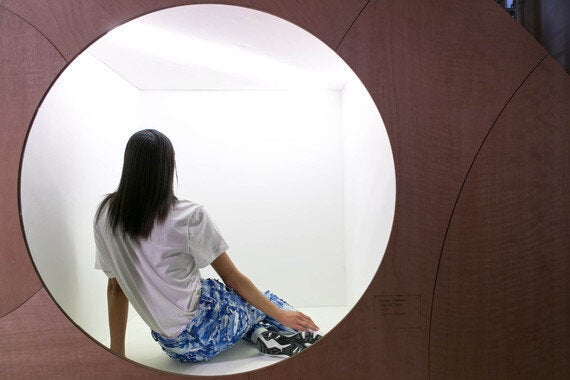 Picture by Faustine Steinmetz
London Fashion Week promotes technology advancement.
This fashion designer, Xiao Li developed for this season her combining traditional knit with new innovative techniques in manufacturing. But the most astonishing was The Unseen ink. The Unseen develops a reactive ink that changes colour upon contact with the air. We hope to one day see the launch of a clothes collection with this interactive ink as it will definitely revolutionise fashion as we know it.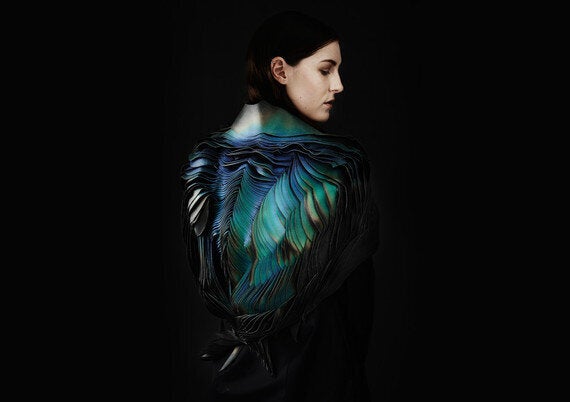 In the meantime, fashion designers did what they do best, create and inspire us through their collections.
Sibling brought back sexy punk with a beautiful mixture of textures and colours.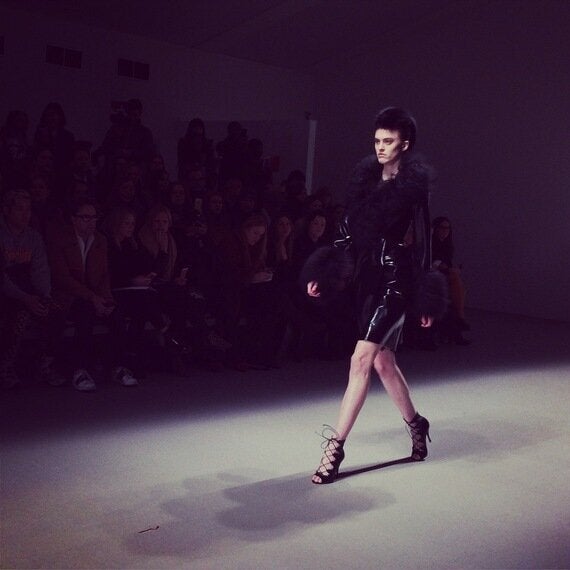 Picture by 3 Colours Rule
Daks created a beautiful collection for modern, independent and confident women.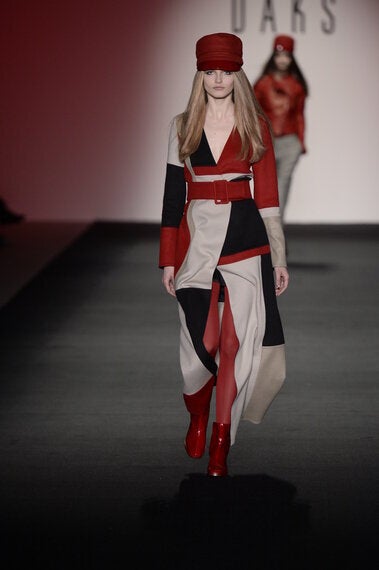 Danielle Romeril took us to the universe of survival.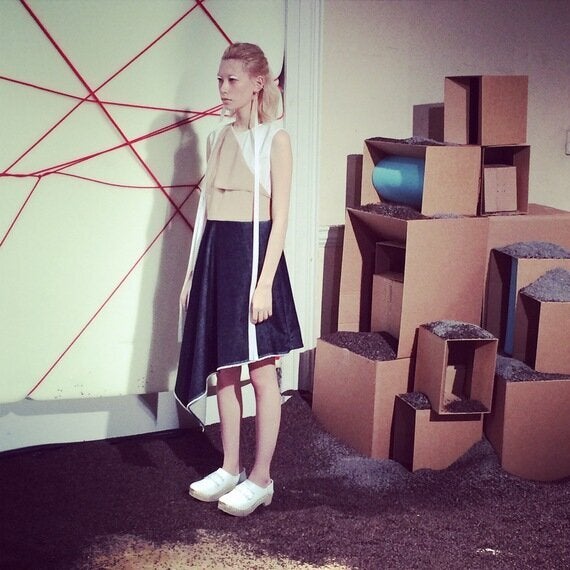 Picture by 3 Colours Rule
Whether you like fashion or not, you can still learn a lot from it. London Fashion Week pushes creativity. It opens opportunities for novices and established players to collaborate and changes fashion as we know it.
If you'd like to connect with Flavilla directly you can do so via her website or via email at flavilla@3coloursrule.com