Every six months I look forward to this moment. The moment where fashion enthusiasts, designers, stylists, photographers, models and celebrities gather for fashion. Yes, I'm talking about fashion week in New York, London, Milan and Paris. Everyone wants to work in fashion but not everyone makes it. Trying to make a name requires persistence, perseverance and being at the right place at the right time. Fashion week is a great opportunity to get noticed by renowned photographers, journalists or bloggers who have the potential to expose you to their millions of followers. So come to London Fashion Week prepared by following these "Get Noticed" techniques.
Fashion week is a five day networking event where you can meet hundreds of people who can you help you grow your network. So make sure to have in mind a clear definition of what you want to achieve during these five days and stick to your plan. During every encounter, you must exchange contact details. Provide a business card or connect on social media immediately to not miss a great opportunity. After the event, this is when you should leverage your new connections. Re-connect online or face to face to discuss possibilities and opportunities. This is the fundamental part of growing your fashion network and cannot be neglected if you want to achieve your fashion career goals.
If you want to catch the attention of professional photographers, you need to be original not ridiculously eccentric. Choose garments and accessories with unusual fabrics, cuts, shapes or colours. Finish off with a great hair and makeup look. Your style identity must appear unique and well put together. So be creative, prepare different outfits before fashion week and take photos of yourself to see how it will look in photo. Ask your fashion friends to help you create styles with a wow effect. Most of the time, less is more. It's all the details.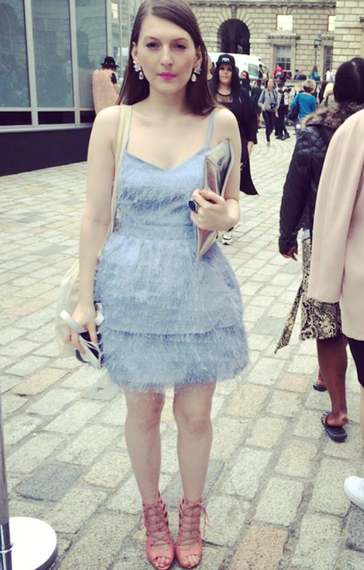 Photo by Flavilla Fongang - 3 Colours Rule
In a very dull world, where most people wear black; be the ray of sunshine with your look. People who wear colours get photographed twice as often than the ones who don't. During these five days, plan different outfit colours . If you notice, you get photographed more often in certain colours, wear them more during the following days.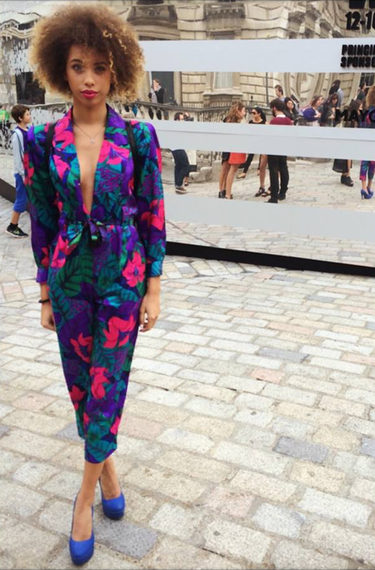 Photo by Flavilla Fongang - 3 Colours Rule
Think movie stars on the red carpet. Their body posture is relaxed while they pose with confidence. They walk and blink slowly to give time for photographers to snap them. For once in your life, live it in slow motion. Be confident when you enter the fashion arena. Don't stay in the same spot but wander around to encounter as many photographers, journalists, bloggers as you possibly can. Remember less is more, so be mysterious. Don't say too much to raise curiosity.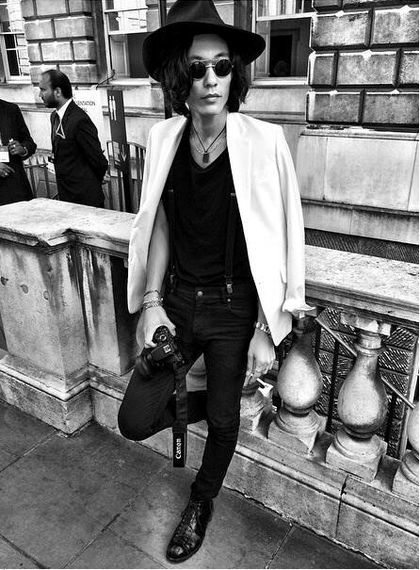 Photo by Flavilla Fongang - 3 Colours Rule
Choose your partner in crime
Fashion people who come in pairs also get photographed more often. If you have a friend or relative who is as passionate about fashion as much as you are, go together. Plan your looks together to ensure you complement each other. If you are a designer, you could always get two models to wear your collection and present your brand with attitude.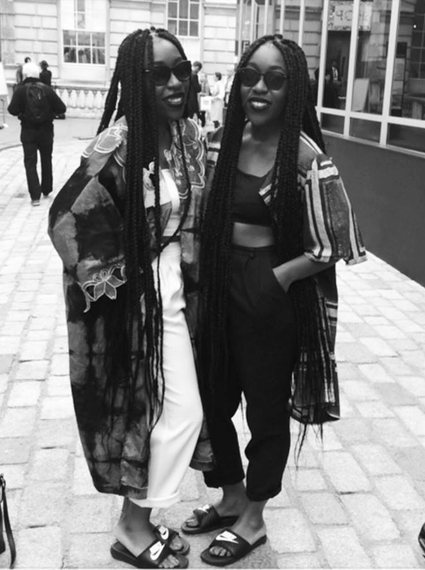 Photo by Flavilla Fongang - 3 Colours Rule
To conclude, you are your brand. To be successful it is about who you are, your impact on others and how you use your knowledge to help others and achieve your goals. Be you and enjoy the shows.
Popular in the Community