Here in London, musical theatre lovers have been enjoying catching obscure musicals produced in small London playhouses. Such opportunities these days to go see shows you wished you could have seen on Broadway or shows that only had short runs here in London or in New York.
These suddenly popular productions are emerging from very small warehouse type theatre spaces - some with water dripping through the ceiling on to the stage on rainy evenings and most with very little heating and certainly no air con. Still the audiences are keen and brave and the talent on stage is often cast with well known West End performers - performing for approximately as little as £100 a week or sometimes, depending on the theatre, for nothing!
Business? Show business? So why do they do it? Is it for the love of the art? The role? To be loved? To 'mange les bravos' as did Piaf's 'little clown'? (I know that because I am studying the song... in French) Is it in genuine hope that the show may be so amazing that it transfers onto the West End stage and they can then earn a decent wage? That's a gamble. Many of us love a little bet. I do, coming from a gambling family. (My grandfather was a bookie who died on the racecourse, having had a particularly good day that day. I wish I had gone to the races with him - he always wanted me to and I never did.)
I guess I took a gamble with my show Beneath the Dress, produced by one of the Menier Chocolate Factory founders Danielle Tarento, at the Edinburgh Festival and even after getting a coveted 5 stars in the Scotsman, the newspaper every Edinburgh show wants and needs help from, I still came home broke.
Beneath the Dress is a solo performance (with a hopping 6 piece band) and is perhaps an honest reveal of the true Frankie Ruff. It is certainly more me than anything else I have done.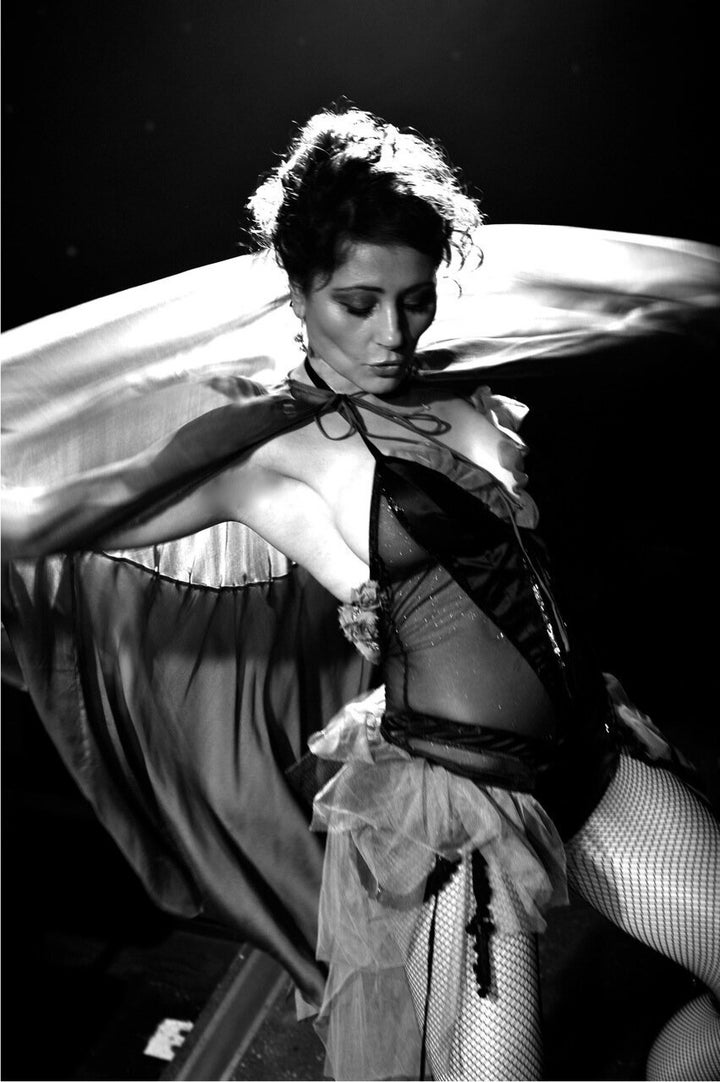 Beneath the Dress devised by me and Matt Ryan and directed by Paul Baker
Now after two years performing Beneath the Dress on and off I am starting to earn a little something for it and I mean little. But that show was a little bud growing within me and once it had bloomed nothing could stop me from displaying my blossom (not my bosom) and Beneath the Dress (the show) was born and still goes on.
Recently I went to see Victor/Victoria at the Southwark playhouse also produced by Tarento. This show had never been performed in the West End and this production sadly was not destined for the West End though in my opinion it should have been. The cast was tremendous and the dancing fiercer than any I've seen anywhere and the direction (and the rewritten book) by Thom Southerland very much worthy of a longer lasting run.
I sat in a cold theatre on a very well attended matinee and although I was bloody freezing I was moved to tears. Tarento also produced Mack and Mabel at the same theatre, also directed by Southerland receiving 5 stars in almost every paper. She is currently producing Boy George's Taboo at the Brixton Clubhouse starring Paul Baker reprising his Olivier Award winning role as Philip Sallon. Will she be the next Cameron Mackintosh?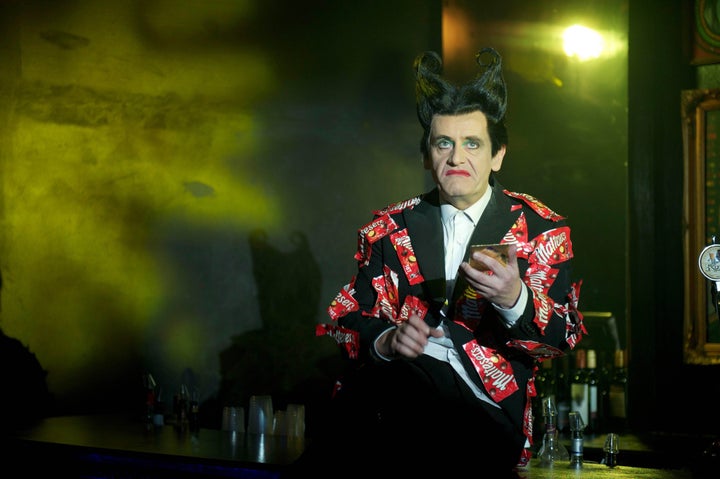 Paul Baker as Philip Sallon in Taboo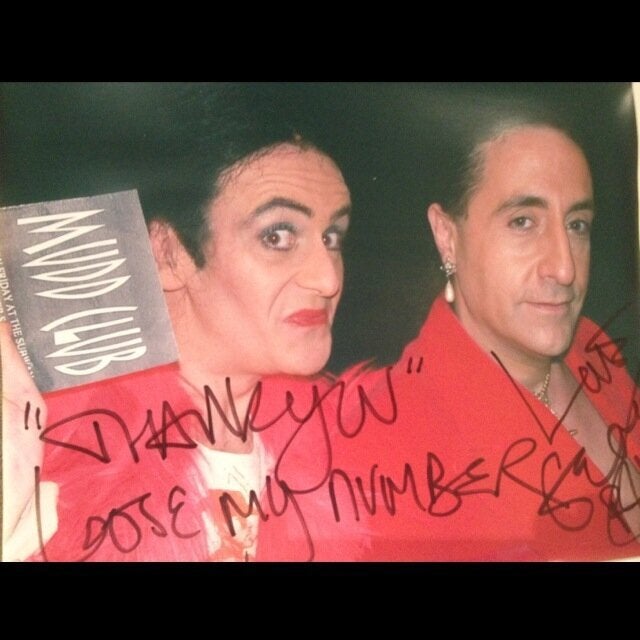 Paul Baker with Philip Sallon
Most big West End shows these days tend to be made up of existing songs, expensive sets with incredible projections. All fantastic fun and great nights out but is the real theatrical art happening Off West End?
It's a testament to the working theatre people who are passionate about their art that this quality and originality can still be found even if it is off the West End. Though audiences may not have such plush seats they have the chance to see some great shows with fantastic talent. Lets hope more main stream audiences start to recognise this opportunity for some great theatrical experiences and the people working so hard to make these shows happen start getting the recognition they truly deserve.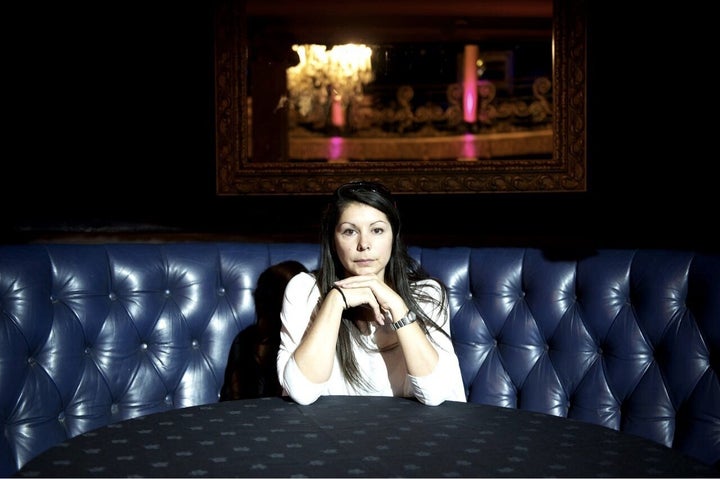 Daniell Tarento, the new Mack?
This year I will be playing the lead in Pam Gems' Piaf at the subsidised The Curve theatre in Leicester. Sorry Chris (my bank manager) it is a very exciting project and I am honoured to be offered the role and to work for the first time with The Curve's artistic director Paul Kerrison.
It is a very special time to be performing this role as 2013 is the 50th anniversary of Edith Piaf's death. I am spending long hours preparing eleven French songs before we start rehearsals at the end of January and I cannot even remotely sprechen sie Français.
So why am I doing it? BECAUSE I LOVE IT AND WANT TO.
Frances Ruffelle is in the title role of Piaf at the Curve Theatre, Leicester from February 22 to March 16.
Follow Frances on Twitter at https://twitter.com/frankieruff
See a clip of Beneath the Dress here http://www.francesruffelle.com/videos/btd-short-promo-small/