Memorising words has become increasingly harder as the years go by. When I was young I only had to look at a page and I would know it.
I am about to embark on one of the most challenging roles of my life: playing Edith Piaf. A wonderful gift of a role written by the late Pam Gems. Many superb women have played this role before me, Jane Lapotaire, Elaine Paige and Elena Rogers. Every production has it's differences, different versions of the script, different songs, some mainly in English, some mainly in French. Ours... well... I have been learning nine of Edith Piaf's songs in French and languages have never been my forte. So the French is a challenge, let alone the fact that my role is in every scene. I am not complaining, I am totally up for the challenge and delighted to have been given this golden opportunity.
I decided to get away from the grime for a month and I took my French along with me.
James had always wanted to drive from San Francisco to LA along the magnificent Californian coastline.
Starting in San Fran we stayed at the Clift Hotel and on our first night as we walked out for dinner we noticed an enormous queue. The Book of Mormon was on at the Curran Theatre literally next door to our hotel!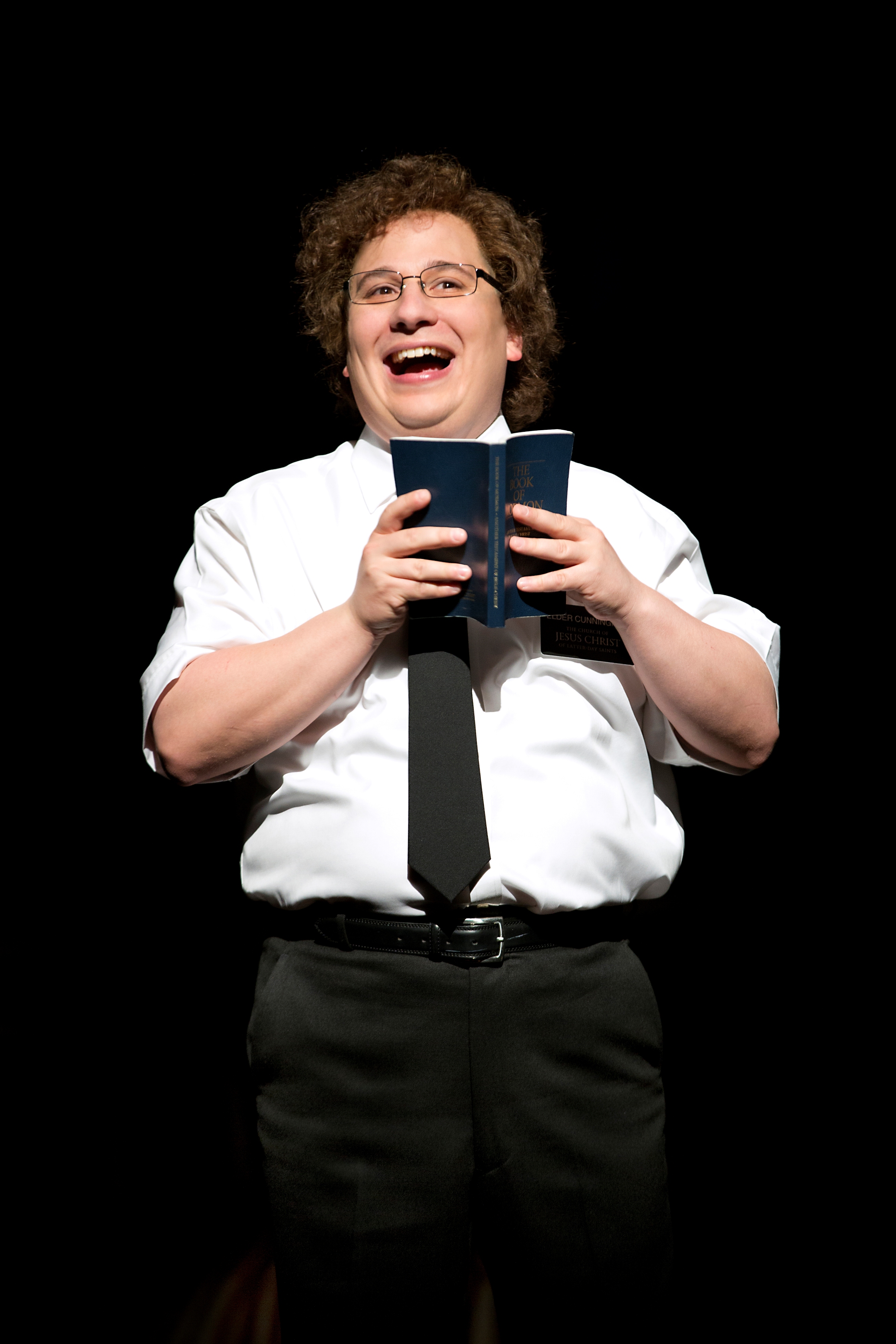 Jared Gertner as Elder Cunningham in The Book of Mormon
James is not a big fan of musical theatre and I usually have to drag him along to see a show but he really wanted to see The Book Of Mormon, especially after my youngest son Felix had been playing him the songs at home months before. I decided as a complete stab in the dark to tweet for seats...low and behold my tweet was answered, the leading actor Jared Gertner had somehow magically found two tickets for us for the very next evening.
We excitedly picked up our tickets from the box office and gulped at the two hundred and fifty dollars price of each! We drank lots of coffee before we went in as we were jetlagged, but we were so totally mesmerised by the show we wouldn't have needed it.
The Book of Mormon (a religious satire musical) is so cleverly offensive, filthy and unbelievably hilarious it's also actually very oddly cute. One of the most entertaining shows I have seen.
One reviewer said "it's like an atheists love letter to religion" and I reckon it's the same for someone like James to musical theatre.
The LDS church said it was like looking at a cartoon of themselves and they then paid to have advertisements for their church in the show's playbill (programme).
It would be a bit much to hope that The Book of Mormon would shake up the world of organized religion but perhaps it could shake up the world of musical theatre and lead to more original ideas and scores. The British public will get to see it now (for a much lower price) as there is a new production opening soon in the West End.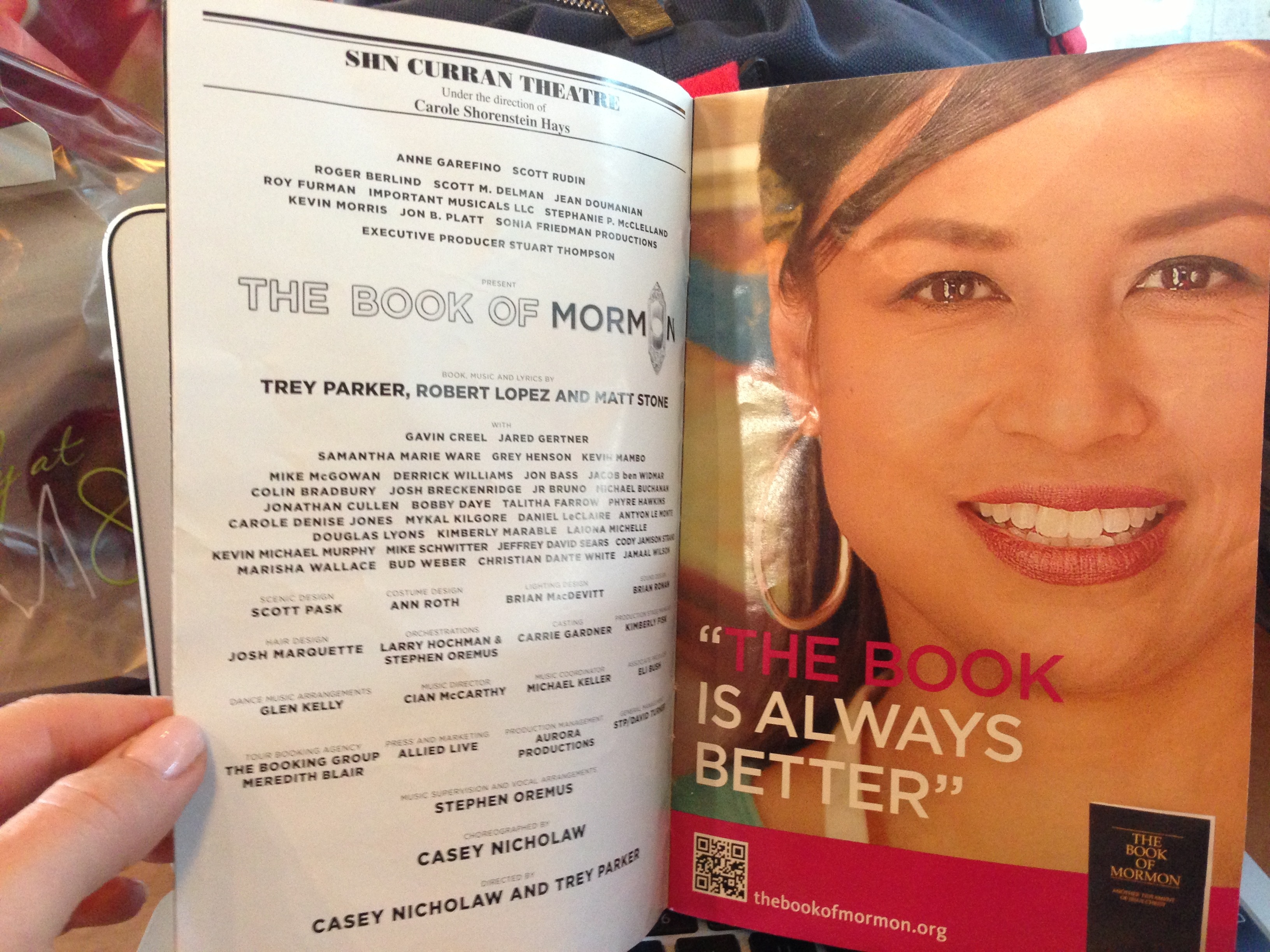 We drove down to LA constantly listening to Edith or to James singing "Hello I am General Butt-Fucking Naked" (from The Book of Mormon). Although I have never seen such views and such wonderful coastline, the icing on the cake was seeing the whales migrating down the Pacific Coastline. Perhaps a slightly less but equally entertaining highlight was the Madonna Inn in San Luis Habisco (look it up its amazingly camp!). Once there I gave James full permission to play golf everyday so that I could be alone to study my words.
My favourite way of learning them became hiking up Runyon Canyon with my headphones on, singing along probably rather loudly.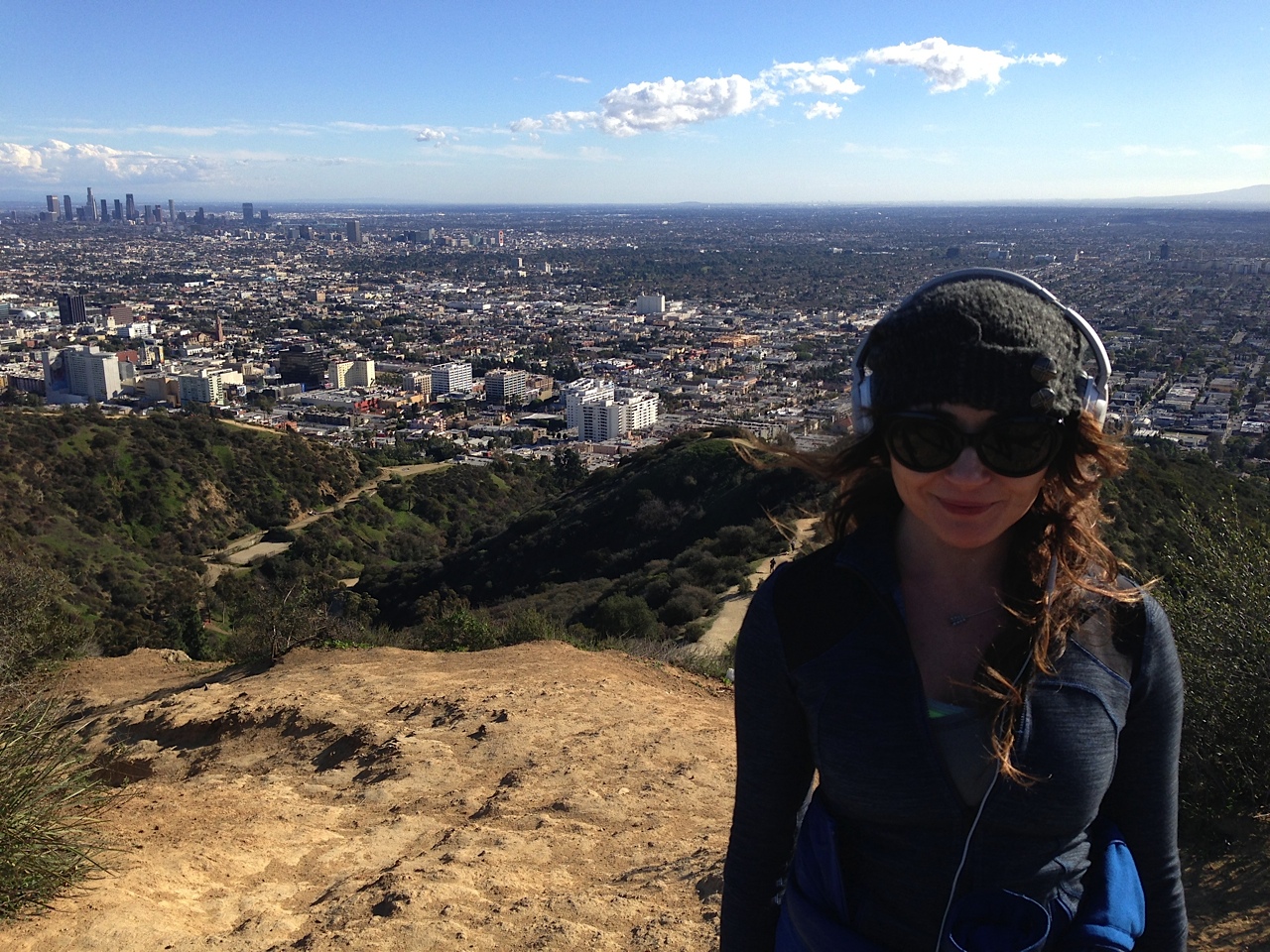 After two weeks of stuffing our faces with pancakes and burgers and seeing our Californian friends, James headed up to Pebble Beach and I flew off to Mexico with my pal Andrew. We did lots of yoga and there was a bikini bootcamp going on where we were staying - but we were having none of that - Andrew forgot his bikini! I blissfully lyric learned on a white sandy beach and Andrew made a pretty good Marlene Dietrich and also stood in for the other roles.
A delayed trip home because of the snow, oh dear another day at the beach, but I did get back in time to shoot the film Pleasure Beach (another prostitute), and then so suddenly it's the first day of rehearsal for Piaf!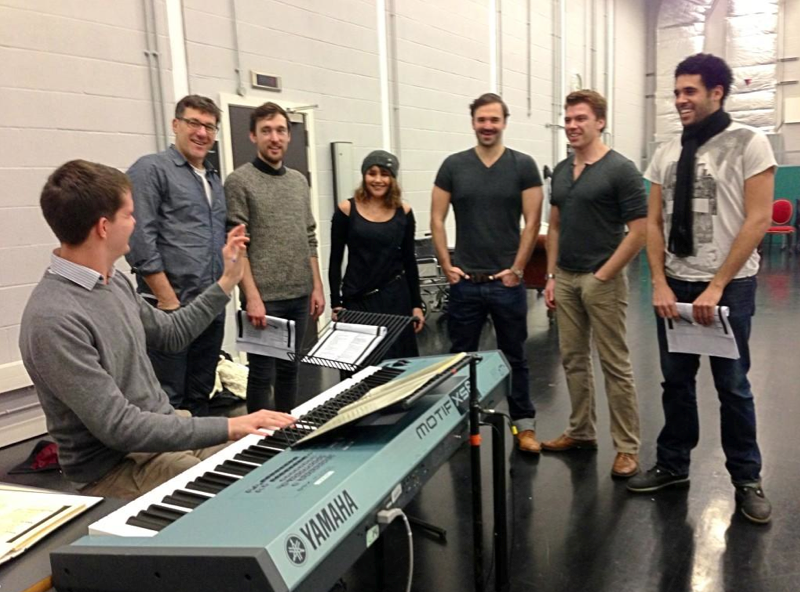 The first day of rehearsal. Big men with the little sparrow.
I find a dark empty theatre magically alluring and I love to sit alone in the ghostly seats. At The Curve, Hello Dolly has ended it's run and all the glitz and glamour has gone. I watch the theatre preparing itself for the pain and passion that is the life of Piaf.
Wish me Bon chance!