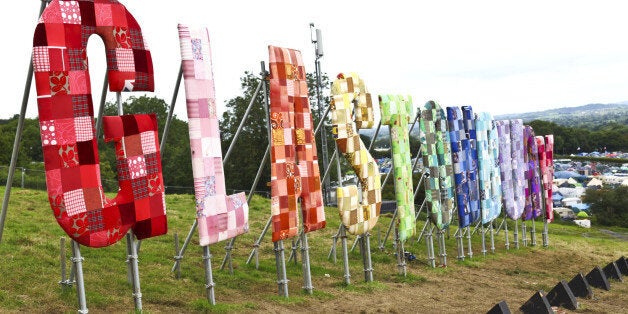 I'm very new to the crazy and wonderful world of music, or at least music as an actual profession and not just a hobby and way to spend my break time at school. The last few months has held some really life-changing experiences for me, from playing at Coachella and Glastonbury to performing a sold-out show in Portugal. My mind has been utterly blown! A couple of weeks ago I flew to Chicago, the first stop on a three week tour of the US playing festivals and doing a bit of promotion. As I'm writing this I'm in San Francisco, and just a few hours ago I was onstage at Outside lands festival! It is so utterly bizarre and amazing to me that I am able to not only travel this far away from home, but that I get to play at these amazing festivals and explore places I never thought I'd get to.
My current trip to America started in Chicago, playing Lollapalooza, which was a surreal experience to say the least! Just myself and my piano on a humongous stage surrounded by other people who seem to know exactly what they're doing! I wonder what that feels like. Ha! I felt so cool that whole day. I said hey to Dan from Bastille and he knew who I was. I mean, how?! My dressing room was next to The 1975.. If only I were cool enough to pull off this lifestyle. The reality of course is that I'm not cool at all.. I can't really pull off a very nice pair of sunglasses and I only swish my hair around when it's sticking to my lip gloss (if I'm wearing it) in the wind. But if cool means having the best time of my life travelling around the world, playing music that I adore and meeting incredible people and being inspired, then I am the coolest cookie around.
Writing and performing my music is an absolute dream come true, but it can be an overwhelming experience at times. Some days I want to jump around the room with excitement one minute, and then I listen back to a performance and decide in a matter of seconds that it's terrible and that maybe I'm just never going to be good enough and I should get my teaching qualification before it's too late. I imagined when I was younger that if I was ever an artist of any level of success, I'd be busy with singing, writing songs, maybe the odd photo shoot and interview, but in reality, that this profession sometimes requires me to be a model, a stylist, a hair stylist, a make-up artist, a businesswoman and be so charismatic all the time. But the truth is, I'm not a model. My hair IS a mess sometimes, I often can't find anything to wear, I still haven't quite figured out how to do my taxes, and sometimes I am just really homesick and want to curl up in a ball and cry for a little while. It can be tough, just like any challenge in life, but there are moments that make all that doubt and frustration .just completely dissolve in a wave of euphoria and make everything feel so perfect.
For instance, the day I played Lollapalooza in Chicago, I was track of the day on BBC Radio 1!!! This was a huge deal for me, having their support is so important as a new artist and I couldn't be more thankful for my experience with them. It's moments like that coupled with stepping on stage to see a welcoming audience at a festival and seeing a couple embrace as I'm playing, that make what I do so feel rewarding and meaningful.
I'm constantly learning about myself and other people, throwing myself into these incredible experiences and sharing it all with the people I love and even though this road has it's bumps as well, I feel incredibly lucky and can't wait to see what the future holds.