Last weekend we packed up our bits and headed to Suffolk for Latitude. The festival is spatially set out across Henham Park and is famous for its relaxed vibe and pink-painted sheep. As well as music, there is a comedy area which has a variety of established comedians, the line-up this year included Eddie Izzard and Sean Lock, and plenty of interesting artwork dotted around in the woodlands. It is the perfect place for the festival virgin, especially if you're into your rock music without aggressive audiences. Well, unless you don't like kids.
I didn't fully realise the extent of the 'family' vibe until some of our tent neighbours were hushed around midnight for eating noodles too loud. We also woke up to screaming toddlers on a couple of occasions. Not fun with a pounding headache. Especially if they fall onto your tent.
After a bit of a slow journey, we arrived to amazing sunshine, so quickly popped up the tent and headed to see my lovely friends and co-stars Jamie Laing, Cheska and Ollie Locke who had been busy working-slash-presenting at the festival. They were happily camped in the press area, so we decided to wonder onwards into the woods.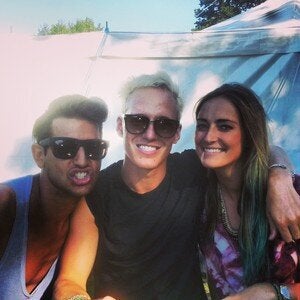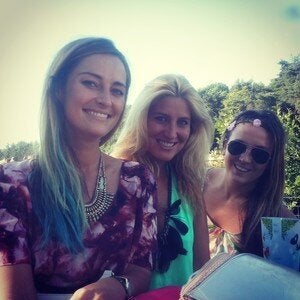 Highlights from the friday included I Am Kloot, Teleman and Bipolar Sunshine. We saw some of CHRVCHES play in the wooded I Arena and Recover sounded pretty good live. The real stars of the day for me were The Maccabees. Latitude has a slightly sleepy audience to contend with, but The Maccabees had the whole of the Obelisk Arena crowd singing and dancing along. They played both new songs from their award-winning recent album Given To The Wild and old favourites like Toothpaste Kisses and Love You Better. Bloc Party then followed and upped the pace, but there isn't much that happens after the headliner in the evening. We squealed our little hearts out to the Guilty Pleasures set (a cheesey, singalong type affair) and then stumbled our way to The Woods where we got sent to bed at 3am sharp.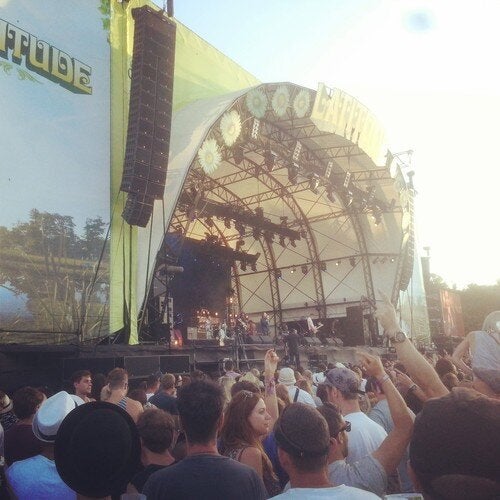 The Maccabees on the main stage
Saturday wasn't quite the heatwave the weatherman promised, but we dragged our sorry selves out of bed and wondered between the stages seeing the likes of Efterklang, Clean Bandit, Hot Chip and the Yeah Yeah Yeahs who rocked out the stage in their true Manhattan style. The band showcased material from the new album including their recent single Sacrilege as well as playing some signature hits. Karen O looked phenomenal and put on a show-stopping performance finishing the set by smashing up her microphone. We then later saw a slightly disappointing show from Kraftwerk whose 3D show didn't really live up to the expectations, and so it was off to see Alt-J who delivered a much greater show than there recent Glastonbury performance.
The true favourite from the day was Jessie Ware. Jessie's voice is out of this world and she has a genuine, modest charm on stage. She had us singing, swaying and clapping and at one point had the whole audience doing the two-step. If You're Never Gonna Move, Running and Wildest Moments were undeniable highlights from the weekend.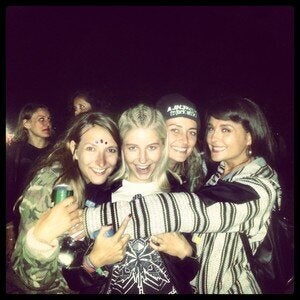 Here's Georgia, myself (yes, I look like a boy) and Phoebe Thompson with the incredible Jessie Ware
Sunday had some incredible acts playing: James Blake, The 1975, Rudimental, Disclosure, Friends and Foals. We only managed to see Bobby Womack. His music was beautiful. His version A Change Is Gonna Come was incredible even with the subdued audiences. And then, sadly, it was off to face the traffic back to London. I have to say that I will be going next year and Latitude is a refreshing change from the rowdier and much naughtier festivals out there.
And here's my Latitude Style Guide...
Wearing Mink Pink Kimono, H&M Hat, Topshop Denim Shorts and Urban Outfitters Sandles.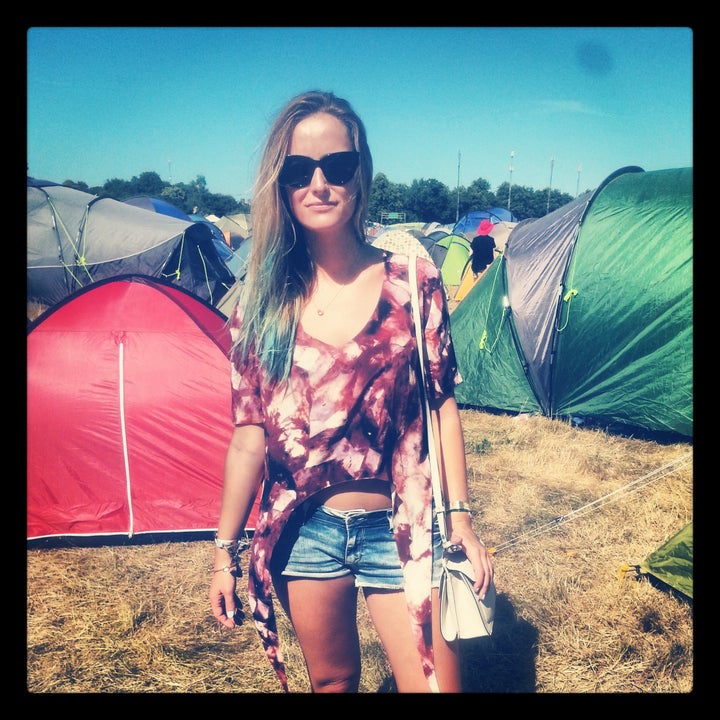 Wearing Topshop shorts, French Connection bag, Heavenly Necklaces Jewellery and ASOS sunglasses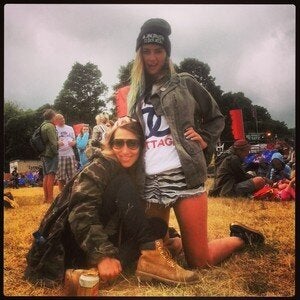 Wearing Client F2 jacket, Some Days Lovin' Shorts, Chicken Cottage T-Shirt and Art In Transit beanie
Related