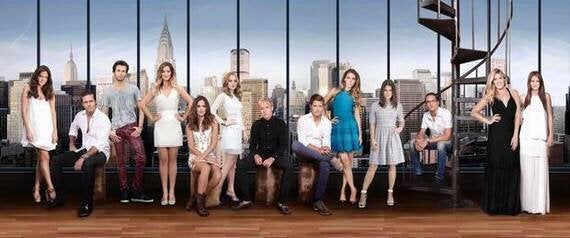 Sammy Thompson looked totally adorable in his Statue of Liberty crown, but I'm not sure he attracted the kind of attention he was looking for. I appreciate his touristy enthusiasm though. Jamie is also wondering around the streets of New York after losing his bet that Spencer would win the affection of Billie. But was the saucy sausage number in vain? It doesn't look like Spencer is totally off the cards for Billie. Spencer doesn't seem to think so anyway.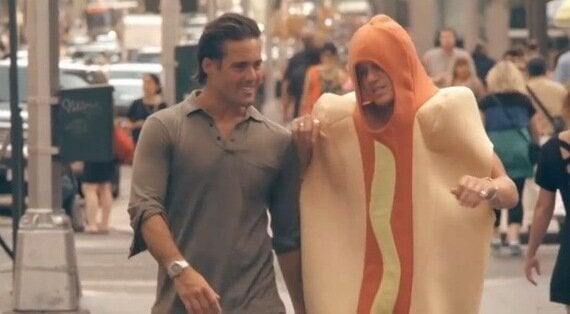 Elsewhere in Manhattan, Jules is still trying to convince everyone to sway towards polyamory. Proudlock respects Jules' relationship with his beautiful, but very similar looking girlfriend. He makes it clear that it's not for him though. Rosie, Mark and Binky just think it's another excuse for men cheating and getting away with it. On the other hand, Spencer agrees with the logic of many partners. No surprises there.
Alik and Louise are more loved up that ever. There's some serious PDA going on, but good for them. I just hope there's no heartache when they say their goodbyes. The pair plan a romantic escape to the Hamptons at the same time as Billie and Binky and Jamie and Spencer decide to make a surprise appearance. It seems the timing is perfectly right for Spencer, as a certain LA lady makes a surprise visit to Manhattan. Yeah, I wouldn't like to be in Billie's position. Stevie obviously likes Billie, but there's so much history and unfinished business with Stephanie. He couldn't stop smiling when he saw her. Ouch. What is he going to do? If he knew what was best for him he would politely cool things off with Billie. You can cut the sexual tension between Stephanie and him with a knife. Will he make the right decision? The teaser for next week's episodes suggests that both girls end up getting hurt. Say it isn't so! If Billie is about to get hurt, I know a certain someone who'll be ready to catch her as she falls.
Whilst the others were still in NYC I've been working on a few projects of my own. The first one I can announce is a new cooking series, Friday Food Off. In this series I compete with my sister and Cordon Bleu-trained chef, Olivia Newman-Young, to find out which of us can make the better party food treat. Remember to vote #teamfran!