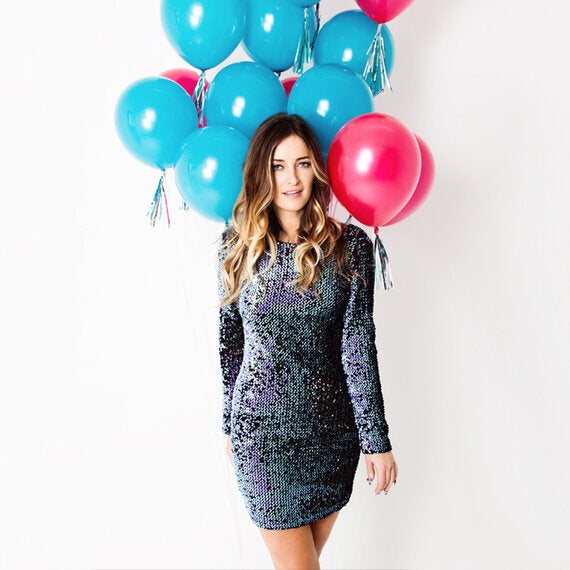 My sequin mermaid dress from my Daisy Street collaboration
I've been out of Chelsea for some time, but if you saw last night's episode you know that's all about to change. Whilst I've been away Alik and Louise's relationship has had a few, erm, hiccups. Louise's Mum seems to love her daughter and Alik together. He's already calling her 'Ma'. Is that an American thing? Andy's been playing a bit of a dangerous game by getting involved. It's great to see him and Alik getting on, but I understand why Rosie has her suspicions about his motives. I mean, he did say he wanted to try and win Louise's affections back at the beginning of the series. I do think he wants the best for them both, but he should tread carefully. Louise made her opinions of Andy's involvement pretty clear with a fiery conversation at Jamie's party.
The other love blossoming is between Stephanie and new boy Josh. Stevie, who originally said he wouldn't step between them, gets a painful eyeful when he spots the pair kissing at the florist. Ouch. Stephanie and Josh, despite being quite a cute couple, then showed a little too much PDA in front of Stevie at Jamie's party too. Stevie confronted Josh and was pretty blunt, but he handled the situation pretty well considering. He did ask Josh to treat her well at the end of it all.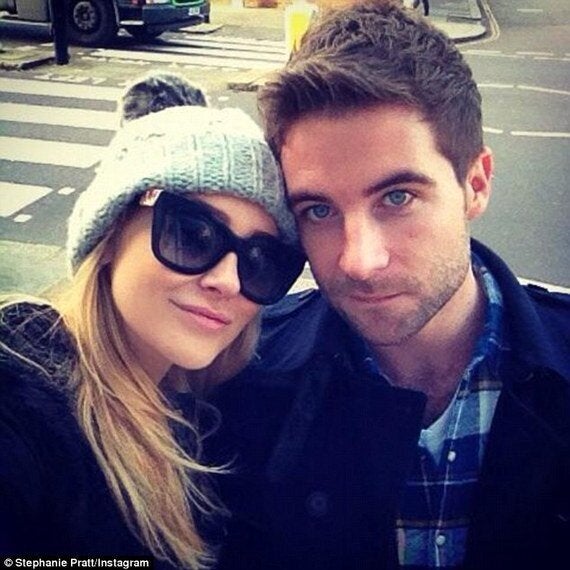 As for Sam Thompson and THAT after party, I'm not going to give any spoilers away. He did describe me as a friend, but "pretty full on and intense". Cheers, Sam. Shake of the winter frost from your jackets, I think things are about to heat up in Chelsea.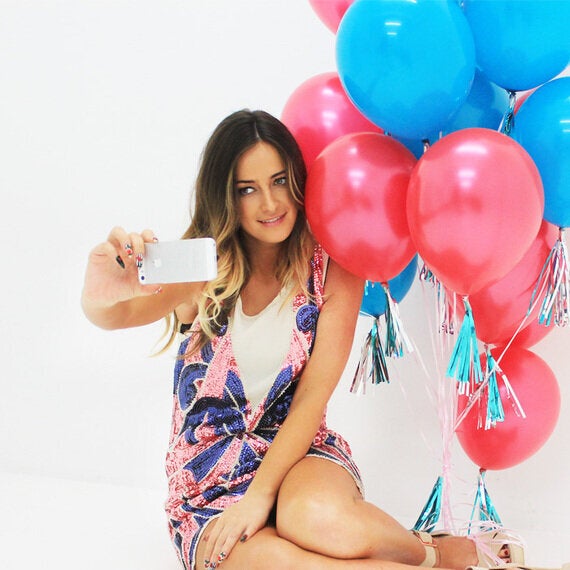 Taking selfies whilst shooting the Blair Sequin Scallop Dress
During my time away from the show, I've been busy working on a number of projects including a Christmas cooking show, Cocktails and Canapes, with sister Olivia and my clothing collaboration with Daisy Street. There's a mix of day pieces and partywear which reflect my Bohemian Grunge style at a price which doesn't break the piggy bank. Most of the collection is now live here on http://www.daisystreet.co.uk/fran-x-ds.
Some of the outfits appearing on my online fashion series, High Street Edit, for Pose. You can check out my latest online episodes here:
Popular in the Community