In this week's episode Louise's younger brother Sam gave me a little surprise. Yep, a 'Frantastic' mixtape with his naked body on the front of it. Wow. I mean, wow. Unfortunately for Sam I had already worked out that it was better for us to remain friends, but was I going to return his little gift? Hell, no!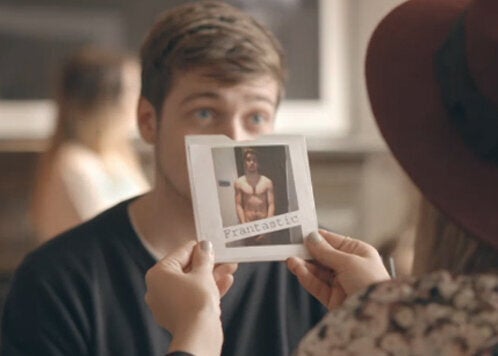 The others were lucky enough to jet off sporadically to a dream safari in South Africa. The girls didn't look best pleased when Phoebe arrived, but I had a feeling all would be well by the time they returned home. I just wish I was there to give one of those adorable lion cubs a cuddle. Not as interested in Phoebe's millipede. Ick.
Back home we had an angel reading. It was really fun and definitely interesting, but it worried me a little that the girls accepted 'their fate' quite so quickly. I can't verify whether it's right or not, but I have studied psychology in the past and a lot of it can be explained logically. What can't be explained logically was Victoria's behaviour to Cheska.
I agree you shouldn't have to like everyone, but I think you should always treat others how you would like to be treated. If you waste enough energy to make that person feel bad, then they clearly aren't 'irrelevent'. Perhaps I should've spoken up, but sometimes it's better not to fuel the fight further.
In the first part of the episode I wore a French Connection dress, New Look hat and heeled boots: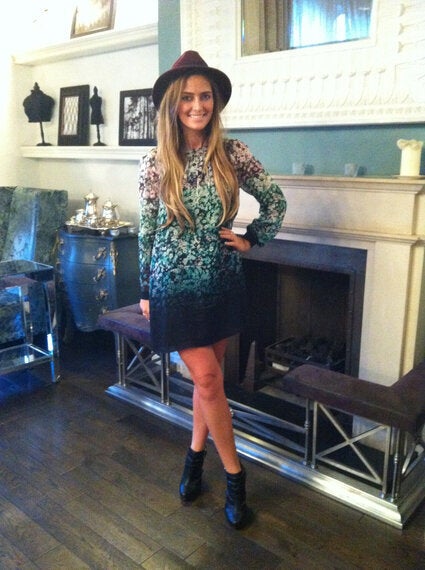 In the second part I wore an H&M white strap top and French Connection blazer.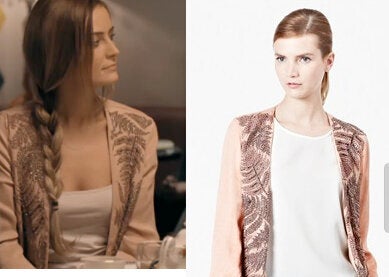 Next week you'll see what happens when these new friendships are revealed back in the UK. Will they be welcomed with open arms or will there be lots of drama...? Guess you'll have to find out tonight!