Watching last week's episode of Made In Chelsea, I felt myself shouting at the TV saying, "Don't do it!", and whether Louise got with Spencer or not, even flirting with him put her at risk with Andy. We all think we have strong morals until we have one too many glasses of wine and then it's 'bye bye' inhibitions. Let this be a warning to you over the festive season! It concerned me how Spencer's first decision was to tell Andy. The fact that he wanted to 'get it off his chest' made me feel that Spencer was saving himself of the guilt and not thinking about the consequences for Louise. After everything Louise and Spencer have been through, he should have talked it through with her first.
Binky and I have moved in together and it's been amazing. We have a lot of fun... too much fun. Admittedly, I was a little surprised by Alex wondering around in extremely skimpy boxers, but there has been no awkwardness since Alex has learned to wear trousers around the house.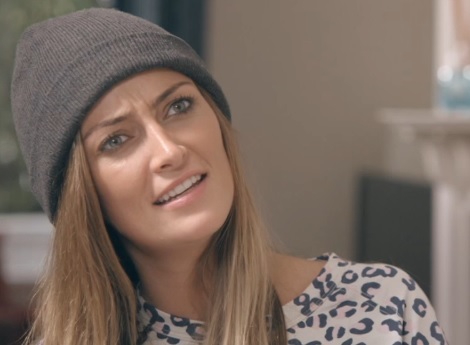 And the weird face award goes to me
I was a little frustrated that Andy accused me of being 'full on' with my confrontation. Originally, I was meant to pop in the studio to over Andy some music industry advice about his record, but then Andrea called up with a jumper which needed returning to its rightful owner. Confronting him was entirely necessary. I was sticking up for my close friend, who was used as leverage in a battle between Louise and him. I am no way trying to get involved in their complicated relationship, just being fair and speaking up for someone who didn't have the chance to defend herself.
Then there was our night out in Embargoes. I was pretty unpleasant towards Phoebe, but hearing about her "exclusive" dinner party was really hurtful. Our friendship had reached rock bottom and she had no interest in resolving it. Luckily, it wasn't all gloom and doom. Sam Thompson approached me with his...erm...'poem'...and how could I say no to that?! You only regret the chances you don't take, right? Either way, I warned him that it wouldn't be an easy date.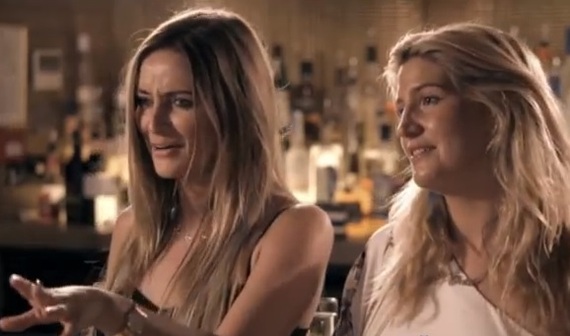 Good luck, Sam!
In the episode I borrowed by friend's black Temperley by Alice black strappy dress paired with some New Look boots. For my move-in I wore the following: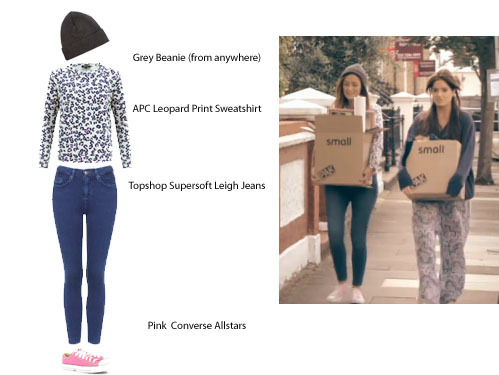 Here are my make-up picks from the episode. Firstly Elemis Flash Balm. I love Elemis products as they are free from any nasties. This product gives you a great glow underneath your foundation. If, like me, you don't like to wear heavy make-up during the day Shu Uemura's Stage Performer moisturises your skin and gives you a little coverage. Winter is well and truly here and my complexion is both drier and paler. A few drops of Dr Hauschka is your secret weapon. It was introduced to me by my make-up artist sister and I depend on it. If your lips are suffering already then I suggest Rodial's Glam Stick range. They keep your lips moisturised, it smells great and give them some colour.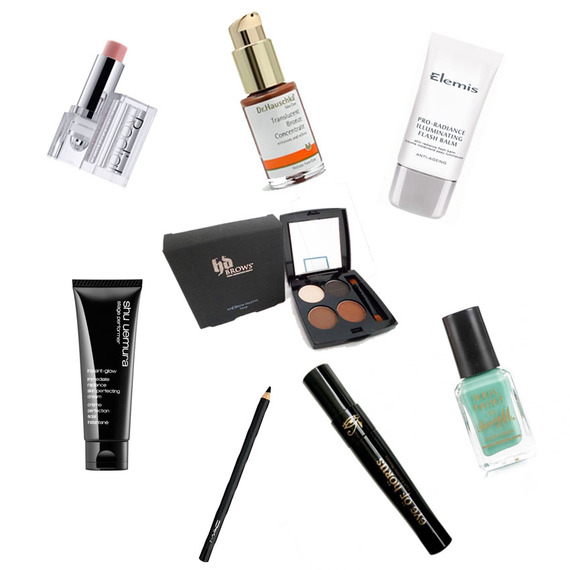 For your eyes, I recommend HD Brows palette. I regularly give my eyebrows the HD treatment. It's available at a lot of premium salons. Their palette is great for a daily use to fill in the patchy areas. For a kohl eyeliner MAC's eyeliner in Smoulder is the best. I found a new mascara by Eye Of Horus. It's a natural product so it's ideal for sensitive eyes and will help thicken and lengthen those eyelashes. For nails this week, I used Barry M's varnish in Mint Green. Barry M varnishes are great because they're cheap and come in a fantastic range of colours.
In other news, my first ever interview with Barbados group, Cover Drive, has gone live on the music blog That Flavour. You can check it out here:
>