My reflection on the latest Men's Fashion Week, London...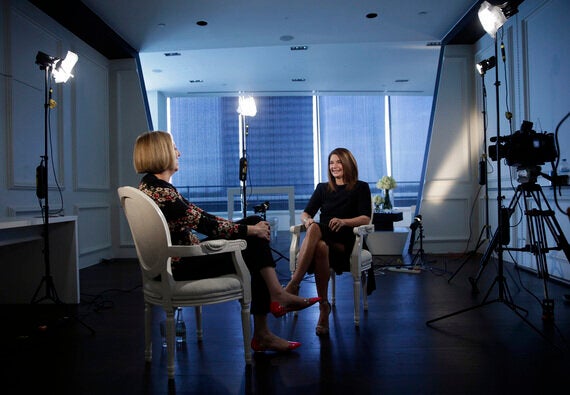 With the sun shining brightly and models and celebrities dashing to and from the catwalk shows, I spent most of my time during the British Fashion Council's latest London Collections Men SS16 event wondering two things:
How much of what was on the catwalk would my husband wear?
Will London Collections Men ever be as successful as the women's collections at London Fashion Week?
My husband is not very adventurous when it comes to fashion, so I quickly dismissed my vision of him attending a business meeting in a lace-piqued Burberry trench ensemble and instead decided to focus my time and energy on getting an answer to my second question, so:
...
Will London Collections Men ever be as successful as the women's collections at London Fashion Week? ...How big a deal is the men's fashion business? ...How much can it grow?
This is what I found out:
2015 saw the biggest 'men's version of London Fashion Week' yet, with a record number of designers and participants involved
London Collections Men (NB. I am sorry, personally I would call it 'Men's Collection London' to make it sound more sensible but I do realise this is fashion dahhhling) has significantly increased in size over the last three years
There were 47% more UK and international press and buyers at London Collections Men than in 2012
Quality British menswear brands encouraging industry growth
Data from international research firms widely supports this upward and encouraging trend. Euromonitor finds that globally, menswear was worth almost £300 billion in sales in 2014. Sales will reach £325billion by 2019. Global forecasting firm Oxford Economics also reports that the men's fashion industry contributed £12.9billion to the UK economy last year, an 18% increase between 2008 and 2013. When you look at the fantastic brands the UK has to offer in menswear, it is no wonder there is so much growth: Saville Row, Jermyn Street, Tom Ford, Dunhill, The Tailors, Burberry for Men, Paul Smith, Belstaff... I could go on!
Positive change in male consumer behaviour
So, what has changed? Well, several things: men are taking more and more of an interest in what they wear; they are influenced by social media; internet shopping makes it far more convenient for them to shop (without hitting the stores and from the comfort of their own couch). According to global market research firm Mintel, there was a whopping 65% increase in the number of men online-shopping for fashion in 2014, meaning a 13% jump from 2013. Data from IBISWorld shows 17.4% growth in online sales of menswear over the last five years, outpacing all other categories. Its analysts believe the online menswear market will grow more than any other related category, on average 14.2% per year from now until 2020.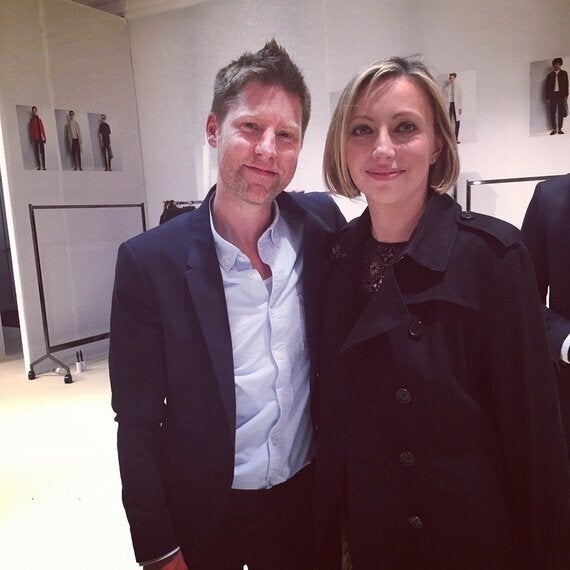 Fashion industry leaders driving progress
The numbers are compelling. And when you speak to the experts, it makes even more sense. Over the past ten days I have been able to chat with two fashion icons who rarely give interviews. One being Burberry CEO and chief creative officer Christopher Bailey - who, for the first time, sent female models down the runway during the men's collection - and the other, Natalie Massenet, founder and executive chairman of Net-a-Porter. During an exclusive interview*, Massenet told me she strongly believes "men's fashion could become as big an industry as women's".
An accessible and inviting online marketplace
Digital has a core part to play in this. Men's access to trends-information is increasing thanks to digital. Doing everything online can be a dream way of shopping for men because it is systematic, organised and largely pain-free! Ultimately, if the high-priestess of e-commerce [Massenet] says it, I kind of subscribe to it. When shopping, men in particular are proven to like to: 'get in and get out'; buy multiples of the same thing; look at things they already own and buy more of them; have purchases arrive fuss-free... Remind you of anyone you know?
What I have not yet touched on is the way that our working environments are changing, and how this will influence men's fashion. Massenet says that "in ten years we are going to have bigger closets... Move over women, the men will want more wardrobe space" and that "the way we work as organisations and companies, the roles are shifting. The economy is shifting towards a more creative tech-based economy. You have people showing up to work in all sorts of different things. Now they can express themselves much more through style and belong to different style tribes - the creative, the finance - all of those come with different fashion typology, so I think that men's fashion is going to explode". She is right. Office spaces are changing and fashion will change alongside. As our day-to-day roles evolve, how we present ourselves to the world will also change.
So, what should we be wearing? After posing this question to several of 'those in-the-know' at London Collections Men, most answers conclude that it really depends on the occasion. British model and actress Suki Waterhouse, who I met at the Burberry show, says her ideal man would wear "some kind of gorgeous beige cashmere turtle neck with possibly camel suede shoes, sitting by a fire" (for the record my ideal man would not, and nor would there be a fireplace involved). And to settle once-and-for-all my oldest work feud with my co-anchor - tie or no tie? - I asked Christopher Bailey whether ties were 'in or out'. Ever the diplomat, and not knowing which side I was on, Bailey told me "it depends on where you are, what kind of build you have, your personality". You have to dress for the occasion. Now, I end with a gentle plea to my dear co-anchor: on the occasion of being on air with me for two hours presenting a show, a tie will always be most welcome.