Here's a question for you ...
Would you spend 17.5 hourrs on an overnight train? There are couple of other things you might want to factor in.
You are in Vietnam travelling on a dust covered juggernaut from Saigon (or Ho Chi Minh) to Danang overnight sharing with three locals in a carriage a little bit bigger than a chicken coop. You also have some insects in a beer box under your bunk. No, I'm not joking.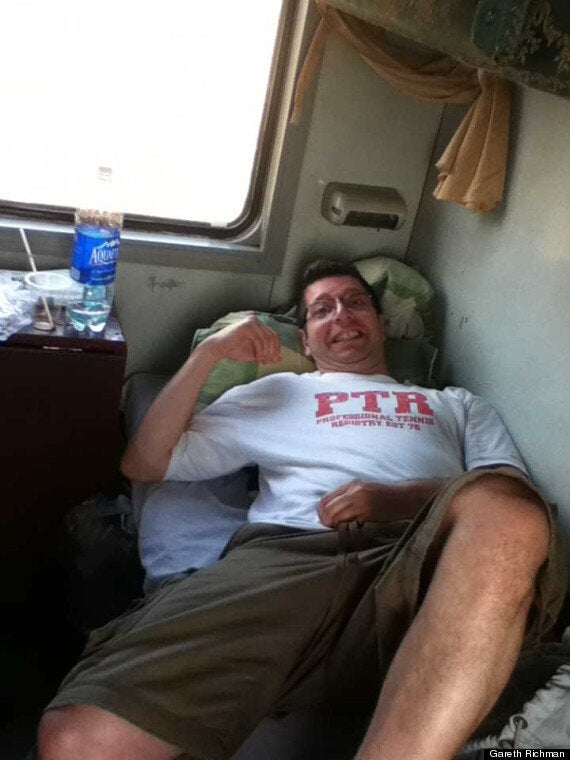 The staff are friendly, very friendly in fact. Not long into the journey you're drinking a few beers on board with the guards who are joyfully necking neat vodka. That includes the 82 year old Captain.
Your carriage has 4 bunks and is a tight squeeze. However, further down the train there are 6 bunk cabins with little to no headroom. Cockroaches scuttle past, as you make your way past Vietnamese families sleeping in cupboards and under wooden benches in the soulless final communal cabin. You quickly find yourself in a whole new world. This will last for 17+ hours.
Food is not an after thought. You can buy meals during the journey. But I played safe and was ahead of the game with a planned visit to the supermarket before my departure. Hot water is available on tap so I armed myself with various snacks, tea bags, a cup and a bowl of noodles. Classy stuff.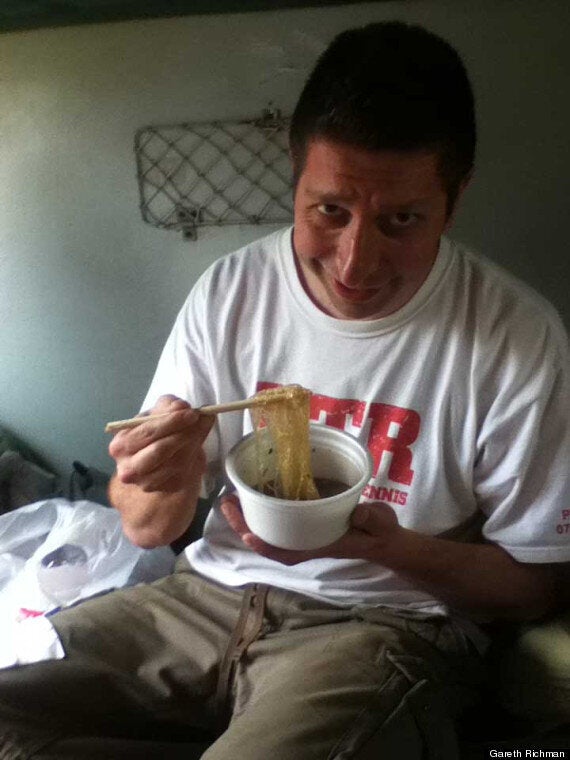 Toilets breaks are like being in a human game of pinball, as you bounce about, holding onto walls and the unlocked swinging door. This takes skill and practice. But something you have to deal with. Western toilets are available or you can try your luck at the squatting option. I'll leave that with you.
Day breaks, local track side hawkers skip past guards, board the train and sell coffee (which is strong, but good stuff). They are ejected via a short sharp taser shock, which provides some light entertainment, after a bumpy sleepless night on the top bunk.
If you are lucky enough to see through the dust coated windows, the views of fishermen and rice farmers working in the fields are both interesting and beautiful in the early morning sun.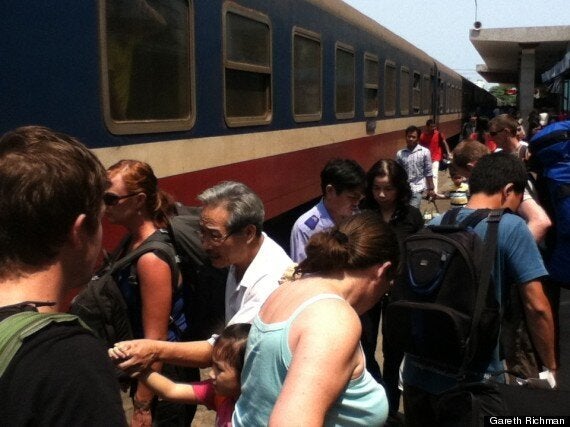 The journey is long, but at the same time a worthwhile experience. If you ask me would I do it again. The answer is no... but I would recommend it to anyone who wishes to see a part of real Vietnam. Just be prepared for anything and make the most of this once in a lifetime experience to travel with the locals. I did and I'll never forget it.