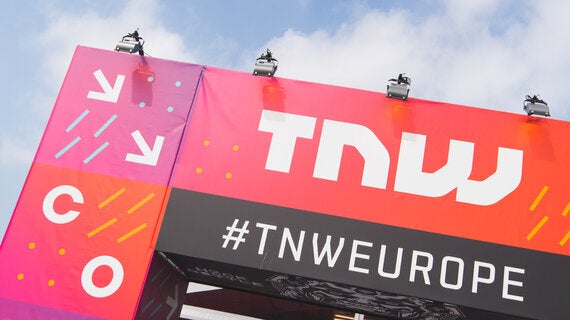 So It's been 60 days since The Next Web, and initially I was going to write some basic piece my initial reactions but then I thought let's see the effects of the event. Now nearly 2 months later I thought about what had stuck with me since and below you'll find the five things that have kept me thinking.
Here's the background: The Next Web Conference is one of Europe's biggest technology conferences where the start-up world comes alive and the big names of Tech gather. Based in Amsterdam the conference saw a meteoric rise this year with a star studded speaker line-up and a bumper 20,000 attendees.
It would be rude not to attend when you live 10 minutes from it by bike, and it didn't disappoint. The event took place at an old gasworks that without the vibrancy of the event would of made an excellent set for a remake of Hostel. Let's dive straight into those five things you came for.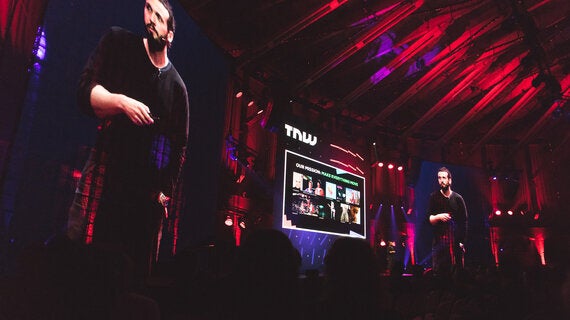 The first talk I went to was hosted in an impressive disused "Gashouder" which took the role of main stage for the event. Up on stage was Adam Leibsohn, COO of Giphy the new website taking social media by storm. Adam's talk was on the evolution of the GIF and its future. The take-away here was that GIF's aren't just a means of humouring your friends but could potentially become a bigger part of the way we communicate news.
Adam's big picture idea was one in which GIFs became the standard for how we consume information, instead of seeing "Netherlands do not qualify for EURO's" we see a group of dismayed Dutch players crying in GIF form. This big picture idea although to some may sound ridiculous was presented in a way in which the GIF became the almost evolutionary next step. From letter, text, emoji then GIF. I'm still on the fence but its important to realise that although sending GIFs of cats to your friend is good fun it could become the way we communicate on an even bigger scale. A picture says a 1000 words so how many does a GIF say?
Reddit is the best restaurant on the internet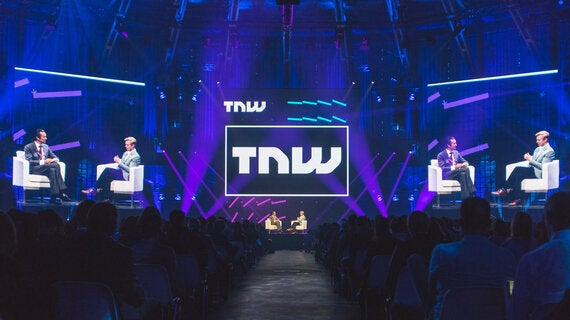 If you're a Reddit user than you've heard this line before from friends you've recommended the site to: "It's so ugly" "the design is completely all over the place" "I don't get it". Well Steve Huffman Reddit CEO put the record straight with a simple one liner "Reddit is like a restaurant, we look ugly to the public but we have the best food so people will always's come".
Content is king is such an overused and cliche saying, but with Reddit in mind it really cannot be put anymore succinctly. Design is secondary to keeping the self titled "front page of the internet" online, with it's comparably small workforce to the size of its users. Reddit can continue to look ugly and unfriendly because one, it's a restaurant I eat at daily and two it somewhat adds to the charm that it's not open for everyone. So stop worrying so much about the way your website looks and start worrying about the content which fills it. Websites that look nice but add no value don't last long.
Ex-Captain of the Piratebay gives us a new way of consuming the internet
Peter Sunde is a name not familiar with many, but the website he co-founded might be, the infamous Pirate Bay. Now he's sailing new seas with his company Flattr, a new way of tipping content creators online whilst you block their ads. Flattr is a compromise that gives users of ad-blocking extensions/add-ons a way of still making sure their favourite journalists, vloggers and even artists are still compensated for their time. It runs a complex algorithm in the background of your browser working out how engaged you are with the content you're consuming. With that information based on clicks, view lengths, scrolling and time to name a few parameters it sets a tip to be paid out at the end of the month to the content owner.
Peter Sunde created Flattr with the hatred of click bait and invasive advertising crushing well thought out content that was seemingly devaluing itself. In this way you can pay for what you consume when you feel its deserved without all the adverts. Personally I think this is a great idea as more and more today people want to contribute but either don't know how or can't find a convenient way of doing so. Hence the rise of companies like Patreon, so next time you watch a video, read something or listen to some music you love ask yourself the question do you want more of it and then turn Flattr on.
Go offline with your business before you jump online
Off main stage 3D Hubs' Brian Garret was talking 3D printing, community and going offline presenting five key takeaways of which I'll share those that stood out to me. First up was the idea of promoting your biggest fans as ambassadors, something a lot of companies do right and wrong. With the meteoric rise of 3D printing it was inevitable there would be a huge community grown around it. What 3D Hubs did was find those people really involved with that die hard passion and empower them to become even more influential through their mayor program. The 3D Hubs proclaimed mayors would then go onto represent 3D Hubs and 3D printing as whole with events and knowledge sharing. So go out and find those people who love the industry around what you're doing, give them tools and build relations.
The second and final point that stuck with me was the idea of going offline before you go online, simply put as "Too many companies now forget that the real world external to their website is what's generating them business". That sentence says it all, engage with your potential users directly and emerge yourself in what their problems and challenges are. Simply put, make friends who care about the industry you're in, be of value to them and make sure everyone is proud to be affiliated with your company. This mantra has helped 3D Hubs reach 32,000 3D printing hubs in 140 countries in less than three years.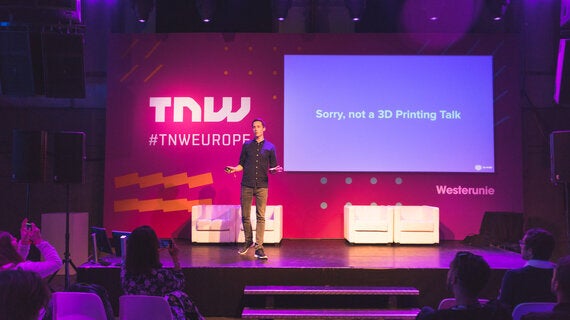 So here's my retrospective on The Next Web, hopefully there's something in there you can take away, if not, then thanks for reading this far. I look forward to being there next year where I hope to learn even more.
P.S Gary V is one of the best public speakers I've ever seen, this blog post wouldn't do him justice so painfully omitted. Now go and watch him.
Popular in the Community