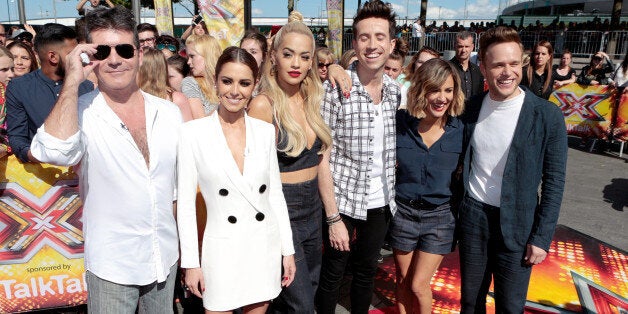 The X Factor has received mixed reviews since the day it first started. It has given normal, everyday people the opportunity to leave their job down at the local fish and chip shop and become a worldwide singing sensation.
In an industry that has been plagued by online piracy since the start of the millennium, the X Factor has taught us all an important lesson. People like to be involved in the experience (or at least feel like they're involved), and because they become so emotionally involved in the process and the contestants on the show, piracy vanishes for a quick moment, which is why X Factor winners typically sell a truck loads of CDs (yes, CDs), whilst everybody else continues to be illegally downloaded on torrent sites. Strange, huh?
As you'll probably know, most X Factor singers have failed to build a successful long term music career. An example of this is Liberty X who was formed by the five finalists of Popstars who failed to make it into the group Hear'Say (they also didn't do too well), but Kevin Simm came running back to reality TV years later because his music career had crashed, and he won The Voice this year just gone - but I think it's fair to say that he's a long way away from being the next Freddie Mercury or Tom Jones...
James Michael from Sixx:A.M. states that "it is almost hard to compare the real music business to that music business." The reason why he said this is because those two worlds ARE different. It's all well and good building a career on instant gratification, but one of the advantages of doing it the hard way, is learning how the industry really works, and building a list of valuable contacts, putting YOU in the driver's seat, not Mr Cowell.
Did you know that The X Factor is becoming less popular? During it's peak, 17million people tuned in to watch The X Factor, but now just a third of them (5.7million) watch the show as it approaches it's 14th year. Is the X Factor bubble about to burst after thirteen years of success? We'll soon find out. To conclude, another interesting point is that the show no longer guarantees a number one spot for it's winners.
The last winner, Louisa Johnson, was the first EVER winner not to make it to number one. Luckily for her, she was picked up by the dance giants, Clean Bandit. Their new collaboration for 'Tears' is fantastic. Jess Glynn managed to launch an entire career off the back of a similar collaboration with Clean Bandit after the HUGE success of the amazing song 'Rather Be', so maybe it'll work for Louisa too. Who knows.
The reality is, X Factor is losing momentum as well as it's impact on the charts, so it'll be interesting to see if Simon can turn it around. Can you imagine a world without X Factor? I certainly can.
Post originally shown here.