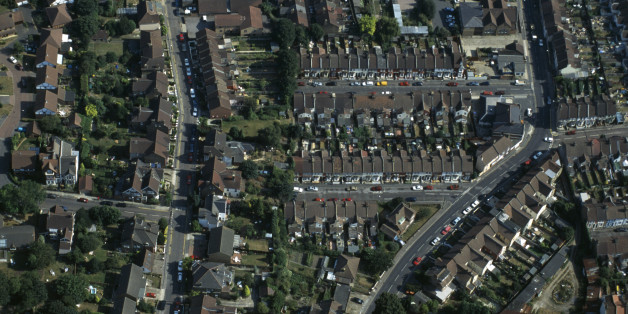 Howard Brundrett/Eye Ubiquitous
Problems in the housing market have risen to the top of the political agenda. Simply put, there is a lack of housing for an ever-growing population and even more acutely a lack of affordable homes.
With the population standing at 60 million in 2006 there were 22 million homes, of which 5 million were social housing. By 2015, the population stood at 65 million and there were 23.5 million homes, of which on 4.3 million were in social housing.
If this trend continues then estimates for population in 2027 are for 70 million population with only 25.3 million homes with potentially even less Social. With an estimated shortfall in housing today of 2 million the housing shortfall will therefore have grown to around 4 million homes. We are currently building at a rate of 175,000 per annum but demand just to keep pace is 200,000 per annum.
This means that yet more of the population will be sharing homes and most likely living with their parents.
Home ownership has long been in the fabric of British society. Perhaps even more importantly it supplies income in later life. With life expectancy rising towards 90 by 2030, most of the population will need to sustain themselves for at least 30 years after they finish work. If they don't do it themselves the burden will fall on government.
The care issue is already overwhelming local authorities and the NHS even when homeowners at retirement age account for more than 75% of the population. The ever-shrinking percentage of the population, now down to 35% for 24-35 year olds, is potentially the largest ticking time bomb for public finances and the very fabric of the UK as we know it.
Even the housing market is driven by this embedded value with 87% of all first-time buyers being supported by the bank of "mum and dad".
Denying sections of the population home ownership, is to deny ambition, requirement and future financial stability.
All sorts of reasons are blamed for the lack of house building - not enough planning consents, not enough land to build on the house builders are not bringing forward their planning consents, there isn't enough labour to build and so on.
Having for 17 years run the UK's largest housing analytics company, I can say that in reality the only factor that really drives the housing market is affordability. There are at least 440,000 properties in the planning system with Full Planning for schemes of over 5 units. If total planning consents are taken into accounts this number grows to over 600,000 units, when added to the amount of empty units of more than 6 months at just over 200,000, then we have a clear picture of availability.
Most of the house builders nearly went bust in the last recession largely because they had high levels of bank debt that could not be paid when the music stopped in 2008/9. Sales dried to nothing as available mortgages became impossible to find.
It was only when the Government intervened with schemes to help banks reduce the loan-to-value for homeowners with the scheme that has now become Help to Buy that the market started to move again. House builders have repaired their balance sheets with the help of these products and now this scheme accounts for over 40% of all new home purchases.
House builders are not however going to re-gear again like they did before and risk the same consequences and so now they build to demand on a site. There is low demand because of lack of affordability therefore lack of qualified buyers and hence slow building levels.
The Government white paper appears to some extent have given up on home ownership. The Centre for Social Justice, a think-tank from where the PM has drawn many of her advisers, produced a report last year saying the best that can be done for the population is to give the more protection in the Private Rented environment. Government has assumed that affordability cannot be countered.
They miss the obvious.
This is despite the fact that the Government had earmarked £4.3billion of funding for Shared Ownership in mid-2016, a pool of money which gave an average £30,000 subsidy to any Housing Association that provided homes to Shared Ownership. Only £1.4billion was taken up.
Hometrack estimated that 3.9 million people could afford to buy with Shared Ownership where the purchaser buys a 25% share. With the affordability issue settled, builders would build subject to there being an available workforce to construct the homes.
This is a strong and obvious message - the Government nearly got there and retreated. It desperately needs to think again about putting shared ownership back on the agenda as a problem-solving strategy for our housing crisis.