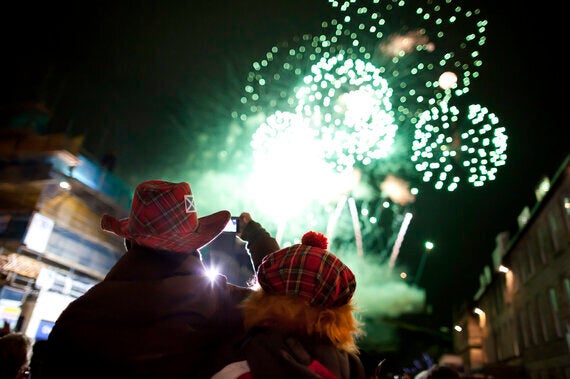 As 2014 draws to an end, all eyes are on how to see off the old year and bring in 2015 with plenty of cheer. In Scotland, they've got the art of new year celebrations so finely tuned it's got its own name: Hogmanay. If you're heading up to Scotland on a hotel break or simply want to make your New Year's Eve a bit different, here are three traditions you could try.
In Scotland many people will spend 31 December giving their homes a thorough going over with the duster and vacuum cleaner. This tradition, called the redding which means getting ready, is to avoid the supposed bad luck of starting the new year in an uncleaned home. In olden days fireplaces would be swept and polished, perhaps even the ashes read to predict what lay ahead in the new year.
A rowan tree branch would be put at the door to bring good luck, and mistletoe to prevent illness - and not through kissing! Juniper would be burnt in the house then all the doors and windows thrown open to bring in fresh air.
As well as tidying the house, Scots people would traditionally settle any debts before New Year's Eve as it was considered bad luck to start the new year owing money.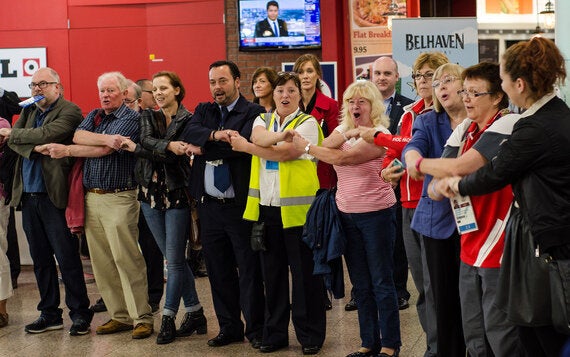 Straight after the clock strikes midnight, it's time to sing this song with all your gusto. Translated, Auld Lang Syne means Days Long Ago and was written by Scottish poet Robert Burns in 1788 and set to an old folk song tune.
To replicate the Scottish tradition everyone should join hands together in a large circle and then cross hands in the last verse when the lyrics say: "And there's a hand, my trusty fiere / And gie's a hand o' thine! At the end of the song, everyone rushes into the middle of the circle and then turns under their arms so they end up facing outwards. Confused? Just try your best, keep in the circle and smile - it's a new year after all!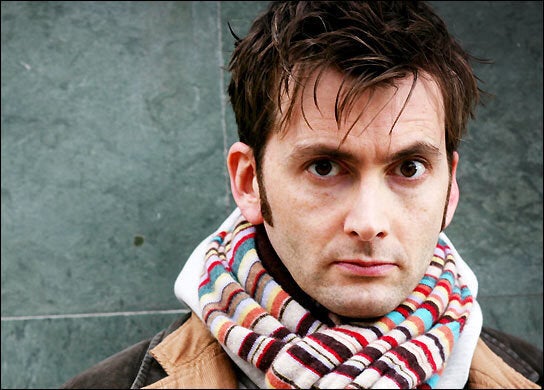 The first person to visit your home after midnight is supposed to be a bringer of good luck for the new year. The visitor should not be in the house at midnight and ideally shouldn't be someone who lives there. The first-foot usually brings symbolic gifts, perhaps a coin (silver is considered good luck), bread, salt, coal, or a drink (usually whisky), which represent respectively financial prosperity, food, flavour, warmth, and good cheer.
And the tradition says that ideally it should be a tall, dark-haired handsome man - and no we're not making that up! They should be greeted with a warm welcome and offered a drink to ensure good luck for the coming year.
So now you know these traditions, you're all ready for 2015 and can even toast in the new year with a Scottish saying:
May the best ye hae ivver seen be the warst ye'll ivver see.
May the moose ne'er lea' yer girnal wi a tear-drap in its ee.
May ye aye keep hail an hertie till ye'r auld eneuch tae dee.
May ye aye juist be sae happie as A wuss ye aye tae be.
May the best you have ever seen be the worst you will ever see.
May the mouse never leave your grain store with a tear drop in its eye.
May you always stay hale and hearty until you are old enough to die.
May you still be as happy as I always wish you to be.