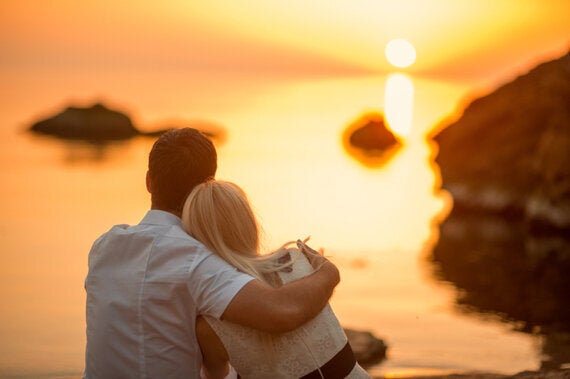 In the words of the very wise Bridget Jones, "A mini-break means true love" - so if you're trying to sweep someone special off their feet then a weekend away is the way to go.
But don't get all Daniel Cleaver and smugly think booking a hotel and packing your hold-it-all-in underwear will be enough. Oh no, there are certain dos and don'ts to follow to make sure that - before you can say Mark Darcy - your weekend is off to a flying start and it's hearts and flowers all the way. Here are the Good Hotel Guide's four top tips for the best romantic hotel break ever.
1 It's all about her - or him
Don't try to sneak in a trip to watch your favourite football team, a visit to the world's biggest Ikea (you've always wanted to go) or a catch-up with the girls from your primary school netball team as your weekend just happens to be in exactly the same location as your favourite things. What a coincidence? This isn't going to wash with a significant other expecting a weekend devoted to romantic wooing. Leave those things you've always wanted to do - orienteering through the Highlands, visiting the Museum of Death or checking out the local historic steam engine rally - for another trip. Think about exactly what your beloved likes - and then go all out to fill the weekend with these things - even if you find afternoon tea tedious and spas soporific - some sacrifice must be made.
Surfing in Cornwall or dining at a Scottish Castle might sound like the ideal thing to float your better half's boat - but if you live in Birmingham you don't want to spend most of your weekend driving to your destination. For a weekend trip a journey of up to three hours tops is good - whether that's plane, train or automobile. Limit your travelling ambitions for this weekend for the sake of romance. And likewise, don't devise a schedule as rigid as Aunt Una's Brussel sprouts - a military operation involving deadlines, early rises or seeing every sight in a major city. Be realistic in what you can both achieve in a weekend.
3 Anticipation is part of the excitement
Sometimes in a relationship a surprise can be brilliant. This is not one of those times. The run-up to the weekend is part of the tantalising entrapment of romance. Start with a small hint about three months before the trip - perhaps a guide book to the destination or a hand-written card with instructions to keep the date free. Then drip feed the details of the trip - each new nugget of information making the weekend seem even more alluring and building up to a frenzy of excitement. At this point, your besotted is also able to make their friends jealous with tales of the impending romantic weekend and earn you further brownie points.
4 Practical matters count
Don't spoil the whole ambience by overlooking the simple things. If you're leaving the country, check your passports well in advance, order your currency and make sure you've got insurance. If you're staying in the UK, pack and plan for all types of weather. If your hotel has a pool/a gym/a tennis court you both plan to use, then get yourselves kitted out. Think about a bottle of bubbly for the room - and some luxury chocolates maybe? And don't forget to pack your finest wit and charisma - so you can well and truly blow your beloved's socks off with romance.