There's a wealth of things to do and see in Vienna at any time, but visiting over Easter adds something special: it's traditionally an important holiday and there are lots of related events to check out. Here are four of the best.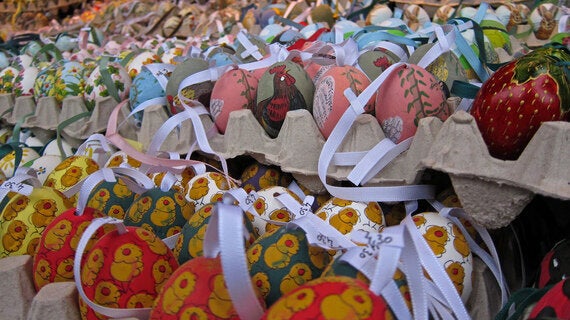 Vienna has several Easter markets, and the biggest is the Ostermarkt, held in front of the baroque Schönbrunn Palace. Here you can buy traditional painted eggs (above), candles, flower arrangements, ceramics and toys and sample traditional Viennese snacks to the accompaniment of jazz music performances.
The lively Old Viennese Market on Freyung, a pretty square, lays claim to the largest tower of painted eggs in Europe; you can also sample traditional Easter Lamb (a cake). Am Hof square also has a good handicrafts market.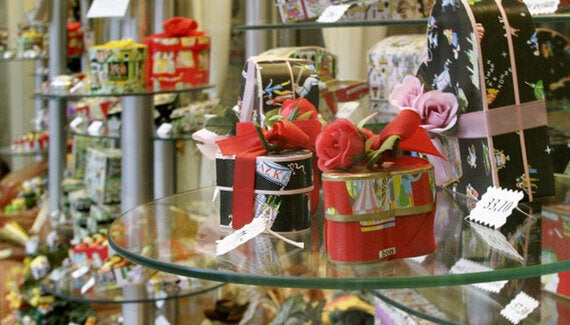 Austria is famous for its excellent chocolate and Easter is a good time to stock up - there's no danger of your purchases melting, after all. Xocolat has a wide selection of acclaimed international brands (such as Valhrona, Domori and Cluizel), as well as their own well-regarded house brand, with some wild flavours (mango lassi, anyone?). Their Xocolat-Manufaktur workshop offers customers a chance to watch chocolate being created, as well as chocolate-making workshops.
Also worth a visit is Altmann & Kühne, who have been producing gorgeous little boxes of miniature pralines since 1928 (above). These would make a great souvenir or gift.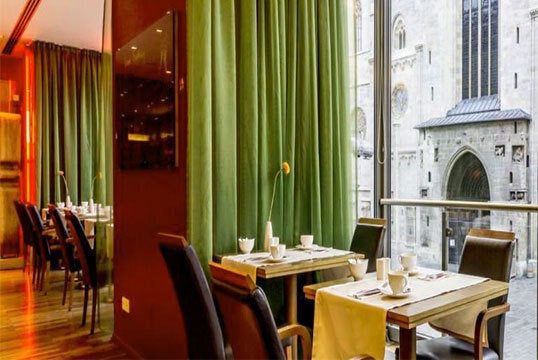 Don't miss a traditional Austrian Easter brunch - which will include dishes like sweet bread (osterpinze), cold meats, and eggs. Traditionally, small portions of each would be blessed at Easter Mass before the meal.
Many hotels with restaurants offer a special menu, such as the Hotel Am Stephansplatz (above). The buffet at their Bar Aragall restaurant includes Easter ham, pork medallions with mushrooms, braised lamb shank, spring vegetables and, naturally, apple strudel for dessert. What's more, the restaurant looks out onto the city's gothic masterpiece, St Stephen's Cathedral.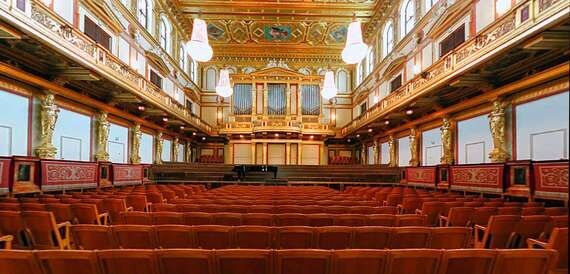 Vienna has a rich musical heritage, and concerts scheduled around Easter are testament to this. On Easter Sunday, the world-famous Vienna Boys Choir will sing Mozart's Coronation Mass at the Imperial Palace's Hofburgkapelle. On Saturday and Sunday, the Vienna Symphonic Orchestra is performing Franz Schubert at the stunning Golden Hall at the Musikverein (above), regarded as one of the finest concert halls in the world.
The highlight of the city's week-long Osterklang music festival has to be a performance of Bach's St Matthew's Passion on Easter Sunday, but check the website for a programme of events.
Related