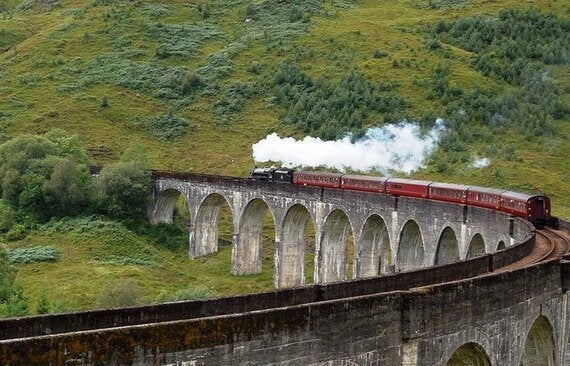 You loved the books as a child, the films wooed you as a teenager - and now as an adult you can make some real-life magical memories by visiting the UK locations where the iconic movies were filmed.
JK Rowling probably did not realise what she was unleashing all those years ago when she penned Harry Potter and the Philosopher's Stone. Hermione, Ron and the rest of the Weasley siblings, Lord Voldemort (He Who Must Not Be Named) and good old Dumbledore are now part and parcel of British heritage and probably appear on every family's bookshelf.
There is a theme park dedicated to the making of Harry Potter in Hertfordshire, but there's no need to just stick to this when there's so much more you can see!
Hogwarts School of Witchcraft and Wizadry, Diagon Alley, the Leaky Cauldron - you can visit these locations and have a glimpse into the life of Harry Potter.
Of course, after a day exploring these places you'll want to come back to a hotel which doesn't disappoint. We've chosen our top five spots to see Harry Potter movie locations - and matched them to a magical hotel where the accommodation, food and service is truly wizard.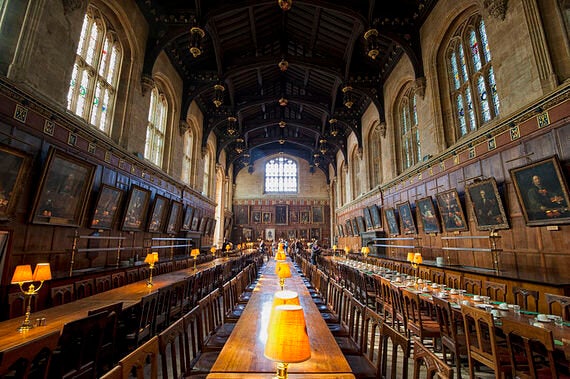 At one point or other, we've all wondered what it would be like to live under the stairs and then get whisked off to an amazing school. There is one way to get into Hogwarts - Oxford University's Christ Church College is where the 'grand staircase' scene was filmed, when the first years were met by Professor McGonagall. The building's Great Hall was also the inspiration for Hogwarts' Great Hall - floating candles not included.
You can also visit the round and architecturally-magnificent Bodleian Library which was used both as the Hogwarts infirmary and library.
Stay at the Old Bank Hotel in a fabulous position - on the High Street opposite All Souls College. Inside the hotel you can admire the owner's extensive art collection which is on display throughout.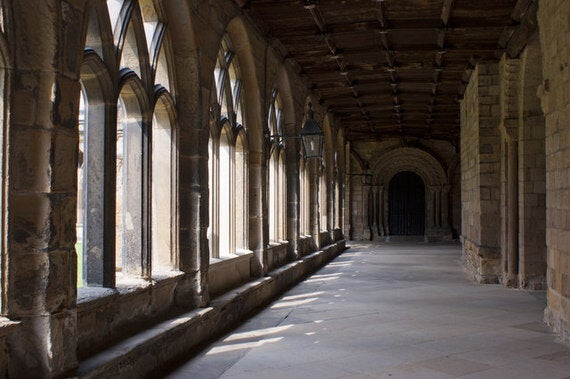 When the films were made the astounding Hogwarts School of Witchcraft and Wizardry was filmed in lots of different location. Durham Cathedral was one of the most spectacular - and is worth a visit in its own right to admire the Norman building. The cathedral's cloisters became the snow-covered quadrangle, where Harry sets Hedwig the owl flying and is also the scene of Ron's slug-vomiting in the Chamber of Secrets.
Where better to stay than at a hotel within view of the cathedral? Aptly-named Cathedral View is a refurbished Georgian merchant's house. Plenty of space to hang up your cloak and wand at the end of a hard day.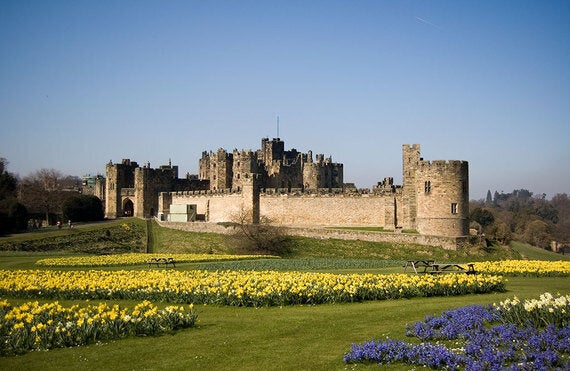 As well as recognising Alnwick Castle as Hogwarts in the first two films, you might also remember it in other films. The castle, home to the Duke of Northumberland, has also featured in Robin Hood, Prince of Thieves, Blackaddern and Becket. The majestic exterior exudes magic and you feel like a true-blood muggle as you approach. Look for special events at the castle - they sometimes put on Potter-related activities such as broomstick training - ideal for keen Quidditch players!
A short drive from the castle is Thistleyhaugh farm, designed to give you a magically peaceful night. In the beautiful rolling Cheviot hills, the 720-acre organic sheep and cattle farm dates back to 1780. Relax with a sherry before a great home-cooked dinner is served with flair. No need for magic wands to make your appetite disappear!
4 Highlands around Fort William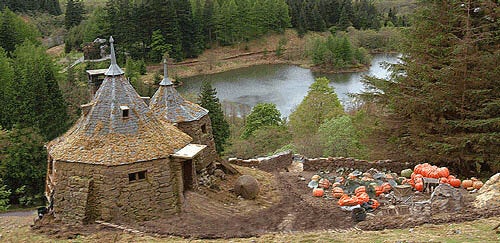 Fort William is the departure destination for the 84-mile round trip to Mallaig on the Jacobite steam train, as featured in Harry Potter's journey to Hogwarts (see picture at top of page). Book your tickets early for the Hogwarts Express day trip, which covers some of Scotland's most beautiful landscapes including the Glenfinnan viaduct.
From Fort William you can also visit Glencoe and, near the Claichaig Inn, you will recognise the scenery as that from around Hagrid's House in Harry Potter and the Prisoner of Azkaban - although the set is no longer there.
The hotel we'd opt for here would give you a taste of what it would be like to have been Hagrid, living among spectacular scenery and enjoying the best of the Scottish landscape. Bealach House is ideally located for exploring the area and is the only remaining building in then glen, giving it a remote loveliness.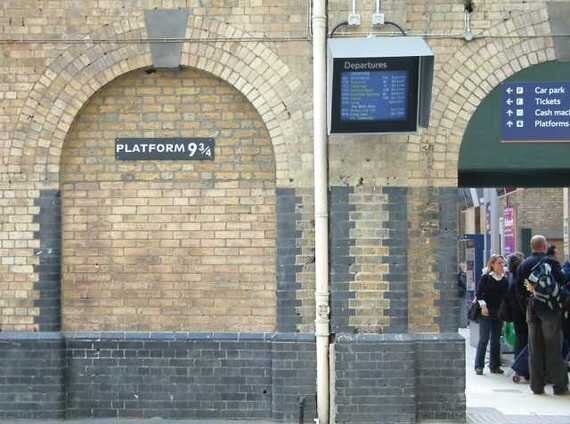 As soon as you see the sign at King's Cross station for platform 9 3/4 your heart beats a little faster and you start to think Hogwarts might actually be real. Sadly not, but you can visit the station platform - perhaps even dress up in Hogwarts uniform just in case...
While in London also visit Leadenhall Market, which you might recognise as Diagon Alley and, in Bull's Head Passage, spot the entrance to the wizard's preferred drinking spot, The Leaky Cauldron, which is - in reality - an optician.
Have a wizard stay at the elegant Capital Hotel, with antiques and original artworks straight out of Hogwarts (although the art does not talk or move from painting to painting.) The hotel is ideally located to enjoy all the magic of London, as it is just minutes from Hyde Park and Harrods.
After you've enjoyed these Harry Potter locations, what's next? Perhaps a tour of literary places would be next on your bucket list - or even going to see the Game of Thrones locations! Happy travelling!
With Gryffindor best wishes