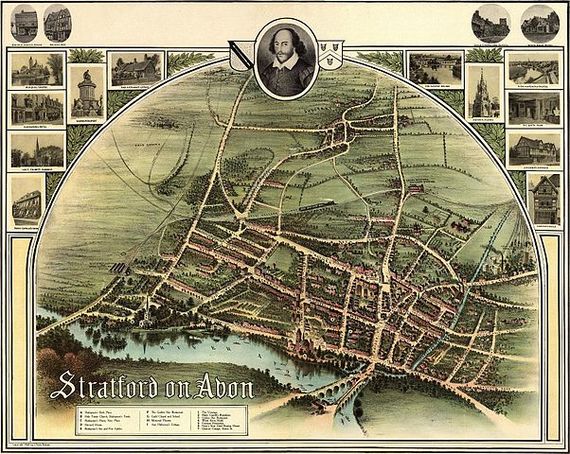 © Chris 73
The birthplace of poet and playwright William Shakespeare is a great place to visit - but before you head off to Stratford-upon-Avon, follow our six tips to make sure your trip is "such stuff that dreams are made of".
1. "The play's the thing" - Book theatre tickets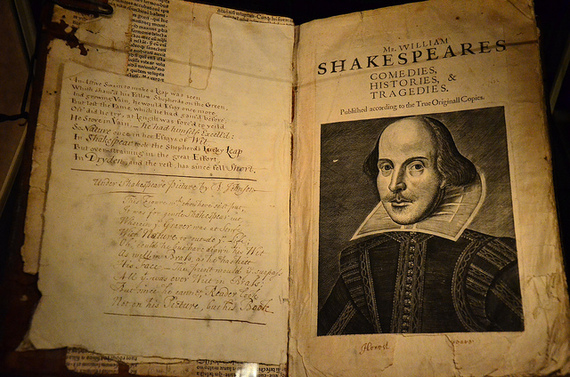 Stratford-upon-Avon is one of the UK's most popular destinations for tourists. And you don't want to come all that way to find out that the show you were dying to see is fully booked.
Tickets are available from The Royal Shakespeare Company's website. There are three RSC theatres to choose from: the Royal Shakespeare Theatre, the Swan Theatre and the Courtyard Theatre. Check out which one you fancy and see what productions are playing - not all shows are Shakespearean.
And if you're desperate to see a specific show, then consider becoming a member of the RSC as you will be able to get your hands on tickets weeks before they go on sale to the general public.
2. "All the world's a stage" - Take a theatre tour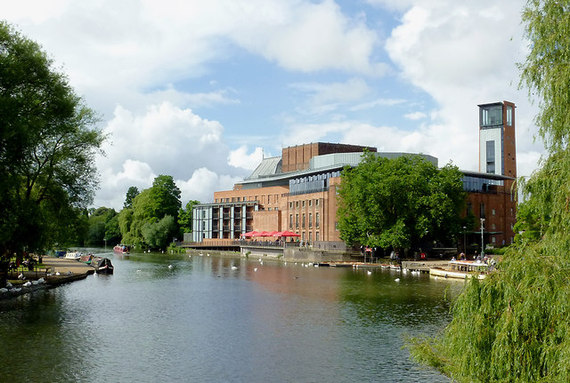 As well as booking your tickets to see a show, the RSC runs a number of different tours to suit - from behind-the-scenes at the theatre to open-air tours along the River Avon. Family tours, after-dark tours and an excursion up the theatre's tour are all on offer.
3. "Some are born great" - See his birthplace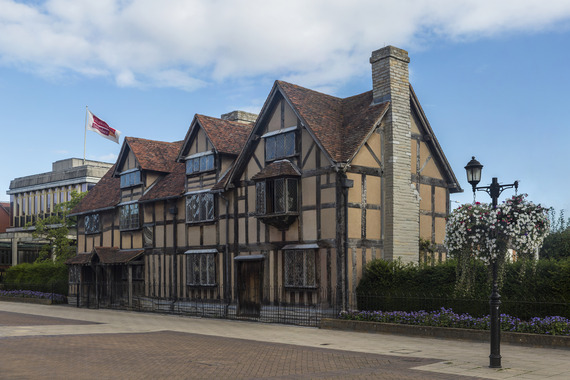 © Diliff
To get a taste of the bard's early life, visit his birthplace on Henley Street, in the centre of beautiful Stratford.
This was the place William Shakespeare lived in until he married his wife, Anne Hathaway. The house has an almost sacred feeling to it as, as well as being Shakespeare's home, it's been visited by literary greats such as Charles Dickens, John Keats, Walter Scott and Thomas Hardy.
If that whets your appetite to find out more then The Shakespeare Centre has information on visiting other Shakespeare-related houses including his mother's farm, and his wife's cottage.
4. "There is no darkness but ignorance" - Swot up on the show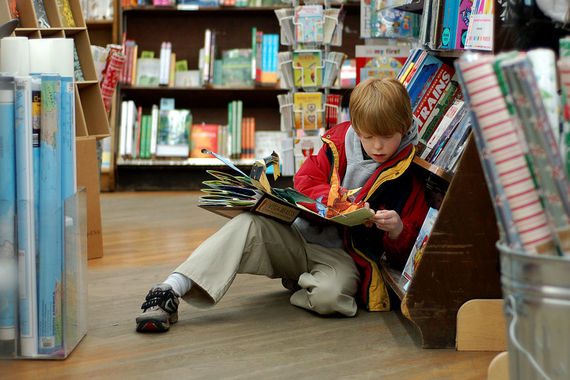 Let's face it, unless you're in the middle of an English degree or you work in theatre, your knowledge of all Shakespeare's 39 plays might not be as extensive as you'd like. Mix together mistaken identities, treacherous plots, fast-moving action and add some iambic pentameter and you might be feeling a little lost.
Take some time before your visit to find out the general gist of the plot, the key players' names and any other helpful hints. There are lots of websites with handy précis or books you can order, including those for children if you are taking younger visitors to see a performance.
5. "Unquiet meals make ill digestions" - Plan your meals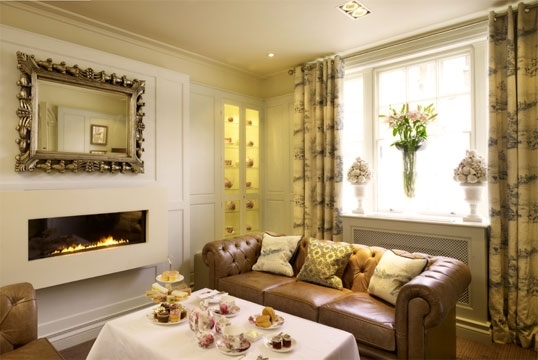 If you're going off to matinee or evening performance, you want to make sure you're fed and watered fully before the curtain rises. There's nothing as distracting as an empty stomach when you're trying to enjoy world-class acting.
The RSC has a bar, restaurant and café and the town has many eating outlets. Many hotels in Stratford-upon-Avon also serve food and for something special plan a trip to the RSC's recommended hotel, the Arden.
Just across the road from the theatre, the Arden hotel has a special menu catering for pre- and post-theatre meals.
If you're seeing an evening show then enjoy your dinner at the Waterside Brasserie before the show, then guests may return after the performance for dessert and coffee. Afternoon tea is also served if you want to relax and enjoy some tea-time delicacies.
6. "All's well if all ends well" - Round off your trip properly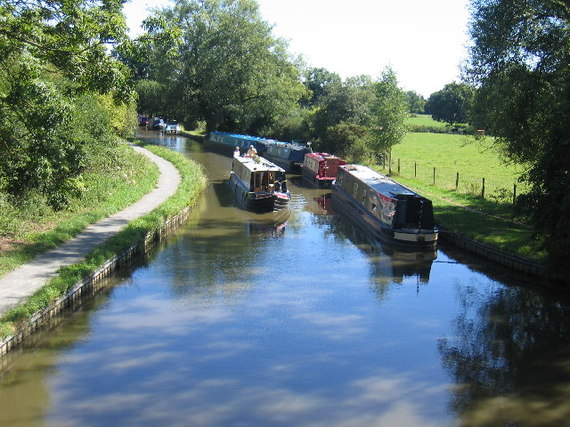 If you've seen all the Shakespeare-related activities that Stratford-upon-Avon has, then don't think that's all the pretty town has to offer.
Here are a few pointers:
Walk along the canal or take a boat trip
Shopping in quirky, individual stores in the town