Go back 20 years and 50 was considered the age at which you began to 'wind down'. If life began at 40, for women especially, it went into sharp decline just one decade later.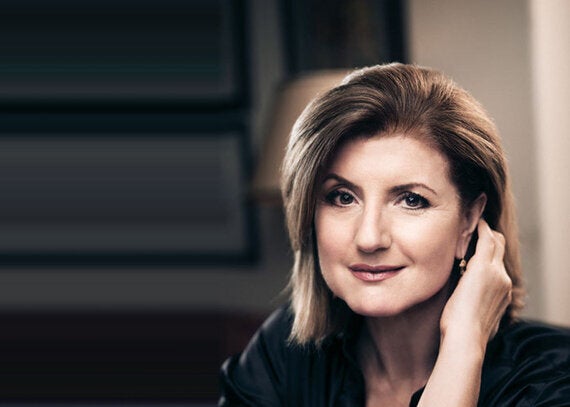 image from Huffington Post
Fast-forward to the present day and nothing could be further from the truth. As I face my own fiftieth year (eeek!) I can't help but wonder at how far we women have come; how different things are for us now then for our mothers.
I absolutely believe that the years both pre and post 50 are less now about the age of invisibility and more the time women step into their brilliance, free of so many of the anxieties that beset younger women.
Whilst men have often found post-50 business success (Mcdonalds, KFC and Coca Cola were all founded by late in life entrepreneurs), women are now leading the shift from a largely male background to a more balanced perspective.
In fact, in the US in the last ten years more than one in three new businesses were started by late-bloomers, most aged 55-64, making them the most entrepreneurial age demographic. The Prince's Initiative for Mature Enterprise also found that of over 4.17m self-employed workers in the UK, 42 per cent are over 50.
An article published in Fab after Fifty suggested that our changing lifestyles and expectations may be behind the shift.
Hilary Farnworth, senior lecturer at the London Metropolitan University Business School, who specialises in work with older women says:
"Later in life many women can often face an identity crisis, shaken by divorce, kids flying the nest or even being made redundant. Dramatic changes such as these lead women to search for new ways to reconstruct their identity and define who they are, with many women finding a sudden new lease of life and discovering a more enterprising-self."
I say GREAT! Why should getting older be any kind of barrier to creating the life you want? Don't take my word for it though - here are some of the most amazing women, or 'encore entrepreneurs' as they have been termed, all of whom found their personal success approaching their fifth decades:
The Chef proving that women CAN COOK: Angela Hartnett, Owner and Chef Patron of Murano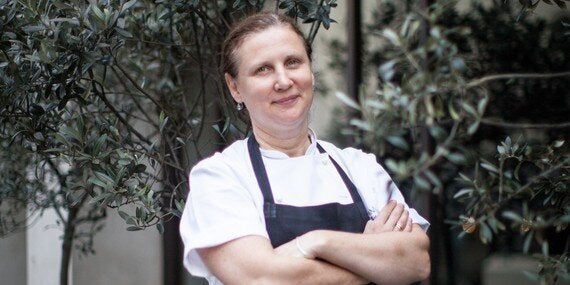 image from Huffington Post
Not quite yet fifty (47), Angela Hartnett is nonetheless absolutely NOT slowing down in her mission to bring great food to the diners who frequent her restaurants.
Initially a protégée of Gordon Ramsay, Angela's career has gone from strength to strength, netting an MBE for services to food in 2007 and opening both the York and Albany and Murano in the last couple of years.
The fitness Guru: Julie Rice, co-founder of spinning sensation Soul Cycle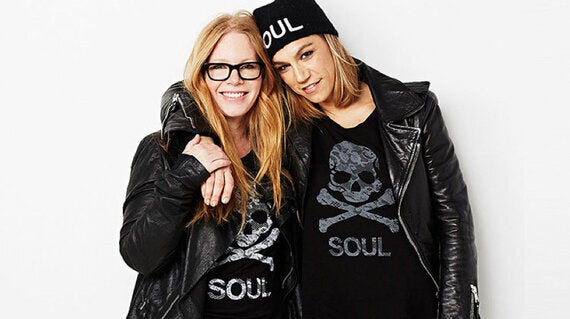 The mum-turned-fitness-legend Julie Rice co-founded Soul Cycle in 2006 - within one year former US president Bill Clinton was peddling away in a PR move that turned the business into an epidemic.
Since then the brand has continued to grow, turning into a lifestyle movement across the planet.
The global creative: Maxine Clark, Founder of Build-a-Bear, 64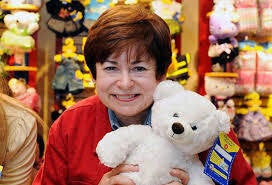 image from Build-a-Bear fan Wikia
Clark took the hugely risky step of taking the money in her retirement account in 1997 out to invest in her vision for Build-A-Bear. She was keen to create a 'theme park' experience in which children could exercise creativity as well as enjoy a shop unlike any other.
The company now has 400 stores all over the world and has been named in Fortune's 100 Best Companies to Work For.
Of course there are also the women over 50 who started their businesses earlier but have no intention of slowing down. Bobbi Brown, Oprah, Diane Von Furstenberg, even Huffington Post's own Arianna Huffington are all second stagers proving that just because you have a few more lines, absolutely does not mean you have any less life.
I started my current business, Studio 10 Beauty just eighteen months ago, with more mature women in mind. 50 is when life starts - you can look great, feel great and achieve more then you ever have and what is more you deserve the very best.
So, if you have an idea you truly believe in, and you have the ability to make it happen - go for it!