Fashion is about the clothes: past trends, what's au courant and predictions for upcoming seasons.
Style is about elevating the intent of fashion to another level; the body as canvas and clothes as a medium to achieve original expression. Style is the magic that makes fashion one's own: a reflection of attitude, confidence, flair - a special quality showcased in dress.
The fashion industry routinely spotlights youth-inspired interpretive as its style gauge. Yet in recent years a dramatic twist of directive has focused attention on senior style statement makers: the new millennium's fashion "it" generation. Their inventive dress translation - from the avant garde whimsy of the risk takers to the subdued simple elegance of the reserved - has captured the attention of fashion creatives and chroniclers.
(images from tessted.com):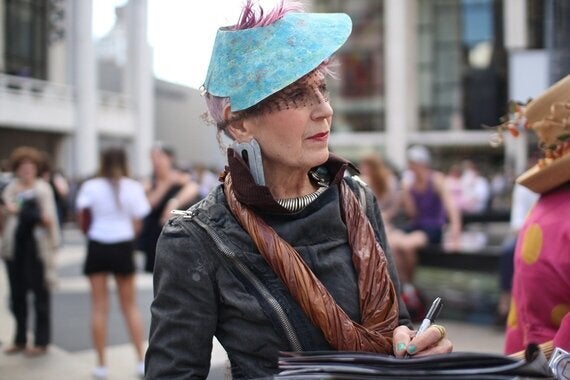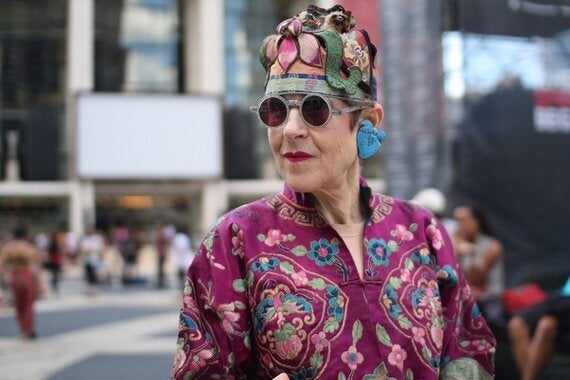 (image by fashion street photographer/blogger Melodie Jeng):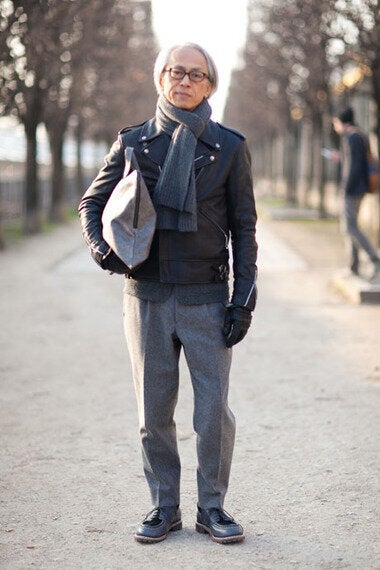 Fashion bloggers and writers pen books, articles, posts on senior style divas. Street photographers capture many images of these sartorial darlings and some designers have recruited seniors for catwalk shows, promoting their participation on the runway and adding a welcomed dimension of diversity.
(images by fashion street photographer YoungJoo Koo):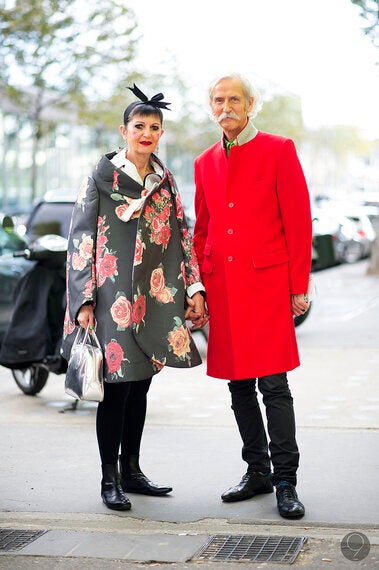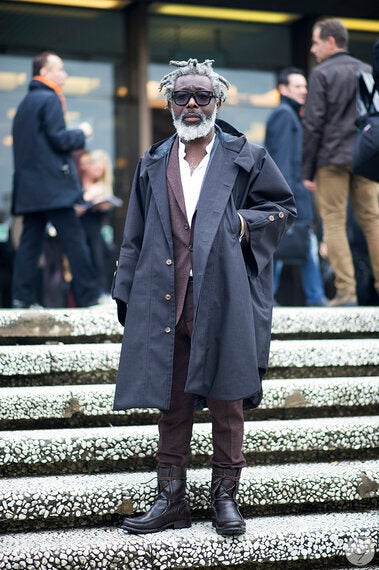 Yohji Yamamoto, men's runway show, spring 2009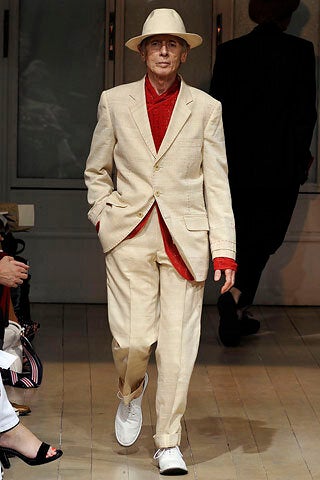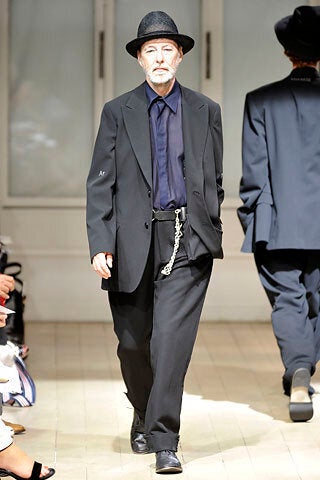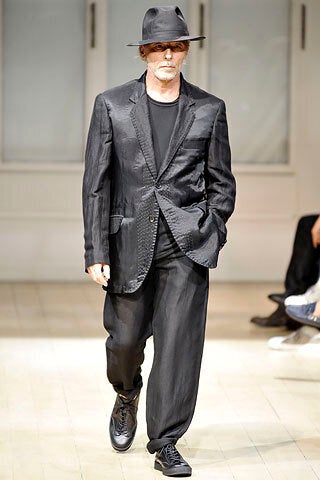 During Madrid Fashion Week, Spanish designer Juan Duyos enlisted senior models to walk the runway for his a/w 2011 collection. As Mr. Duyos states accurately and succinctly, "Beauty does not end at 40 or 50." Fittingly, four lovely ladies in their 60s graced his show.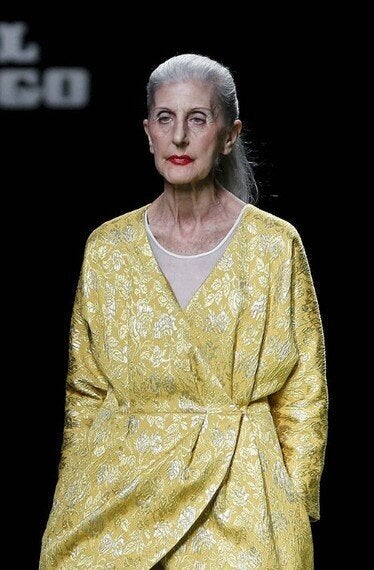 on the runway, Juan Duyos a/w 2011
(image from mainstylelist.com):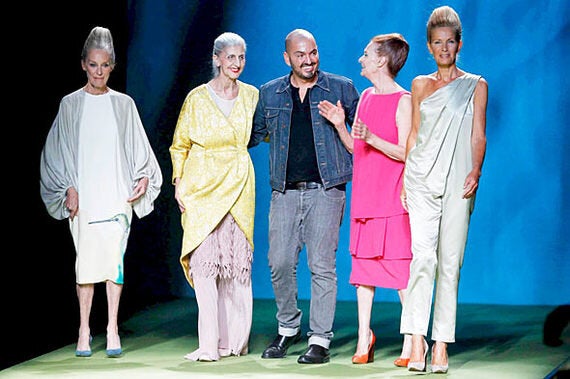 senior models with designer Juan Duyos
Western societal emphasis has held tightly to a perceived allure of youth as ideal. It seemed the recurring mantra was of 'young, young and younger still'. Yet, a quiet and steady shift has materialised as senior beauty has become 'of the moment', extensively displayed by the once narrowly youth obsessed fashion culture.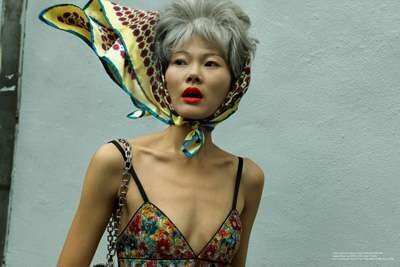 Why have youth in 'grey fashion' ...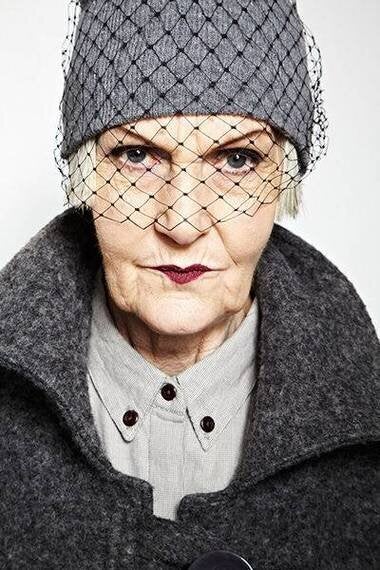 ... when the real deal can rock a look?
Perhaps this senior inclusion is not singular, but part of a comprehensive response to recognising the multiplicity of beauty. Perhaps perceptions of seniors have changed. The so-called twilight years need not signal decline, but rather ignite a spark - as many seniors are vital, productive and integral to the collective dynamism.
The fashion industry is caught up in "a senior moment" ... no longer an instance of memory lapse but here re-defined as a celebration of life well-lived and life well-dressed.