The skirt has been a form of basic wear since ancient times. Only the lion-cloth predates it, establishing the skirt as the second oldest article of clothing in the chronology of apparel.
Grecian garments (womenswear)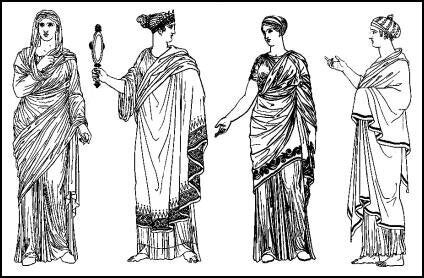 (image from fashion-era.com)
Grecian garments (menswear)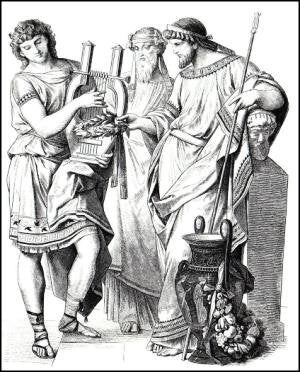 (image from fashion-era.com)
Originally a unisex garment, the skirt evolved as an article of women's clothing. In Euro-centric societies, menswear progressed as trouser-basic: allowing for agile, relatively unrestricted movement. Of simultaneous fashion development, women were increasingly encumbered by floor length skirts of ever augmenting reams of fabric. Further weighing down movability were painful contraptions of under clothing to contour the body as influenced by whatever silhouette was fashion au courant. Mid-19th century fashion witnessed the crinoline-cage for affecting the wide width skirt and later the unnaturally cinched in corseted-waist to create a shape of fuller hips.
Gender-specific dress codes, reinforced the inequalities between the sexes. Societal dictates limited women's mobility in clothing and in the greater context.
Victorian ladies: caged in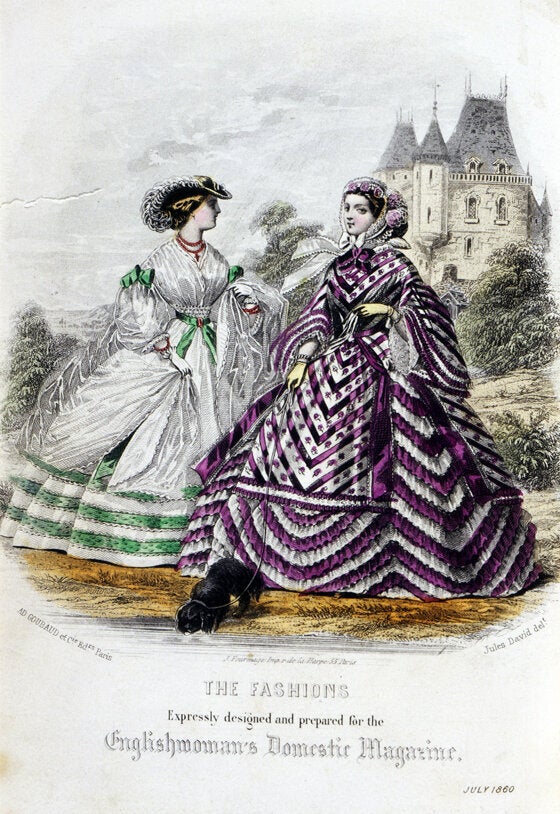 Victorian ladies: corseted and bustled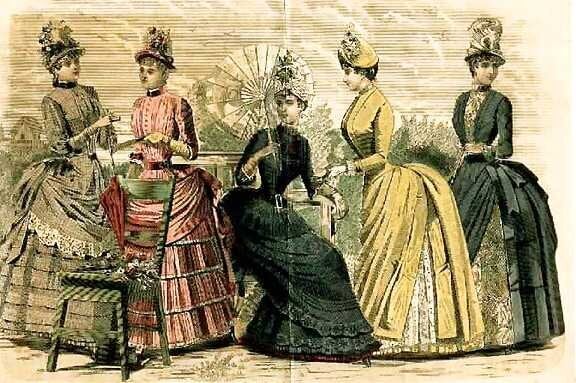 (image from therumpus.net)
For centuries, societal mores defined hem length. As indication of feminine dress modesty, skirts were worn long and the ankles were not to be exposed. Until the 19th century, such was the fashion norm. Yet, by the early 20th century, particularly the years of the first World War, dress aesthetics made a dramatic shift. No longer of voluminous layers of material, skirts were narrower, some falling in gentle folds. Fashion was progressing with the times.
This new sense of fashion modernity seemed accompanied by fashion practicality: dress which was less physically restrictive. Wearing comfortable clothing while being fashionably attired was no longer a contradiction in womenswear.
As a result, dressing in separates emerged as on trend. The skirt as a distinct garment, had made a fashion break-through.

(image from costumes.org)
With the ushering in of the 20th century, a new age of skirt-wear developed. Mirrored by the liberating socio-political forces of the feminist movement, hemlines and body imagery were distinctly transformed.
Suffragettes outside the White House gates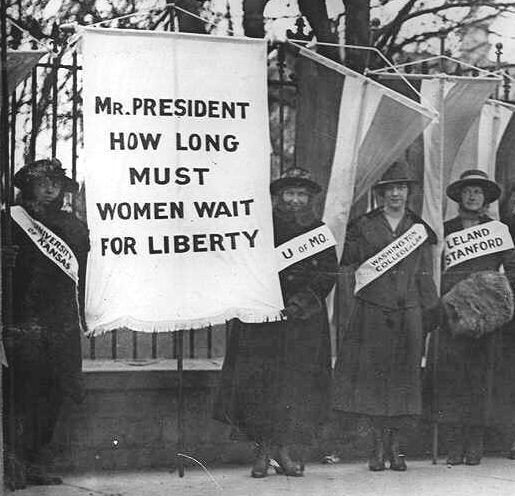 This gradual dress transition generated the ultimate of fashion factors: options.
By the 1920s, flapper fashion was in full swing and ignited a rambunctious dance craze as complement. Skirt lengths had inched upwards and were looser fit. Clothing allowed for heighten freedom of movement.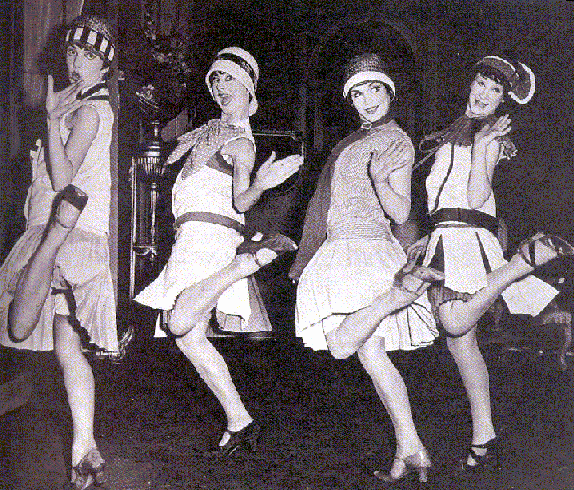 (image from blsciblog.baruch.cuny.edu)
Skirt hemline continued its meteoric ascension, reaching thigh-high proportions.
The '60s iconic mini-skirt and later its barely there mini-me, the micro-mini - were integral to the fashion scene. The end of the decade welcomed the long flowing hippie skirt, which also defined this politically out-spoken generation.
The mini-skirt: a fashion marker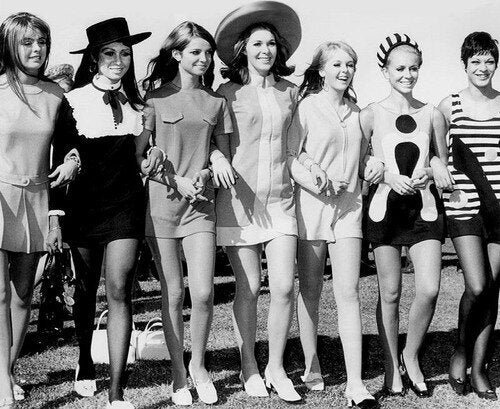 The current fashion trend for autumn/winter 2013, has elevated the skirt to wardrobe statement status. From catwalk to street style: floor length, at knee, A-line, mini, micro, pencil, circle, skater, kilt, form fit, loose, suited, sculptural, asymmetric ... the skirt, in its many guises, is this season's singular piece.
The skirt has hit an historic fashion high note.
(images from stylebistro.com)
Layering: skirt suits over trousers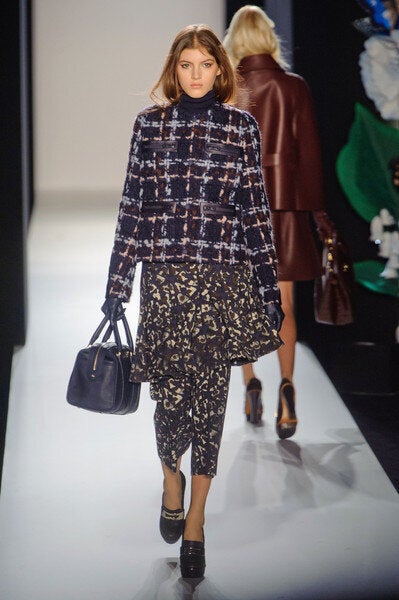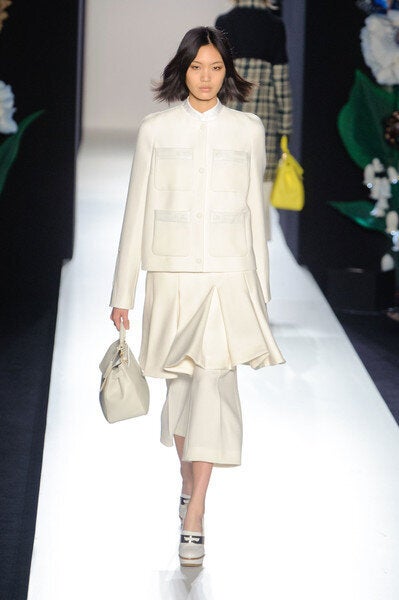 Highland fling: kilt skirt by Moschino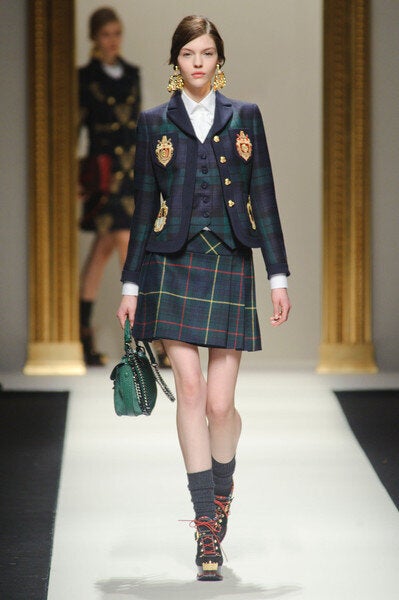 A bit off balance: asymmetric skirt by Kenzo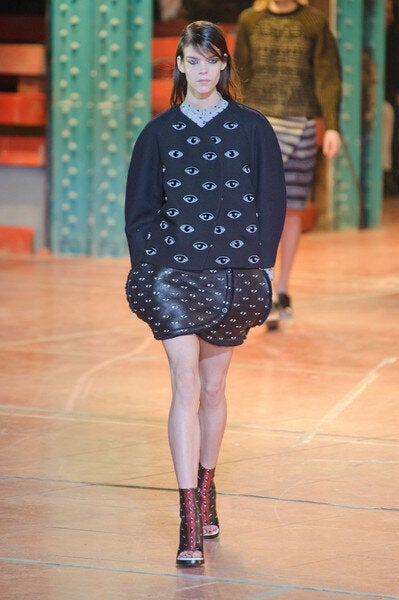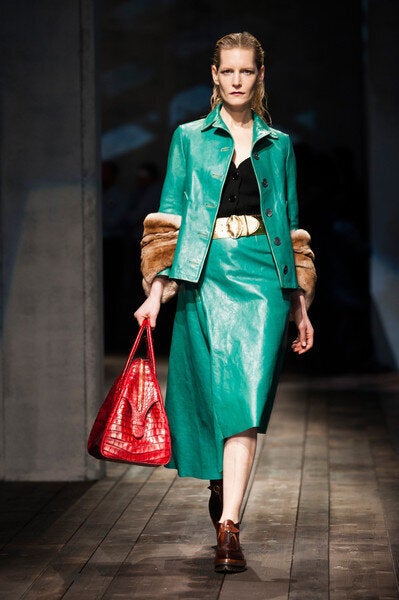 In full swing: circle skirt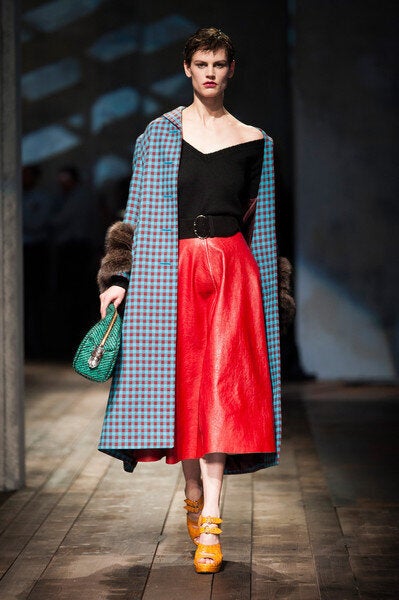 Length ... mini/Attitude ... major: mini skirts by Jeremy Scott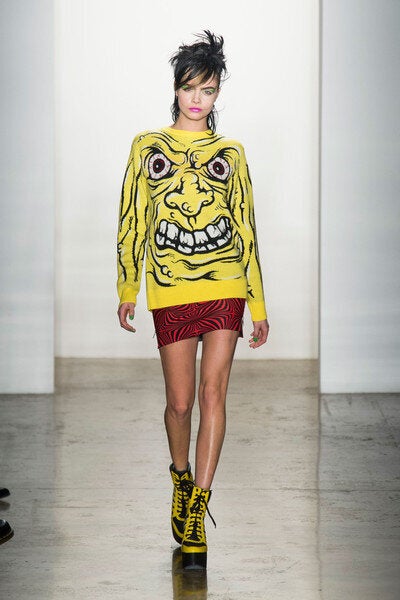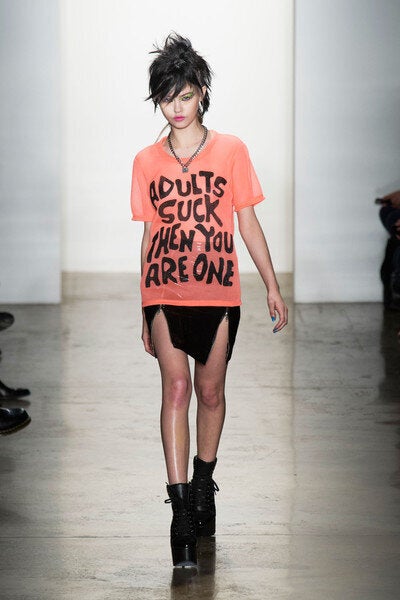 Double layer ... textile top/plastique hem: pencil skirts by Frankie Morello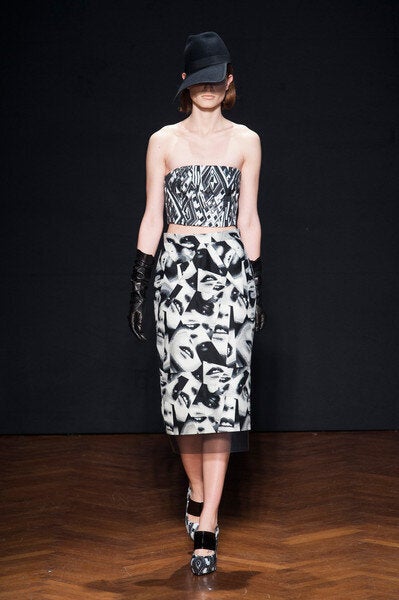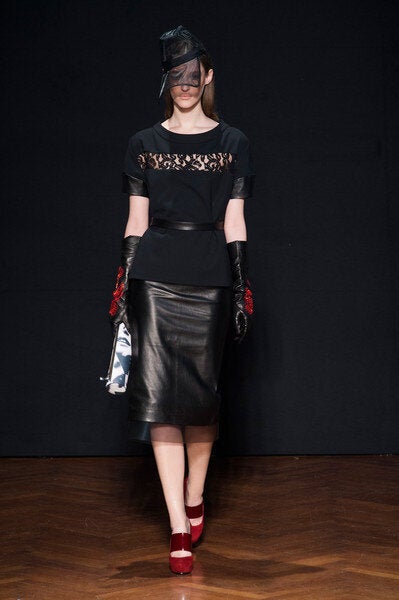 Skirtfest: by Angelo Marani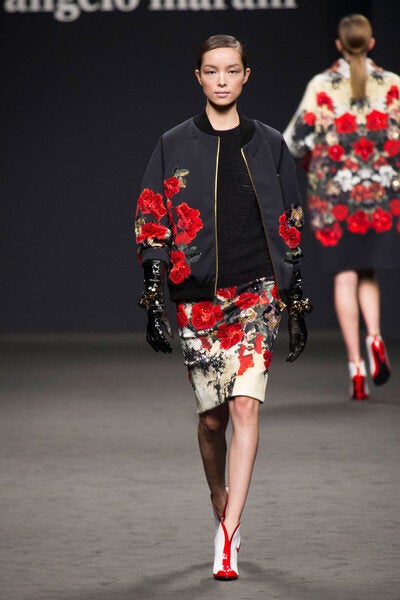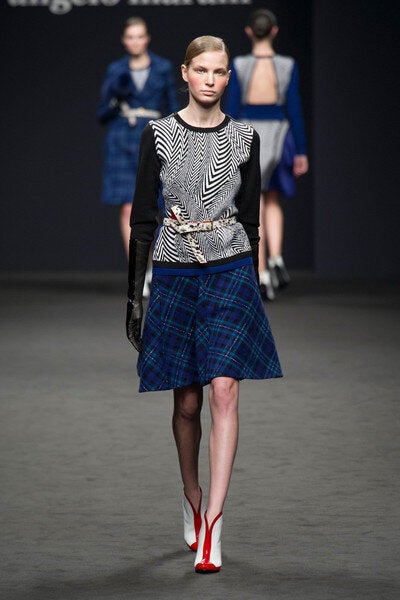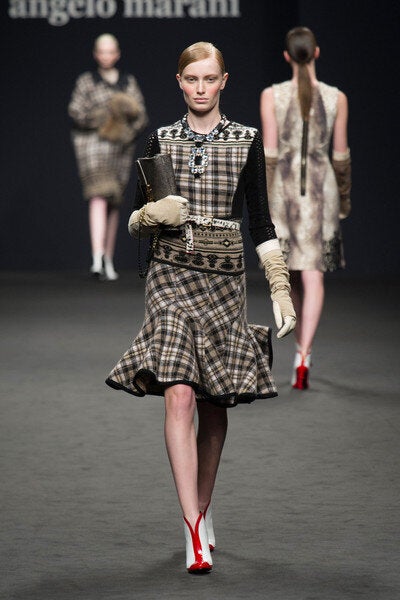 Double skirt sensation: floor length, sheer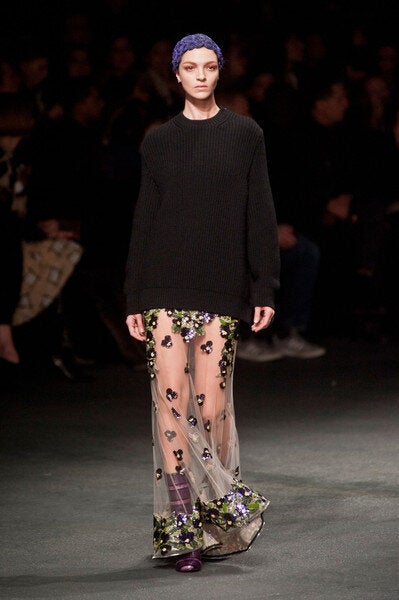 Triple threat: midi, flared, sheer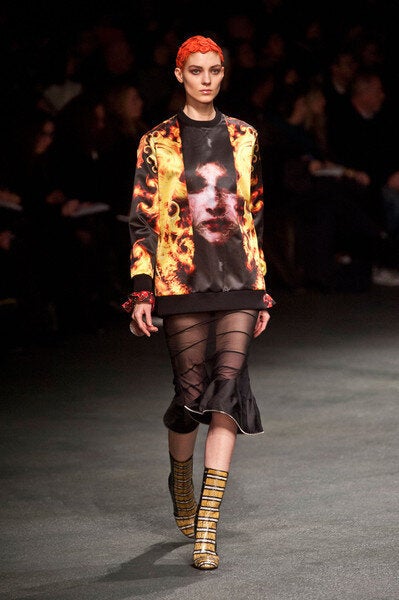 The long and short of it is evident.
From its humble beginnings to present lofty style status, the skirt now reigns supreme. It is a versatile garment, spotlighted as this season's fashion powerhouse player. For autumn/winter 2013, the skirt takes centre stage for repeat performances.
Three Cheers: Asymmetric, Socks and Heels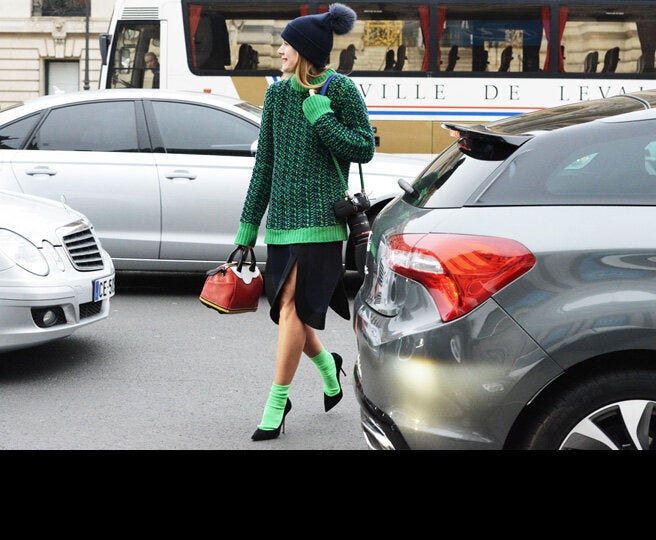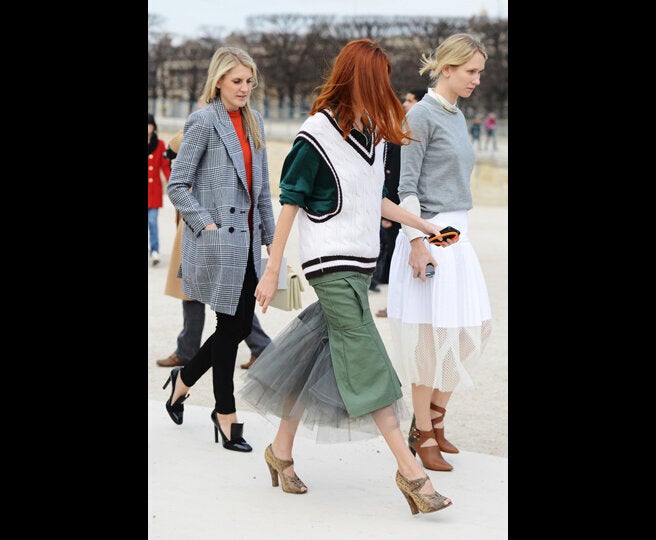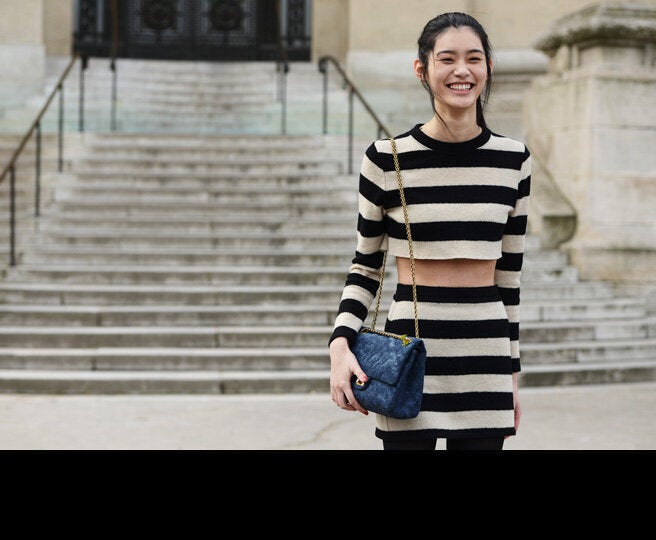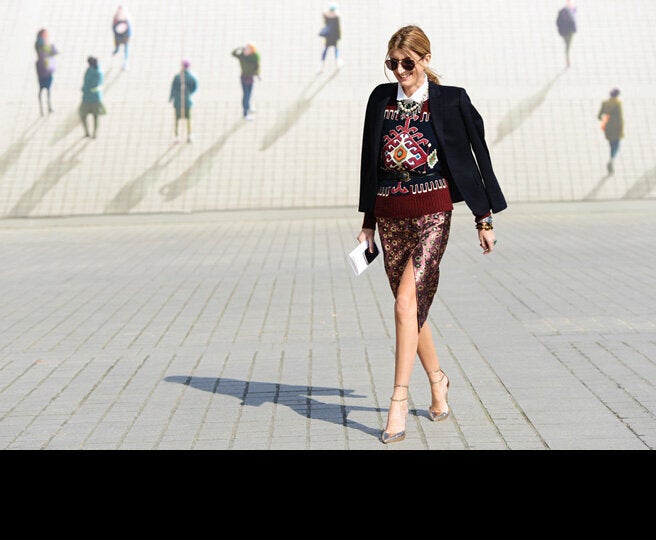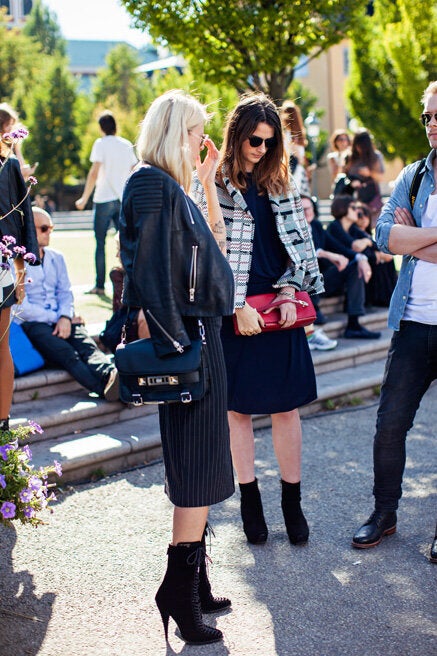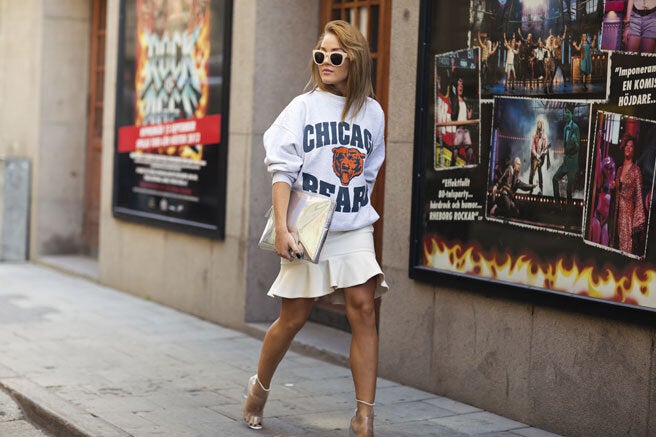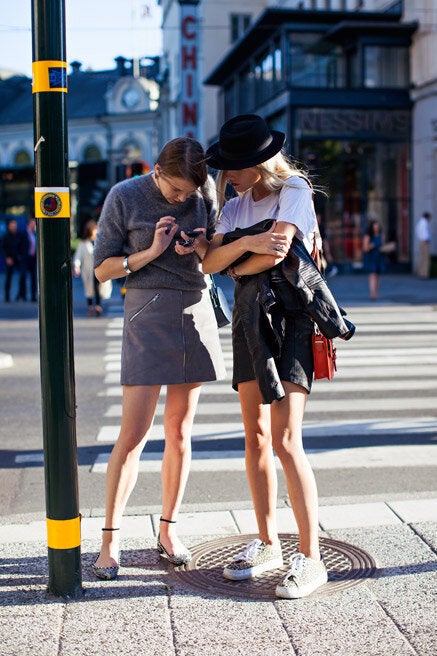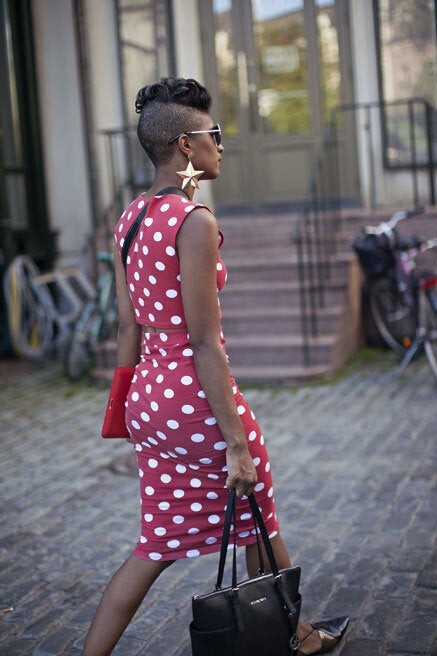 (image from vanityfair.com)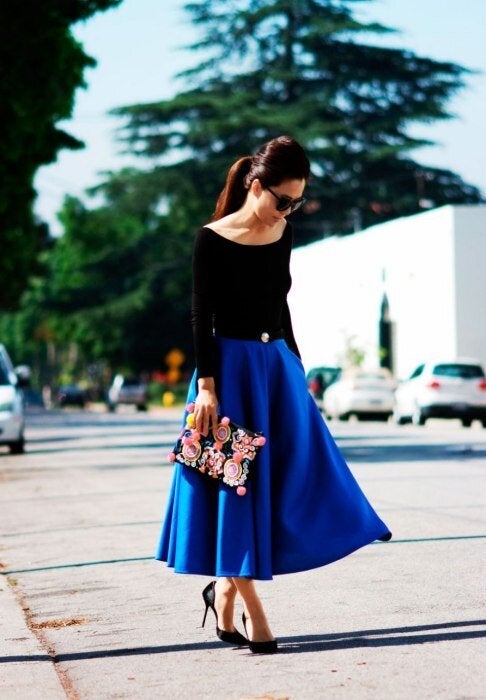 Skirt in Season, autumn 2013 ... make it your own.