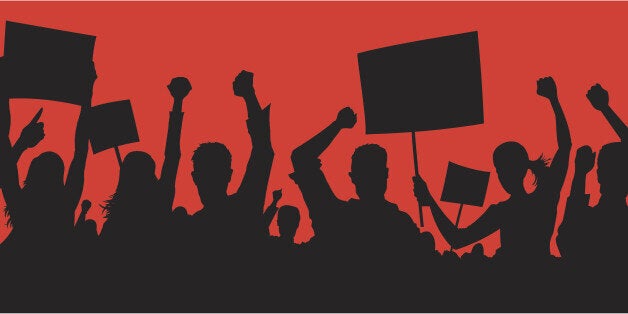 Ten years ago this summer, the first rumblings of thunder were heard of what would become the storm of the great financial crisis of 2007-2008. The first rumble to be heard was of the panic around sub-prime mortgages in the United States. Previously ever increasing house prices started to stall as people's ability to pay their mortgages declined. The Fannie Mae and Freddie Mac lending agencies collapsed, necessitating government bailouts.
The contagion spread to Britain, with the first run on a bank in one hundred and fifty years happening. This was Northern Rock. It was nationalised along with some other building societies and Royal Bank of Scotland and LloydsTSB. Barclays only avoided needing a government bailout due to securing questionable loans from Qatar. The contagion spread into the wider economic system in Britain, with the credit crunch giving way to a financial crash and then a recession and that recession then gave way to an age of austerity in public spending and welfare which we are still living with today.
It is a very sorry tale of redundancies, unpaid overtime, below inflation pay rises and ever more oppressive management techniques. Financial services sector workers are now working longer and harder for less in real terms. Indeed, those left in the sector can be seen as the most unfortunate ones because they are the ones having to pick up the pieces and do more with less. My book analyses these outcomes in terms of flight, fright, fight and falling-in-line.
There has been a massive amount of flight, fright and falling-in-line but sparse evidence of any fight. Hundreds of thousands have left the sector as result of voluntary severance packages. The fear of redundancy is one of the main factors which has resulted in workers experiencing fright. Another is performance management systems whereby individual workers' pay rises are determined by managers' assessments. In this system, under-performance leads to a not so polite invitation to leave the organisation. Some have referred to this as 'being managed out the door'. The result has been a falling-in-line of workers chasing their tails to meet their ever growing number of targets. Ironically, partnership working between unions and management in the sector has survived the financial crash even though the companies have ceased to negotiate with the unions, merely consulting with them now. It's been a difficult situation for the unions - unable or unwilling to mobilise their members, membership has fallen in a self-reinforcing and downward spiral.
So, ten years on, is this just another hard luck story among many hard luck stories in Britain today after the financial crisis of 2007-2008? Arguably, the extent and depth of the crisis in the financial services sector has been greater than that felt in other sectors of the economy. Consequently, the deleterious impact of the crisis upon workers' terms and conditions as well as experience of work has been too.
Only full and proper state regulation of our financial and economic systems can prevent such a calamity from happening again. But it will also need state intervention in employment matters to protect workers' interests and to support the creation of stronger unions to help in doing so.
For a book that unfortunately will be beyond the financial reach of many, consider getting your union branch or public library to order a copy.