Is there ever a time on the Channel 4 reality show, that one of the Sloane Rangers has a hair out of place? Even when their doing yoga, in a hottub or throwing drinks over each other, those Made In Chelsea girls have their locks perfectly coiffed to an inch of their life.
So where is it that these ladies of leisure go to tame their tresses? One of these such establishments is La Durbin Salon, located in Fulham, the women's only vintage-inspired hair home to the likes of Lucy Watson and Ashley James.
And for one afternoon, I got to experience what it's like to be a part of the 'elite' and get a cut, colour and blow dry by Lucy's hairdresser, Chardnay. Now historically speaking I haven't had the best of luck at salons; one time getting half my hair dip-dyed when I wanted sporadic highlights, and the age old mass cutting when you only wanted an inch off your length.
But luckily for me Chardnay made sure I knew exactly what was going on every step of the way, talking me through what I want and then explaining how she would recreate that, or recommend alternative ways to go.
After the consultation, and the offer of a robe, slippers and a glass of bubbly, Chardnay got to mixing the colours and highlighting my hair, and keeping up a good conversation as the dye settled.
And that's when I could have a look around the salon, and see the glamorous inspiration from old Hollywood, with frame photos of screen sirens on the wall, and retro white furniture completing the forties boudoir feel to the salon.
I was pleased to find the seats at the sinks had a massage function so I was in pure comfort while my colour was washed out and conditioned, and they didn't forget to give me a good head massage. I mean you may as well cut your own hair if they're not going to give you a head massage!
Again through the cut, Chardnay made sure I knew what she was doing, where she was taking length off, all so I wouldn't panic that half my hair would be hacked off, and when the final blow dry came, I certainly felt I could walk onto the Made in Chelsea set for some awkward encounters and long silences.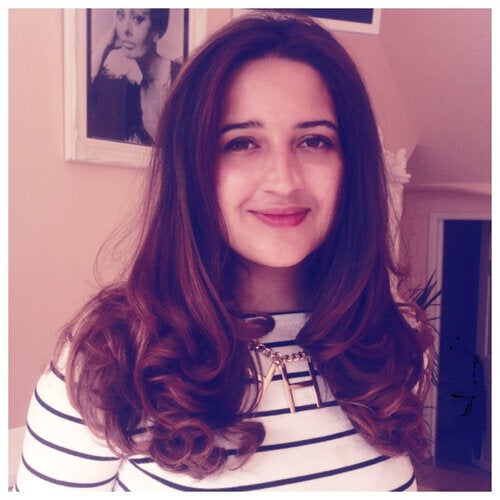 Despite it's upmarket clinetele, La Durbin is a salon that makes everyone feel welcome, and for those who had a few hairdresser nightmares in the past, this place will certainly bring back your confidence in the coiffing business.
Wash, cut and blow drys from £45, full head highlights from £90, see website for more prices
All pictures by Hanna Flint
Related