OK. Writing this review is going to be difficult. I've been sworn to secrecy for the full run of this month's Secret Cinema production so I have to choose my words carefully.
Arriving at an abandoned NHS facility I was handed a Brave New Venture all-in-one suit to put on. Then came decontamination and currency exchange before entering the futuristic world of...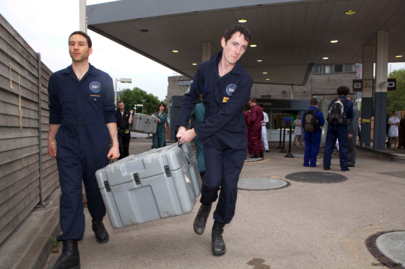 Nope. I'm not telling. But as I manoeuvred round the busy workers (some human... some not so human) readying for launch I felt part of the film experience more than ever before, taking part in missions as the dramatic tension built to the feature presentation.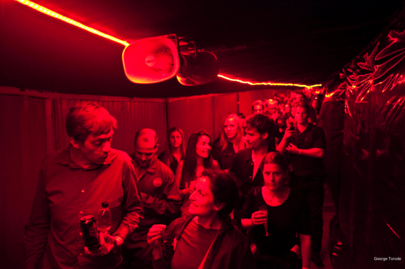 With original props from the film and a maze of a set to work with, I was more than impressed by the orchestration. It's no mean feat to get 900 guest/employees (who are spread out through a spectrum of rooms and levels) together just in time for the final performance before the screening. And I'll be honest, more than one gasp was uttered from this attendee. So for pure production value, this is definitely an experience worth the £36 ticket price.
But this is the first time Secret Cinema have taken on this type of unconventional release, and although it's impressive that they managed to secure such a high profile film - with an endorsement by the director- I can imagine a number of patrons may leave feeling rather cheated by the move away from the 'classics' that made Secret Cinema's name.
Secret Cinema will be running until July 1st. Buy tickets here