There are so many wonderful picture books this summer/autumn, I could have written this feature four times over. But here are twenty of the very best.
A Child of Books by Sam Winston and Oliver Jeffers (Walker, £12.99)
This story about a girl who takes a boy on an adventure to discover the pleasures of reading and sharing books is easily a contender for the most beautiful children's book of the year. The stunning typographical landscapes - comprised of the text of children's classic novels - make this every book-lover's dream book. A truly magical work of art.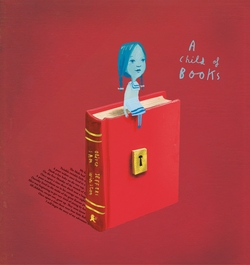 Ada Twist, Scientist by Andrea Beaty and David Roberts (Abrams, £10.99)
The third book by Beaty and Roberts is another gem. Ada Twist is a little girl who asks questions about everything, which drives her parents mad, until they realise she's a scientist in the making. Written in playful rhyming verse, it's joyfully illustrated by the genius of David Roberts.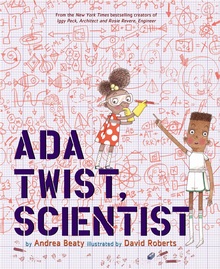 The Storm Whale in Winter by Benji Davies (Simon and Schuster, £6.99)
Author-illustrator Benji Davies (The Storm Whale and Grandad's Island) is fast establishing himself as a leading light in children's picture books. This return to the story of Noi, his dad, and their six cats by the sea is another gem that'll have your little one wanting to sail the seas and befriend their very own baby whale.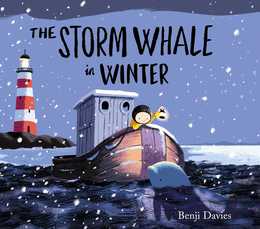 Mango and Bambang: Tiny Tapir Trouble by Polly Faber and Clara Vulliamy (Walker, £8.99)
Aimed at middle-grade readers, the Mango and Bambang books are perfect read-aloud stories for younger children too. Like the first two books in the series, Tiny Tapir Trouble (featuring a very cute but very naughty baby tapir) is charming, funny, beautifully illustrated and has more wisdom about family than most adult fiction. Should rightfully win lots of prizes.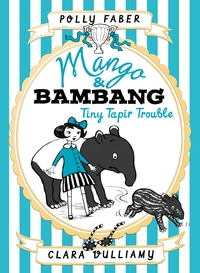 Zog and the Flying Doctors by Julia Donaldson and Axel Scheffler (Scholastic, £12.99)
From Donaldson and Scheffler - the undisputed dream team of children's picture books - comes a sequel to Zog. The dragon and his friends cure many sick animals, but when the King tells Princess Pearl that girls can't be doctors, she has to prove him wrong. Another brilliantly witty and perfectly rhyming Donaldson classic with a feminist twist.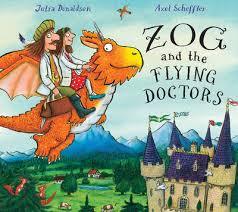 Midnight at the Zoo by Faye Hanson (Templar, £6.99)
Following on from her stunning debut, The Wonder, this is another exquisitely illustrated and sumptuous tale from Hanson as two children find themselves left behind in a magical midnight zoo.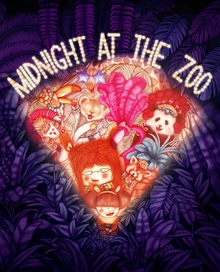 Bee: Nature's Tiny Miracle by Britta Teckentrup (Little Tiger, £10.99)
A gorgeous book about the wonderment of bees and pollination told in simple rhymes and delicately illustrated by the multi-talented Teckentrup.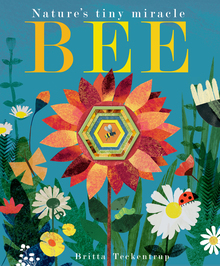 Oi Dog! by Kes Grey, Claire Grey and Jim Field (Hodder, £6.99)
A sequel to the phenomenally successful Oi Frog!, this vibrantly illustrated and brilliantly funny rhyming book will have kids laughing out loud.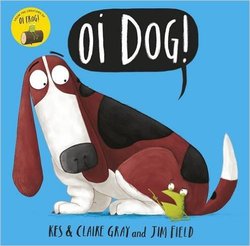 Sleeping Beauty: A Mid-Century Fairy Tale by David Roberts and Lynn Roberts (Pavillion, £12.99)
A fabulously feminist updating of the classic tale, set in the 1950s and strikingly illustrated by uber-talented David Roberts.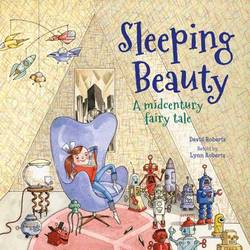 They All Saw a Cat by Brendan Wenzel (Chronicle, £10.99)
Any book that provokes a conversation about perspective with a three-year-old has to be a good thing. This inventive book - in which different animals see a cat, and we view it from each of their perspectives - is both thought-provoking and fun.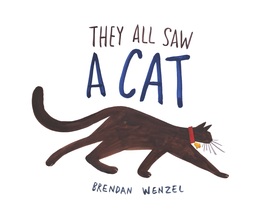 Goodnight Everyone by Chris Haughton (Walker, £12.99)
There's something genuinely magical about the new book from Chris Haughton: reading it before a little person's bedtime makes them very sleepy indeed. Boldly illustrated in a vibrant palette, this might just be every parent - and child's - dream book.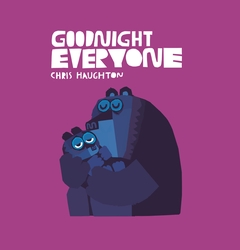 Fred by Mick and Chloe Inkpen (Hodder, £11.99)
A sequel to last year's charming I Will Love You Anyway, this is a poetic tale of a naughty puppy who is learning words but struggles to understand that 'Fred' is his name. Certain to have children in fits of giggles, but also a book with a heart of gold.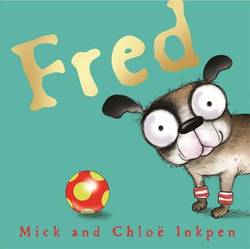 The Koala Who Could by Rachel Bright and Jim Field (Orchard, £11.99)
A charming rhyming tale about a koala averse to change who discovers that taking small risks can lead to big adventures. The Australian landscapes and animals are vividly depicted by the hugely talented Field.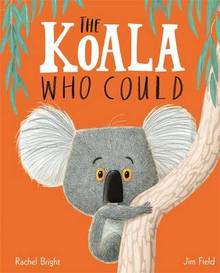 Fantastically Great Women Who Changed The World by Kate Pankhurst (Bloomsbury, £6.99)
This brilliant introduction to some of history's most inspiring women - from Jane Austen and Mary Anning to Emmeline Pankhurst and Rosa Parks - is an absolute must-have for every young person's bookshelf.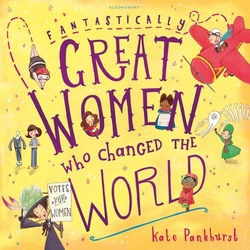 Botanicum by Kathy Willis and Katie Scott (Big Picture Press, £20)
Following on from the beautifully produced Animalium and Historium comes this stunningly illustrated guide to plant life. The perfect gift for anyone from three to ninety-three.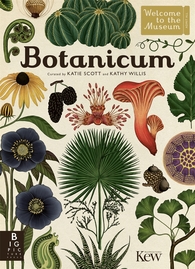 Insect Emporium by Susie Brooks and Dawn Cooper (Red Shed, £12.99)
The perfect book for lovers of beetles, bugs and butterflies, this vibrantly illustrated compendium is a joy both to read and to browse.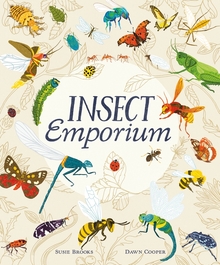 Undercover: One of These Things is Almost Like the Others by Bastien Contraire and Meagan Bennett (Phaidon, £12.95)
There's huge fun to be had in this graphic odd-one-out book: can you spot the umbrella among the ice-creams?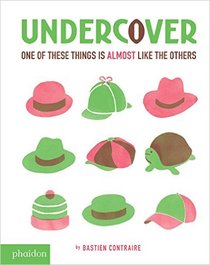 Little People Big Dreams: Amelia Earhart by Isabel Sanchez Vegara and Maria Diamantes / Maya Angelou by Lisbeth Kaiser and Leire Salaberria (Frances Lincoln, £9.99 each)
These brightly illustrated biographies are the perfect introduction to inspiring figures from history. Marie Curie and Agatha Christie are due to be published in the same series next year.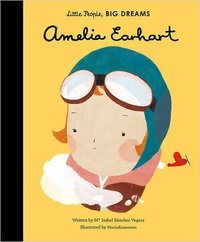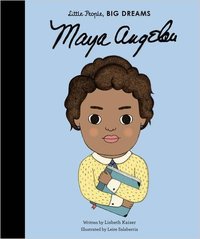 The Curiositree: Natural World by AJ Wood, Mike Jolley and Owen Davey (Wide Eyed, £17.99)
There are dozens of beautiful nature books on the market, but this is stand-out: focussing on how and why animals look, behave and live as they do, it's both information rich and beautifully illustrated. Also check out Atlas of Animal Adventures from the same publisher.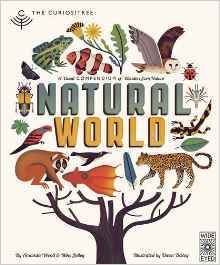 Charles Darwin's Around-the-World Adventure by Jennifer Thermes (Abrams, £11.99)
This brilliant biography of Darwin is perfectly pitched for younger readers: a great round-the-world adventure story that's packed with information and has three year olds discussing evolution.