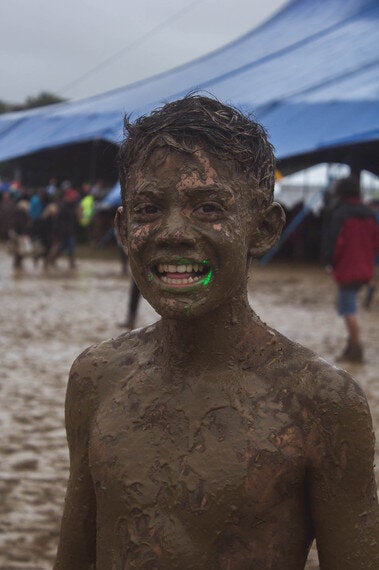 WOMAD 2015 was rather uncharacteristically muddy and wet. It was also full of characteristically brilliant music, from artists both well known and loved and unheard of and obscure, from all over the world. Here are some highlights.
Watching the Mahotella Queens from South Africa, one of whom is in her seventies, reach feats of flexibility and pace with their dancing that my 30 year old body can only dream of.
The irresistible drumming of Ghanain master drummers Kakatsitsi, whom we saw twice and both times fell hopelessly prey to their beats, chants and dances, as did the crowd around us. A hit with the kids too.
Watching our three year old experiment with sound in the wonderful woodland Gamelan in the Arboretum. Like every year the kids programme is expertly curated and spot on for kids of all ages. Case in point- they have a group of between 4-6 people painting faces all weekend. Kid heaven.
The two kids who stripped to their pants and went mud diving on Sunday. Pure joy.
Singing (badly) along with Ibeyi, a French/cuban duo who sing in Yoruba, to whom i'd been introduced by Giles Peterson on 6 Music. They met then surpassed my expectations with flawless blood harmonies and brilliant percussion- but then thats not surprising with the late Buena Vista Social Club Conga player Miguel 'Anga' Diaz as their father.
Sinking into the voices of The Staves, another musical high point for me. Their performance was exquisite, stripped back and delicate; completely beguiling.
My husband, our three year old and I dancing our butts off to The Correspondents who returned to WOMAD this year with live band in tow. It's hard not too; their mash up of drum n bass, jazz, blues and electro is addictive.
The whole crowd at the De La Soul gig belting out the Ring Ring lyrics at the top of their lungs, in the rain and the dark. (Hey, how you doing, sorry you can't get through..." )
Shopping! There is always a huge array of shops selling wares from around the world, many of whom work ethically with co-ops directly. From hand woven baskets to hand dyed tunics and dresses, musical instruments and jewellery, the shopping is second to none, and always a highlight. I always return with lots of gorgeous props for my interior styling work.
Dancing in the (very welcome) sun to Bangra funk band Red Baraat from Brooklyn on Saturday afternoon. It's eclectic mix of punjabi wedding music,jazz and hiphop(amongst other styles!) had crowds of dancing people spilling out of the tent. Another big hit with the grown ups and kids alike.
Whizzing around and up and down on the steam powered 'planes' at the fair ground with my daughter. Carters Steam Fair has been at WOMAD since I first started attending and is always a family favourite.
Huddling under our leaky awning in the rain, a welcome hot cup of tea in hand. The friend who I've been going to WOMAD with since we were 14 next to me, watching our babies play together.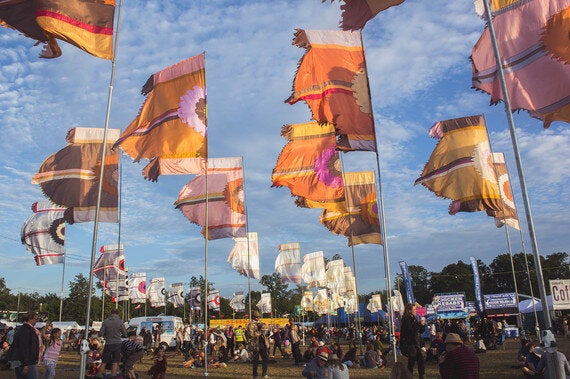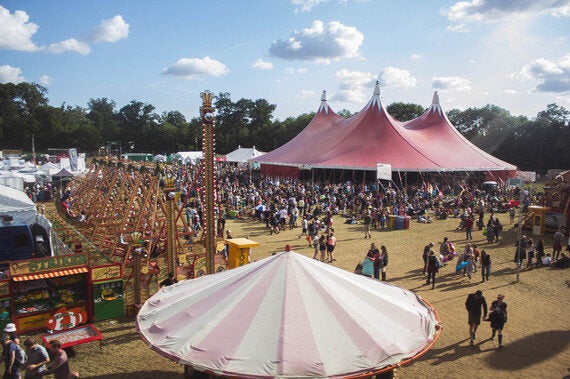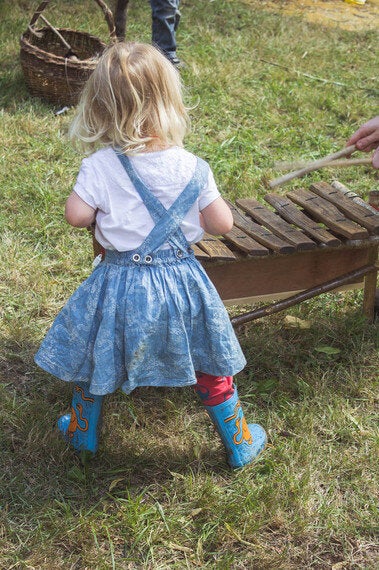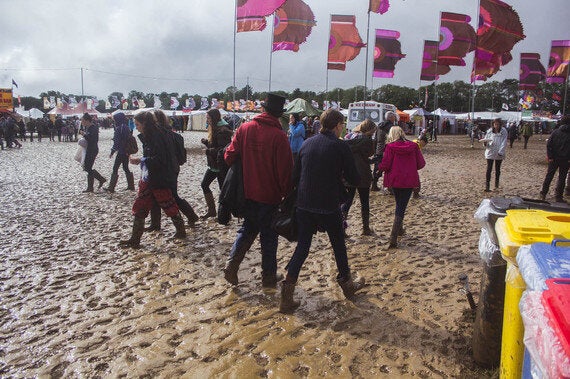 Schlepping around the site with buggies and the like is much harder work in the rain but it was still wonderful. I'd just be lying if i said i wasn't hoping for more sunshine next year...
Were you there? What were your highlights?