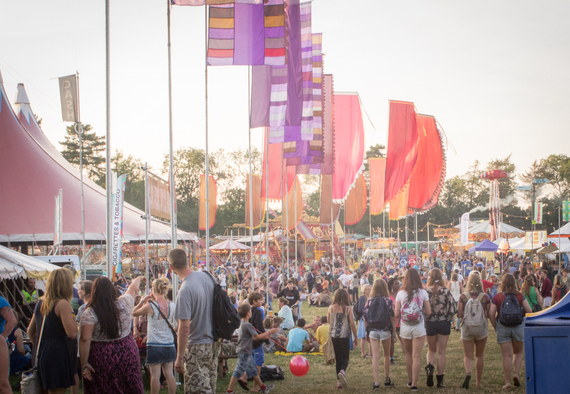 I like to consider myself somewhat of a WOMAD veteran having first witnessed it's hippies and world music and incense and chai as a wide eyed 14 year old. It's changed a lot over the years but it's still my favourite festival. I first took my 2.5 year old Frankie-Rose last year when she was 1.5. This year she was old enough to be able to get involved in the kids activities and really get into the groove (literally) of the music and making. 
Here are five of our highlights 
1)The music is always brilliant, even if you haven't heard of a single act (which is me, most years). Our highlights were Melt Yourself Down, a family car journey favourite that had all three of us dancing around in a sweaty mess. Dhakka Brakha were our eyes-agog-spine-tingling band, Tuung were the soundtrack to some serious post-toddler-bed-time chill vibes. And later on, Congo Natty played some pretty ace jungle/drum n bass/reggae beats to shake our assess too. A different evening saw Ibibio Sound Machine (loved by BBC 6 Music) win over WOMAD with their mix of afroboat, disco and electro (whilst Frankie slept in the buggy!) It was SO good, and now my band of the summer.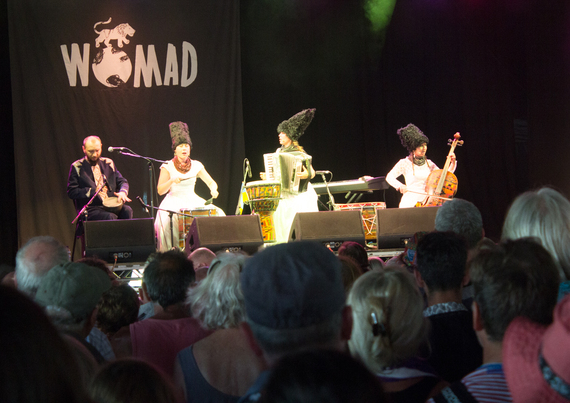 2) The children's carnival on Sunday is always wonderful. Its the colourful culmination of days of work by the children and organisers. Enormous papier mache trees, globes and giant dragon flies with moving iridescent wings paraded their way around the festival site and across all of the main stages, to the sounds of drumming and whistles and singing. It was quite a privilege to be able to be part of it for the first time this year with Frankie Rose, even if she did get bored of it after about 20 minutes (!)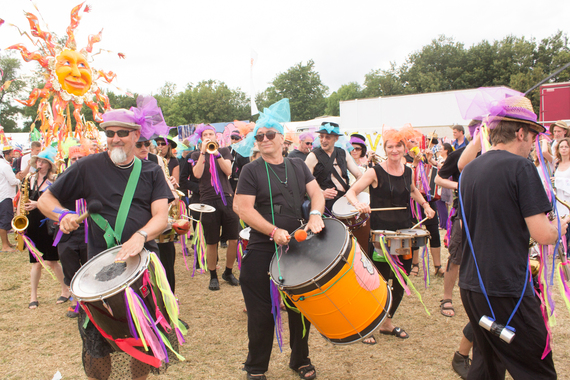 3) WOMAD specialises in world food, and always serves the most delicious real Chai tea in small earthenware cups in tents bedecked in saree's and colourful textiles. The sheeps milk ice-cream is the best i've tasted, and the food from the stall simply saying "Indian Kitchen" served enormous delicious portions of Vegetarian Thali.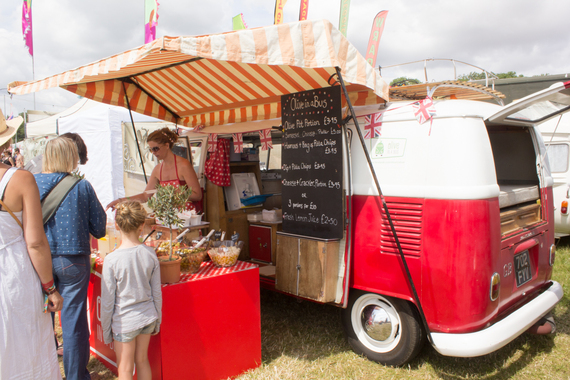 4) As an interiors nut, I always feel an irresistible pull to the homewares stalls. Given its hippy lefty leaning bias, most of the stalls are ethical, support Fair Trade initiatives and work closely with the producers. Stalls err heavily toward African and Indian fabrics, jewellery and homewares and I came home with the most beautiful Anthropologie-esque hand stitched fairly traded bed spread with a tropical fruit print on it. There is also tons of bargainous vintage stalls too: in the past I've bought amazing crochet blankets for 9 quid.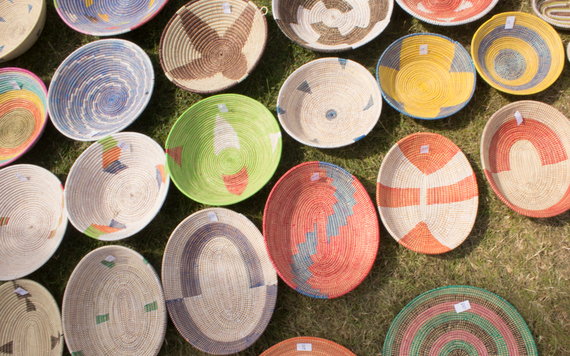 5) The wellbeing area in the Arboertum is always my favourite area to hang out in because it offers shade under the tree's and is full of zen hippy types with broad smiles either receiving or providing relaxing, healing therapies. This is also where weary festival goers come to have a snooze in the shade, or in our case to have a bit of shady space to play with a toddler. One of my favourite WOMAD attributes are its swathes of people either doing group Yoga, sleeping, doing Tai Chi or having a group sing (the latter is something which we joined in with and was brilliant fun) This is also where the smaller music stages and fun kids bits are located, including a wonderful handmade wooden instrument tent that Frankie spent ages in.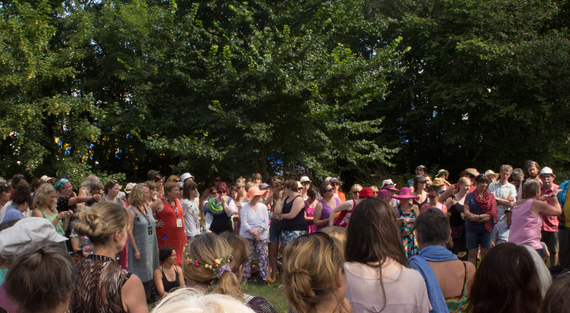 Taking a toddler to WOMAD:
WOMAD is a family festival and as such is set up with kids in mind. They go free and a there is a large area of the festival site dedicated to entertaining them with live music and absolutely tons of creative making opportunities. There is a lost kids area and staff patrolling the site handing out free wristbands to parents to write their number on it and attach it to their kids (although lots of parents just write their numbers down their legs with a biro!)
There is lots of shade on site as well as pretty clean toilets (for a festival) and showers too. And the other families are friendly and helpful, and everyones kids are always playing together. Flippin' lovely. Highly recommended!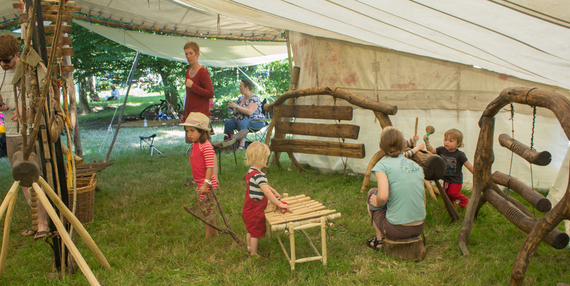 All images: Hannah and Dave Bullivant