This week, the United Nations gave us a sneak preview of a new global agreement to address poverty, inequality and climate change. The so-called "Zero Draft" document is the result of many months of discussions, but there still is a long way to go.
The members of the United Nations are currently - under Irish leadership - negotiating a new global agreement on how best to tackle the most important problems of our time: hunger, inequality, disease, poverty and climate change.
It is not short on ambitious statements, setting goals that 'go beyond traditional development priorities' and that are 'universal' in nature, i.e. apply to all countries in the world. The draft statement is aiming for 'better governed and inclusive societies' and calling on governments 'to end hunger and poverty once and for all' by the year 2030.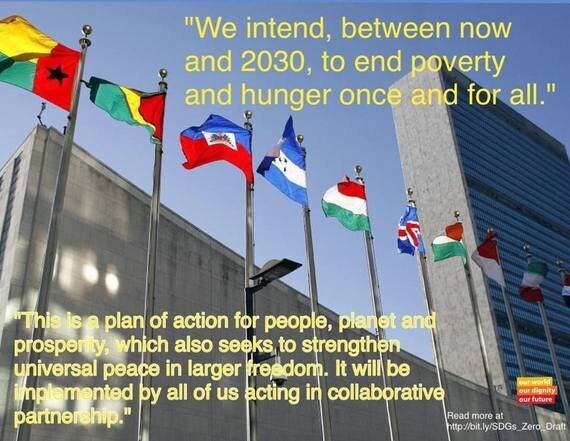 The statement also highlights the 'deep interconnections' between the major global challenges of poverty, inequality, climate change, conflict and humanitarian crises. The 'enormous disparities of opportunity, wealth and power' are highlighted, with pledges that 'nobody will be left behind'. The draft goals include tackling gender inequality and addressing inequality within and between nations.
Great vision, little specificity
The declaration is part of a bigger package being decided this year, made up of 1) a declaration; 2) a set of Sustainable Development Goals (SDGs) and targets; 3) a set of agreements on their "means of implementation" and a global partnership for development (setting out how this new agreement will be financed); and 4) a framework for follow-up and review of implementation. And this means that, while there still is plenty to be negotiated about the text of the Goals, the critical decisions will be about the amount of ambition for the targets, and how to pay for their achievement.
The negotiations are currently focused on 17 goals and 169 targets, and in the coming months an 'Inter-Agency Expert Group (IAEG) on Sustainable Development Goal Indicators' will come up with a set of indicators to monitor progress towards the goals.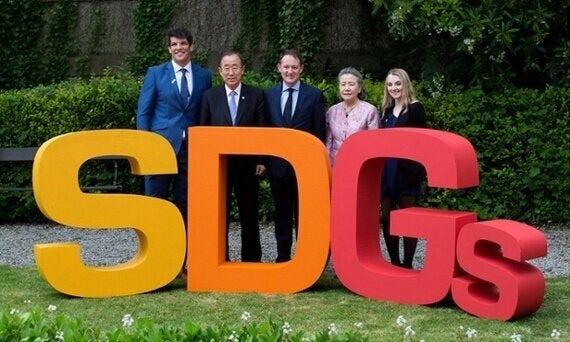 Photo: Donncha O'Callaghan, Evanna Lynch and Minister Séan Sherlock join UN secretary-general Ban Ki-moon and his wife Yoo Soon-taek in Dublin for an SDG photo shoot. Photo: UN