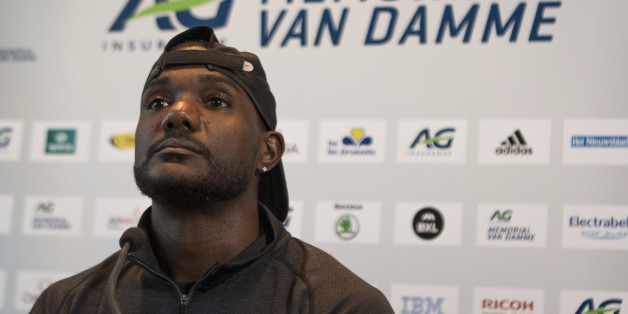 Pupo/CON via Getty Images
Justin Gatlin was booed at the Athletics World Championships, in London last week. He received his gold medal for his 100m victory, among a stadium full of boos and comments from the UK head of athletics: "dopers should be given lifetime bans and shouldn't be allowed compete".
The following few days were full of news stories about "the two times drug cheat" who beat Usain Bolt, in Bolt's final race. This was not the end of the story that everyone wanted, but there are two sides to every story.
On the other side of the story, is a man who was banned in 2001 for taking a medication, which was a treatment for ADD (attention deficit disorder), which he has had since he was 14-years-old.
The United States Anti Doping Agency released a statement following the positive drug test stating, "Justin Gatlin had no intention to cheat, and did NOT cheat". Nonetheless, the International Association for Athletics Federation rules dictate that if you test positive, you have to be banned, regardless of the circumstance, and so he was, and his reputation was permanently tarnished.
Next, he fought through the shame, loss of income, served his time and made an incredible comeback; winning the gold medal in the 100m finals at the 2004 Olympic Games. The past was behind him, and he silenced his doubters. He was cheered for when he received his gold medal. Wrong had been put right.
Until, 2006, another positive test, this time for testosterone, a drug which is hard to justify. Gatlin was tested 34 times before and after that event, and the other tests were negative, Gatlin pointed to sabotage by a disgruntled massage therapist in his team. It didn't matter, the positive test resulted in an eight-year ban, effectively a lifetime ban, and the label of a two-time drug cheat.
Knocked down a second time, he could have retired a multiple World and Olympic Champion; an accomplishment most athletes would be proud of, but he did not. He wanted to clear his name, prove he had achieved it drug-free and so over the next four years, he visited schools to talk to youngsters, about drugs, he cooperated with anti-doping agencies and worked as an undercover agent for them, and did whatever else was needed to get his ban reduced. Four years later, he was allowed to compete again, still a substantial amount of time when you consider the peak performance age for a 100m sprinter is 25-years-old. In a sport like sprinting four years can be a lifetime.
Fast forward to 2017, Gatlin he had served his time, and wanted to prove himself against one of greatest sprinters of all time, someone whom he had lost to in the past: Usain Bolt.
The rest of the story is well known; he beat Bolt and received criticism from attendees, the media, and high profile athletes.
Gatlin story could have been one of coming back against all the odds and beating the favorite, at 35-years-old, unheard of in that event.
His moment on the podium could have been the moment which made all of the challenges worthwhile. Instead, he will be remembered by most, as the two-time drug cheat, who beat Bolt and was booed.
Let's not forget, he's human like the rest of us, there are two sides to every story and we've moved on from being spectators at gladiator games in ancient Rome.
Harbir Singh
http:www.barefootdoctors.co.uk