Stepping into Grand Fiesta Americana Coral Beach, Cancun was like stepping into a scene of an old romantic movie. Huge vases of flowers gave a still focus to the gentle flow of hotel life and the grand stained-glass ceiling gave the grand lobby a warm and magical glow. Check-in service was carried out by beautifully neat and classically outfitted receptionists. The children received passports to the Coral Kidz Club and with a wink they were advised that there were a few stamps to exchange for treats dotted around the hotel. Our luggage was rolled to our oceanview suite on an old-fashioned bellman suitcase cart. Inside the suite, we passed the twin beds to step down into the sunken lounge and out onto the balcony. The view was as perfect as it could be. In the embrace of the hotel building below, was a curvy, stretching pool with fountains and bridges, palapas and waterfalls. Beyond that was the secluded powder-sand beach, carpeting the way to the gentle and irresistible turquoise sea which teased you with a platform to swim out to, guarded by the figure of the reliable lighthouse. Beyond that the horizon view of Isla Mujeres seduced you into wanting to walk along the jetty and board the ferry to the island.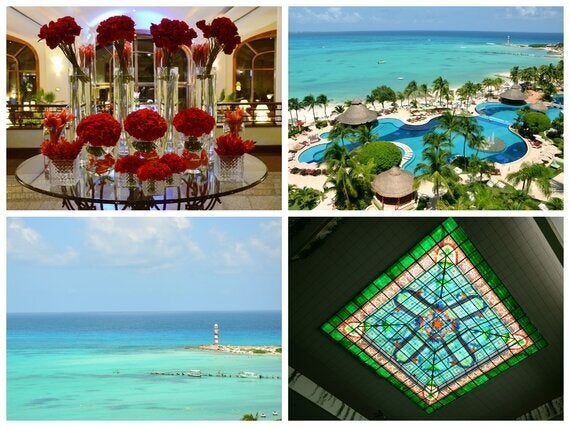 After an hour or three enjoying the sea and huge-and-fabulous pool, which kept us giggling with in its numerous sections, a couple of other kids jumped in with vibrant face-paint masks. "Where had these kids suddenly appeared from?", asked one of my boys. "The kids club," I guessed. We were soon to be walking from pool to clubhouse, and what a pad it is! Room after room, after room, after room, of the most fabulous human-designed play area I have seen in a long time, perhaps ever. On sight my imagination was running wild; on sight my kids were running off to explore. Gentle and uncluttered spaces provided stages for kids to create their own games. Oh, and not to forget the actual stage on which to perform your piece, if you so choose to do so. The craft room, with submarine-style portals looking out to the Caribbean sea and the jetty where Isla Mujeres ferries come in to carry off the excited passengers, is sunlight and material rich. And more spaces are currently being constructed for even more fun filled hours.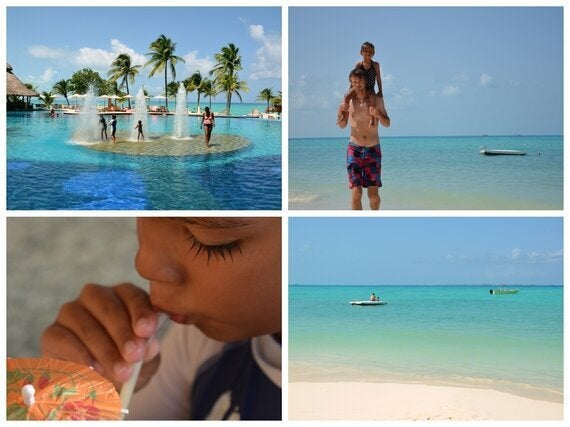 With registration questions that asked if screen time was permitted or whether sweets could be shared (things we avoid wherever we can), I was impressed and felt confident in the quality of care that my children would be receiving. My twin boys (aged 6) and three-year-old girl are not used to childminders of drop-off clubs, but they were eager to bid us a hurried 'bye' so that they could get on with the important job of playing. Adios Mama!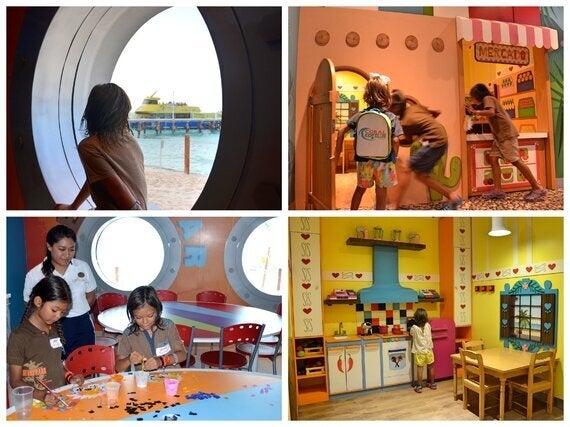 With hubby's birthday approaching, and being where we were, we immediately commenced with celebrations. An hour passed quickly and we couldn't help but feel guilty, housing away our kids whilst we basked in the sun and surf, so off we went to retrieve our offspring to have them splash about by our side. A Coral Kidz Club team member fetched our trio and we instantly felt worried at their grumpy faces. What happened...? We had interrupted their fun! With a "oh-okay-then", they spun around and continued with whatever it was that was keeping them happily engaged.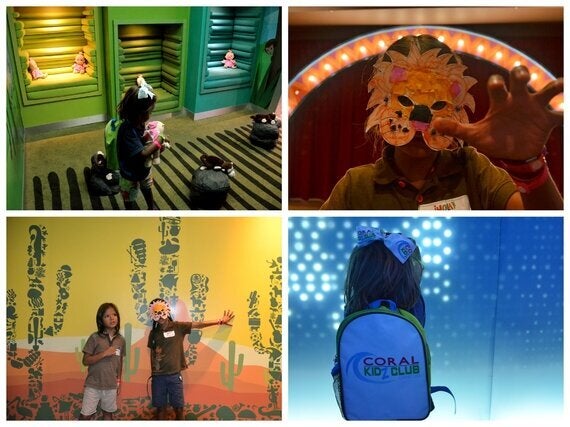 And so continued our days at Grand Fiesta Americana Coral Beach, with the kids running down to the club after breakfast, and us parents doing whatever it was that kept us happily engaged, which included a visit to Gem Spa for me. The hydrotherapy circuit at the spa was sensational, skipping through various temperatures and textures, vapour to clay rub, sauna to crushed-ice scrub, pebble channels to chilled plunge pools. I almost felt like I had entered a spaceship since the gentle ambience of the stylish two-floor centre was so utterly relaxing, giving me a sense that I had left our planet; or skipped a century into the future (via the spaceship, of course!). Note: I am talking as a mother of three young children who is not used to having time for herself. The massage which followed was beautifully soothing, and I was encouraged to enjoy the delightful daze for as long as I desired with a dessert of tea and cookies placed beside me.
Writing this account has me wanting to return, as life is nothing but grand at Coral Beach, Cancun.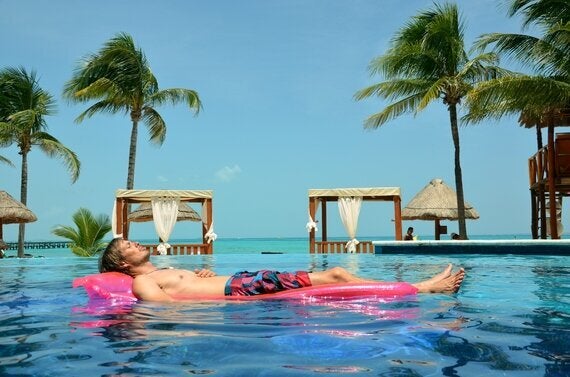 Please visit coralbeachcancunresort.com for more details.