Andee picked us up from Belize International airport and our 90 minute drive to San Ignacio in Western Belize commenced. We couldn't have wished for a more engaging and informative person to chat and joke with whilst gaining an insight to the new country that we had just entered. Later we discovered that Andee's wonderfully dry sense of humour was very typical of Belizeans and all our exchanges (to date) have brought on many, many smiles. We rolled by the marshy landscape and brightly painted houses on stilts towards the Cayo district, and were soon on higher ground at Ka'ana Resort, which for the second year running has won the 'World Travel Awards' accolade of 'Mexico & Central America's Leading Boutique Resort'.
A champagne reception upon arrival, and a walk past the 2000-bottle wine cellar (the only cellar of this size in Belize) are hints as to why this luxury resort is a winner with its guests. However, the shine at this resort is its staff members, as they beam Caribbean hospitality with a wonderful sunshine-lilt in their accents. A legacy of being a former British colony, Belize is the only country in Central America with English as its official language, but much of the population speak at least Spanish too. This is the most multicultural of the countries in this region as well as being beautifully diverse in many other respects too.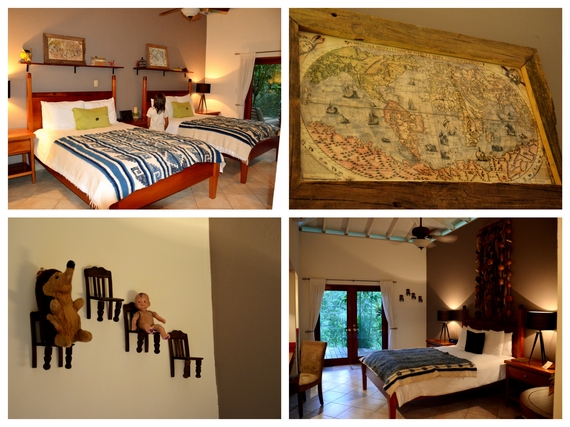 Diane led us down a tropically verdant pathway to our Casita Suites, which combine a definite contemporary feel with Belize's colonial heritage as well as its rich indigenous artisan crafts. Old maps partnered up with an Instamatic, a pile of National Geographics topped off with a well read copy of Ian Fleming's 'From Russia with Love', and a pair of Mayan wooden animals were up on the shelf above the bed. The french doors led to a veranda overlooking the lush jungle, reminding us, just as the collection on the bookshelf does, that there are adventures to be had.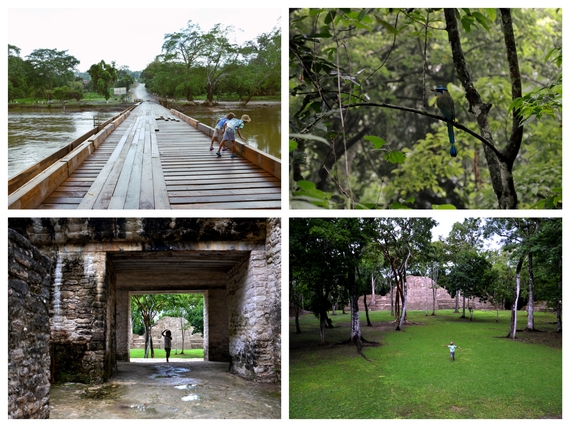 With three young children who love exploring Mayan ruins, we independently visited San Ignacio town's own pyramids, Cahal Pech (re-discovered in 1950). Being low season, and one of the minor tourist attractions of the area, we were alone in the tree-filled archaeological site. Well, except for the wonderful wildlife that surrounded us, including the exquisite mot-mot bird that flew beside us. It was a soul-fuelling sensation to wind our way through the ruins and then play in the open plazas, or sit and study the trees and birdlife. When we returned to Ka'ana a warm welcome home was coupled with details of the next adventure. Our names thoughtfully printed out on the checklist added to the excitement and the feeling that the adventure was ours alone.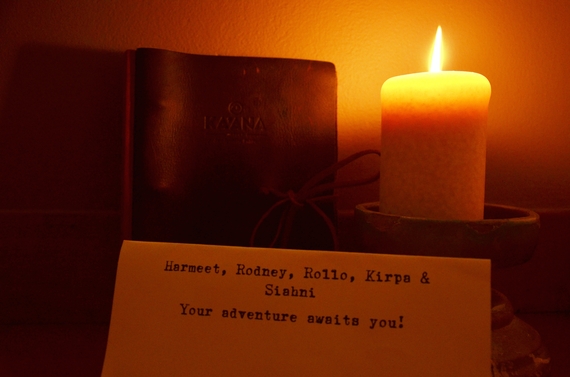 Turndown service had left a 'Nighty-Night' treat, of a mini lemon meringue pie and a lemon related joke. The perfect way to end the day.
Waking up gently with the graceful morning light, we took the path, wearing our adventuring boots, to the restaurant and feasted on a hearty Belizean breakfast of fry jacks and trimmings (the trimmings included our waiter, Amin's, cute humour). The best start to what would be an action packed day. The vegetables we ate were harvested from the resort's organic garden (where the kids loved marching around to spot the growing aubergines).
After breakfast, Brandon, our Ka'ana guide to our Xunantunich Mayan Ruin adventure, was waiting at reception. He drove us down the small stretch to the Mopan river, where we boarded a hand-crank chain ferry. The kids being kids and the Belizeans being wonderful, my trio soon had their small hands on the crank and were putting in the work to ferry us across the river. A second very short drive from the other side of the Mopan river and we were at the site.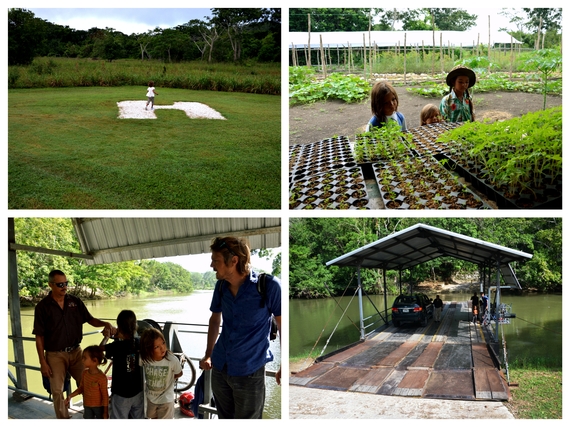 Brandon took his time and led us from ruin to ruin within Xunantunich. He was enthusiastic, very knowledgeable and great with the kids (as was every member of the Ka'ana team). We had a great time in his company, and realised that taking a good guide really adds to the value of your experience. Once our tour ended, Brandon kindly drove us into San Ignacio where we devoured another staple of Belize cuisine; rice and beans with fried chicken. We were tipped off that Annie's, a small hole-in-the-wall eatery, offered the best Belizean food in town. A simple dish that was so good we returned for more the next day!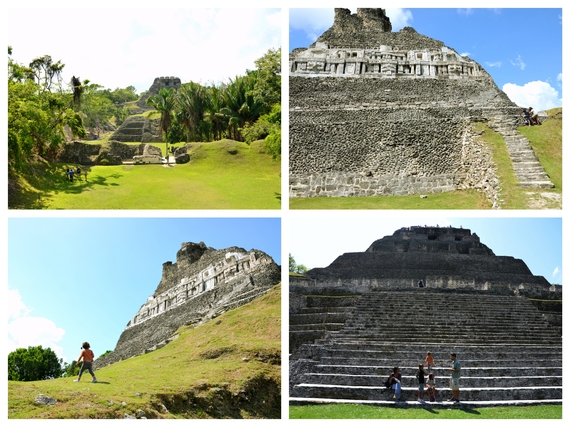 We filled our days in the Cayo district with incredible adventures (there are so many to be had in this amazing region), scrumptious food (in Ka'ana and in San Ignacio town), and in the company of beautiful Belizeans (again, in Ka'ana and in San Ignacio town).
Our stay ended with the children planting a litchi tree on the Ka'ana property, supervised by Mr Charles, who had spent a lot of time with the kids the previous day, assisting them in harvesting crops and collecting eggs from the chicken coup. As the roots were covered with rich soil Mr Charles said he would miss the children's helping hands, and we all made a wish that one day we'd be returning to eat the fruit from that young litchi tree.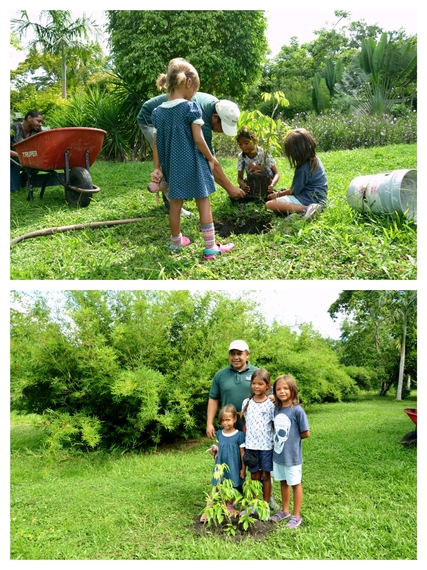 Please visit kaanabelize.com for more details.