Living well with your neighbours is like riding a bike, the most difficult part is making a start, after that the momentum does the hard work for you. I can tell you that although I have paraphrased a German ambassador, this has been true for me and my friends.
Today that momentum creates something special. This UK National Interfaith Week, my friends and I on the ParliaMentors Alumni Committee are running the second youth-led Interfaith Summit together with 3FF. I can hear you cringing already, seriously? Yes, seriously! Ten young leaders across the UK spent the last year organising a summit to bring people from different backgrounds together, under one roof, to educate one another. It's simple but effective.
The concept behind the summit is all about changing the narrative around interfaith dialogue by building dialogue alongside social action. It's about bringing young leaders from different faiths and backgrounds together to learn and understand each other in a different way. One that inspires them to go off and make meaningful change in society. For some attending, it's the first time they have ever spoken to someone from a different faith but for others it's the chance to experience something quite unique.
I can hear you thinking already, why bother? Well, for one thing, the tensions and divisions that have surfaced since the Brexit vote and the US presidential election show that the need for events like the Summit that bring people together is greater than ever. And, in order for society to keep flourishing it must be able to nurture the talent from everyone, even if they have a different background and believe in something different - our diversity and unity is our strength!
That's why this year, the summit comes with longer sessions, more partners, more discussion and more music because it's that space where friendships are formed, stereotypes are broken and understanding is nurtured. The summit will include conversations on life after Brexit, responses to the refugee crisis and something that is often ignored, mental health. All of this will be supported by something quite innovative, a workshop on building peace and dialogue through food. And there's an array of speakers, NGOs and young leaders taking questions.
We hope to inspire people to take their new connections and insights from the Summit and join us in building a broad movement for unity across our different communities. That's something our society needs more of right now.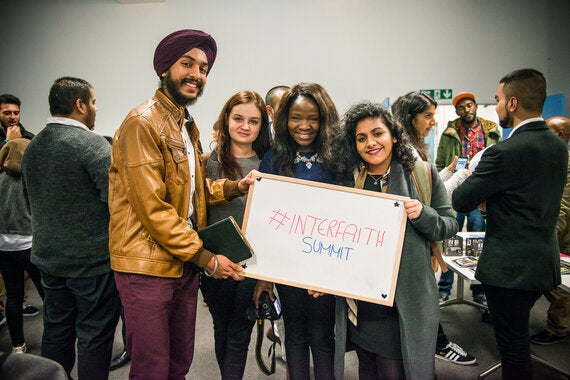 Related