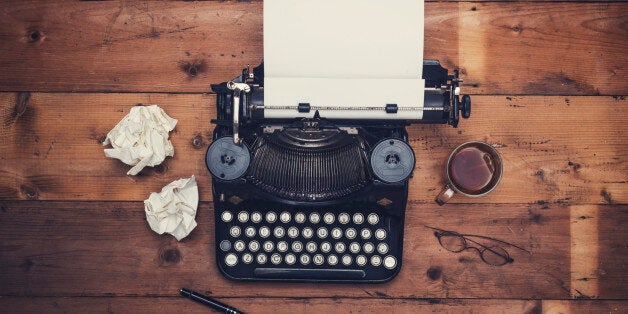 Writing your first novel is simultaneously thrilling and terrifying, and sharing your work with someone can give even the calmest writer awaiting feedback sweaty palms and the odd panic attack in Cafè Nero. So I asked the advice of five authors who have successfully nursed their novel through first drafts and feedback all the way to publication and the bowing shelves of bookshops far and wide.
From husbands, girlfriends, mothers and friends, the first draft needs to be placed in caring hands that won't rip the heart out of an early incarnation. For Last Night in Montreal, Emily St. John Mandel's debut novel, her husband was its first reader. 'The first draft was about a hundred pages longer than the version that was ultimately published.' Mandel explains, 'He thought it would be a better book if it were generally tighter and more streamlined, and he was absolutely right.' Alternatively, Kirsty Logan, author of recent debut The Gracekeepers, read her first draft aloud to her girlfriend. 'It was really valuable, as I could hear where the sentences were clunky or repetitive.'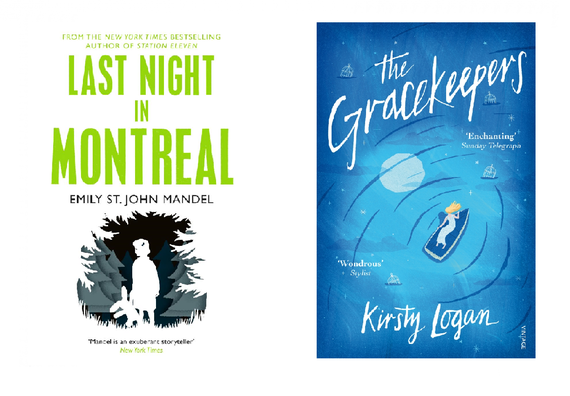 The overwhelming consensus is that you should never show your work until you have a full draft. 'That way, you've sat down with the idea and wrestled with it,' says Tashan Mehta, author of forthcoming novel, The Liar's Weave. 'You've placed as much of yourself as possible into the style, the words, the structure and the characters, then beta readers can function as they must: come in and say, hey, this doesn't work.' Mandel agrees: 'It's more useful to me to get feedback on work that's as polished as possible.' She often writes five to six drafts before she shows it to anyone. Robyn Travis, author of Mama Can't Raise No Man, thinks it's impossible to get detailed feedback 'unless the writer gives the whole picture', he explains, 'I always keep this in mind when showing people something at a stage when it is incomplete.'
Writing courses, nosy friends and eager family members who don't quite understand: it is not uncommon for writers to regret sharing their work. 'It is tempting to always hope for praise and approval, and when that's not forthcoming, to regret having shared it,' says Sarah Perry. 'But over the years you learn what can be discarded, and what can be taken on board - and you cannot learn that without sharing your work.'
Logan was given some destructive feedback by one of her fellow students on her writing masters course. 'It took me years to shake that off.' This is not an uncommon scenario as it is often compulsory on such courses to share work at an early stage. Similarly, Perry advises writers at the beginning of their career to be cautious with whom they share their work. 'Never share work with anyone who will try and turn you, or your work, into something which doesn't have integrity - which is suited to their own tastes, rather than making the work the best it can be.' When writing The Essex Serpent, Perry didn't show early drafts to anyone, 'I need to be left alone for as long as possible to make errors, and amend them, where I can.'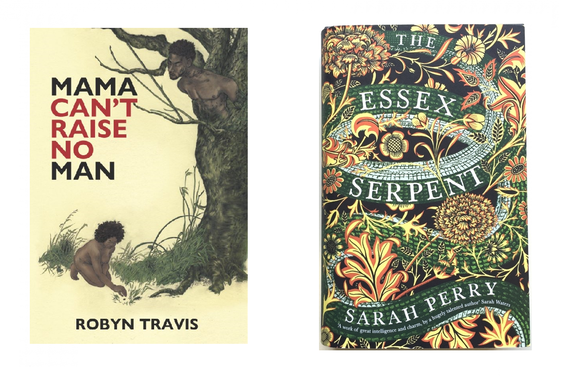 'When someone says you've put in too much detail, and another says, you've put in too little detail, what they're both saying is that the book doesn't have the right details,' says Mehta. 'Once you see that, it becomes easier to follow the path they're laying out.' This type of constructive feedback is exactly what authors long for - someone willing to take the time to give you their honest thoughts. 'There's no better feeling for an author than hearing what people truly think of their work,' Travis explains. 'I'd prefer someone to read my book and give an opinion I don't agree with, than them read it and be left feeling indifferent.' Once the book is published, feedback comes in from all sides; journalists, acquaintances, twitter followers. Mandel doesn't read the reviews of her novels, 'By the time the book's published, it's really too late for any feedback to be useful.'
Their advice is unanimous: live with your novel for as long as possible, don't rush the process, and above all choose those first readers wisely.
Related