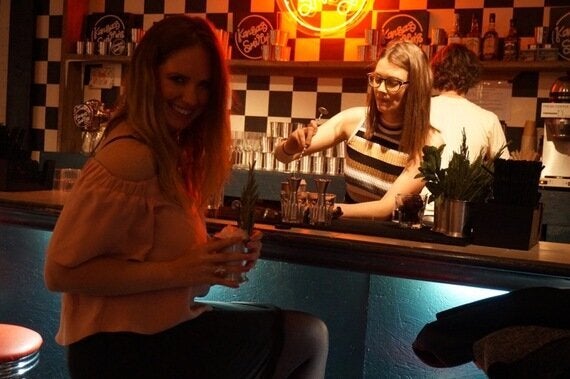 The two things you'll miss as a traveller/expat are - family and food. And while you'll meet amazing people and expand your palette, sometimes you just want the tastes and sounds of home. Although I spent the first 22 years of my life 1,000 miles away from New Orleans as a Midwesterner, now that I'm in Edinburgh, I miss being able to easily find mixed cajun spice and roulade sauce in supermarkets to give a kick to a meal. So when I heard that there was a pop up jazz and julep bar with American food up from London, my interest was piqued. Were the juleps going to be sweet and sassy enough? The food going to be spicy enough?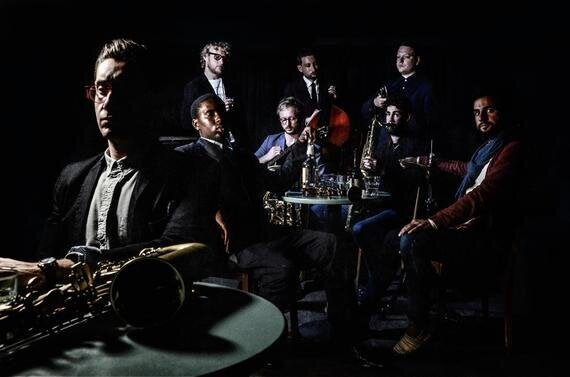 Kansas Smitty's can normally be found in Hackney but has made a special Fringe appearance this month at the ex-industrial Biscuit Factory in Edinburgh's northern neighbourhood - Leith. The eclectic 8 piece jazz band plays gritty jazz sounds influenced from New York, New Orleans, Paris and Havana. They're back in the Hackney headquarters of Kansas Smitty the last weekend of the Fringe but live bands Sons of Kemet, Samson Sounds and Swindle will be playing in Kansas Smitty's Edinburgh pop up bar from Friday 26th-Sunday 28th August with late night jazz raves. Check out their Fringe schedule here.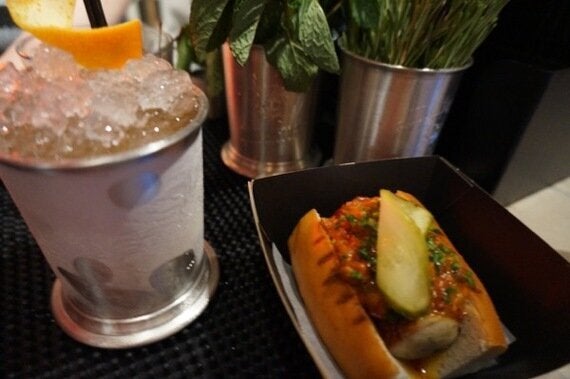 While they don't yet have any plans to open an Edinburgh bar, they're enjoying the Fringe atmosphere so pay a visit before it heads south of the border. Before or while you dance all night you can grab some American-inspired food and drink from the onsite Day 'n' Night diner, which serves delicous food until 3 am (most kitchens in Edinburgh stop serving food at 10 pm). The chef, Louis Black-Wilkins, works his magic creating American-inspired comfort food with fresh, locally sourced ingrediants and all between £6-£8.50. Order yourself Smitty's Grilled Cheese Sarnie, a mix of smoked cheddar, swiss cheese and pecorino with carmelised onion and truffle. The sweet, smoky and salty tastes were perfectly blended and I'll be dreaming of this when the pop-up bar heads back south to London. True post-fest food blues y'all.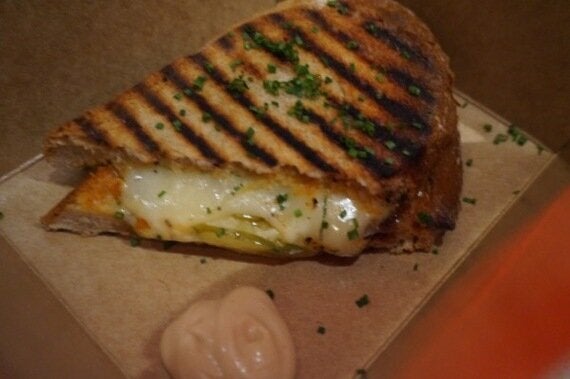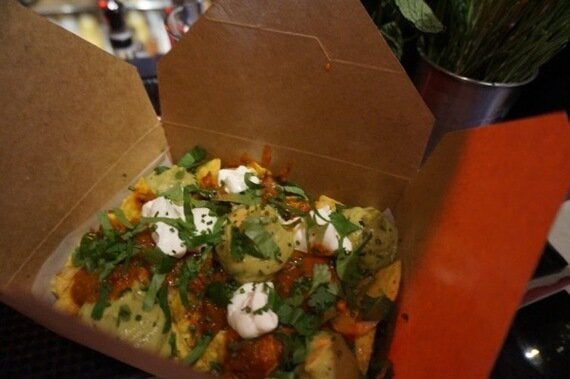 To make the most of your food and jazz experience, add a julep cocktail. You're in great hands with Kansas Smitty's bar staff, Tory Baxter and Sam Brittan are friendly and knowledgable - the perfect pairing of customer service and artistry - mixing up the bar's bespoke Jim Beam juleps and blending the herbs, honey, berry, chocolate, coffee and/or citrus notes to customise to your preferences. My favourite is the Scarborough Fair Julep - Jim Beam honey, parsley, sage, rosemary, thyme, toasted almond, salted heather honey and mint. The Morning Joe-lep is runner-up with Jim Beam maple, coffee bean, stem ginger, cacao, cardamom and bitter orange marmalade. They're also reasonably priced at £7 each.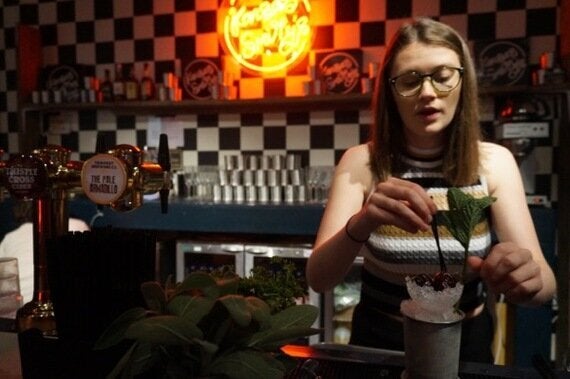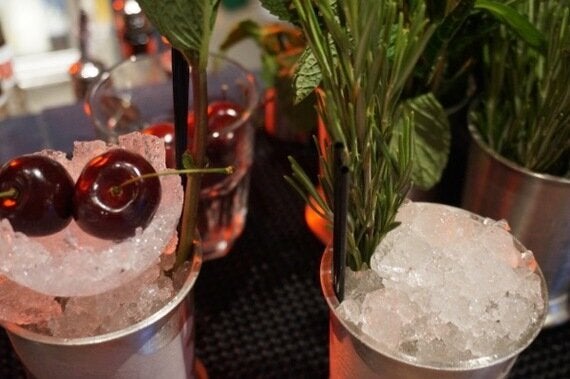 There are also local beers and ciders on tap and with the Edinburgh Gin distillery next door, you can't get any closer to locally sourced than at Kansas Smitty's. If you're a gin fan, try Edinburgh Gin's Raspberry and Elderflower.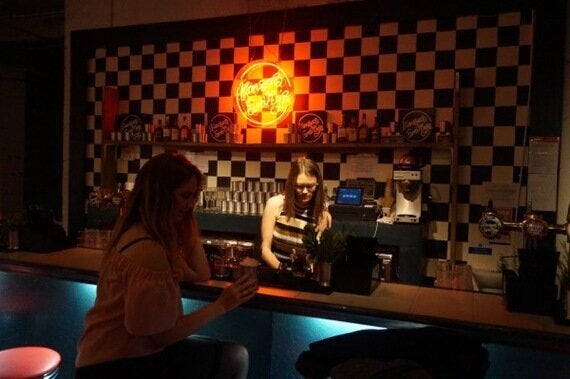 If you're looking for something a bit off the well traveled Fringe circuit, make your way down Leith Walk and head to Kansas Smitty's for some evening jazz, juleps and Americana comfort food. The atmosphere is buzzing, the food and drink are delicious and reasonably priced and the customer service is top. Now I gots to head to the gym to pay for my sarnie sins before I head to Miami's South Beach in 6 weeks. #sorrynotsorrysarnie
For more travel and expat stories from the UK, the American South and Australia, visit Yankee Doodles.