In October 2015, while the Tara Hudson Campaign (#PRISONTRANSFORM) made international news, events have changed quickly. Since this campaign, two other trans prisoners have died. Tara Hudson had a short prison sentence and has been released from the female prison HMP Eastwood Park. Last week in a written statement by Caroline Dinenage, a review into the care and management of transgender offenders was announced. This blog will explain four issues for transgender people in female prisons.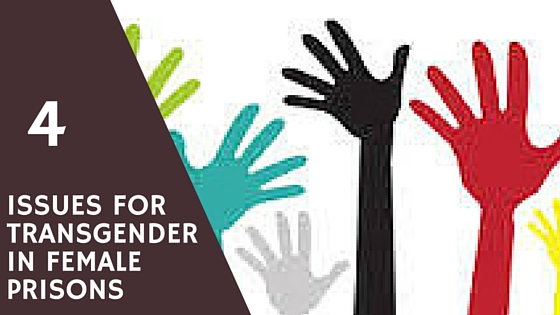 A lot has changed since the initial campaign within the female prison estate. Although the female prison estate remains, the closure of the largest prison, HMP Holloway, has been announced. Not only this, but it is now recognised that placing prisoners according to their legally recognised gender needs reviewing. The initial campaign claimed that what it takes to provide a humane prison system for trans prisoners is complex and an outdated judicial system does not give the same human rights as other prisoners. Despite this recognition, there are few places that are currently raising awareness of transgender people in female prisons.
FIRST: what will be the method of demonstrating gender to the criminal justice system?
It is now recognised that having a Gender Recognition Certificate is not working. The written statement for a review explains that placing an adult prisoner according to their legally recognised gender is not suitable and requires local prisons to exercise local discretion.
The problem with discretion means that power over trans-prisoners is given to local bureaucrats, medical professionals and others. The petition claims this legal evidence should not be limited to a driver's licence, doctor's note or passport.
What applies in other areas?
Research has shown that it is not just individuals that experience discrimination and marginalization but also their families and carers. (Cartwright, Hughes and Liener, 2012). The LGBT Adult Social Care Outcomes Framework document (2014) explains that many people fear using generic mainstream care services. This document reports that health and social care policy and practice is often underpinned by attitudes that are cisgender.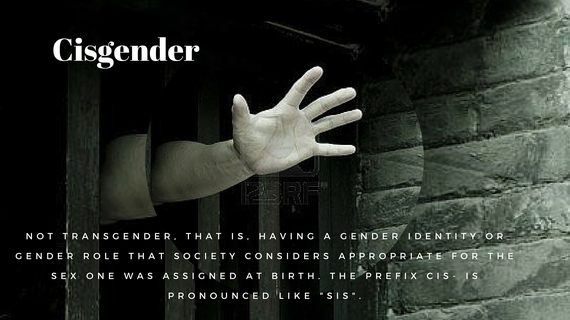 Cisgender is a term used by the trans community which means someone who is not transgender. This is a term which means having a gender identity or gender role that society considers appropriate for the sex one was assigned at birth. The prefix CIS is used within transgender forums and is pronounced like SIS.
Bottom line: Today's attitudes within society are still heavily-reliant on either the legal or medical professions. The potential for discrimination hasn't changed. What HAS changed is the acknowledgement that the criminal justice system needs to review its policies and assigning individuals to prisons where they will be put at risk.
Two: focus on training professionals about the language they use
Today, the review explains that the Ministry of Justice will be engaging with the relevant stakeholders, including representatives from the trans community. But the issue remains that prisons represent a single gender status and the female prison estate is smaller than the male prison estate.
While training courses are available, they are not focused on issues specifically for transgender people in female prisons. Research has been conducted in the United States, however this is a different jurisdiction and not comparable to prisons elsewhere in the world.
The petition from #PrisonTRANSform recommends that up-to-date trans awareness training for all involved with the UK Judiciary and Prison systems is provided. Although training will be beneficial, this will take time to become a reality.
Bottom line: training for professionals and the language they use is not a simple strategy. It will depend on the quality and issues covered.
Three: up-dating the care and management of transgender prisoners and guidelines
Guidelines for prisoners are not just dependent on localized rules, the discretion of prison governors or local policies. Criminal justice systems depend on complex national legislation, rules and guidelines.
Very little research has provided a voice to trans prisoners and in academic terms this area is currently not theorised. A recent study found that transgender prisoners should not only be housed within a prison according to their gender identity but also if possible they could be housed with other LGBTQ prisoners (Lydon et al, 2015). The problem with this type of recommendation is not only could it justify imprisoning more trans prisoners but also it is simplifying their issues.
Inside and out is a publication that provides a voice from prisoners and people who work within this prison. The beginning of the story by Linda called Trans in Prison, highlights some of the issues and that a one-size-fits all policy framework will not be suitable. Very little is known about the conditions of trans people within the female prison estate and the support they receive. Currently the female prison estate is in the process of change.
Bottom line: guidance provided will need to take into account a range of issues. This will depend not only on international human rights but also the diversity of issues relating to trans in female prisons.
Four: an in depth review, WHAT'S CHANGED?
The in-depth review announced by the Ministry of Justice was part of the petition by Fight for #PrisonTRANSform.
Before this petition and the deaths of two people, there was little public awareness about trans and the role of the criminal justice system. The petition asked for the four issues discussed in this blog. On 8 December, the Ministry of Justice announced that a review would take place. While the petition wanted an in-depth review taking into account that trans people are housed in the correct facilities, this does not appear to discuss issues relating to the conditions within female prisons.
Bottom line: the focus over the next few months will be to follow developments and to monitor the outcomes of this review. Please go to this web-site to sign up and receive regular up-dates.