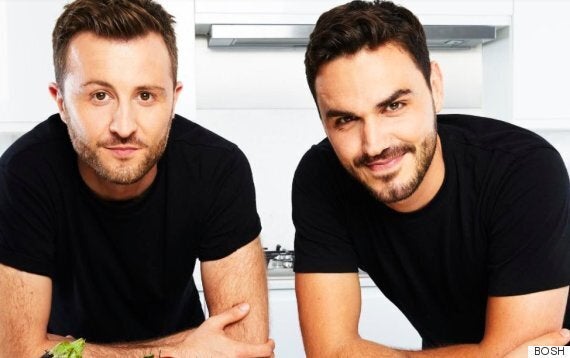 If you'd have told us three years ago we'd be running a totally vegan based business, making money from it, and inspiring people all over the world with amazing plant based recipes, we wouldn't have believed you.
That's because, just three years ago, we weren't even vegan ourselves.
Back then, the 'V' word had a touch of anger associated with it; it was loaded with political and ethical connotations. Sure, there were vegans around the world, but no one could have seen the huge shift in attitudes that was hurtling towards us about how we all perceive the food we eat.
The world is waking up to veganism. People are more interested in the lifestyle, whether for health, environmental or ethical reasons: the vegan niche is going mainstream.
A growing number of athletes are showing that a plant-based diet can actually be a sporting benefit - people like Mike Tyson, David Haye, Serena Williams and Nate Diaz are all changing perceptions. Just recently, Robbie Williams announced that he is vegan 6 days a week, and celebrities like Leonardo DiCaprio, Joaquin Phoenix, Arnie Schwarzenegger and Al Gore are now promoting meat reduction, or removal entirely from our diets, as a necessity to help reduce our impact on the planet.
The fact so many famous faces are backing a vegan lifestyle (and that we, the public, are interested in hearing about it) shows just how much of a shift in consciousness there has been about what we put in our bodies. In the last 10 years, there has been a 360% increasing vegans in Britain. High street food shops such as M&S and Pret have vegan sandwiches, Wagamama's have a brand new vegan menu - even Guinness has gone vegan. This all signifies a genuine shift in our food habits.
Our exploration of a plant based diet came from watching Kip Anderson's classic film, Cowspiracy. It really spoke to us and within weeks both of us had made the shift to a plant based diet. As two guys in their late twenties, we had been living the stereotypical London lifestyle, which included the occasional kebab on the way home! So speaking from experience, making the change can be difficult. In a world where abundance is everywhere - you can get what you want, when you want, pretty much - the idea of restricting or eliminating something from your life can be hard.
Although a totally plant based lifestyle was accessible, there seemed to us, to be a huge gap in the market for fast, easy, accessible vegan recipes that even non-vegans wanted to eat! Not just tofu and beans, but amazing mouthwatering dishes that would have your pals raving. So we created it.
BOSH.TV was officially formed in June 2016 to share our recipes with the world, and we've been blown away by the response. Within the first year we had more than 1 million followers on our Facebook page. In the last 2 months alone, our videos have had over 34 million views on Facebook!
The knock-on effect of our Facebook page has been phenomenal - we've signed to a big agency and have a book coming out with Harper Collins in Spring next year. We're doing interviews, and have events lined up - it's all been a wonderful whirlwind.
We're telling the world that Vegan is finally mainstream and we have the numbers to back it up. So come and join us, everyone's welcome! https://www.facebook.com/bosh.tv/