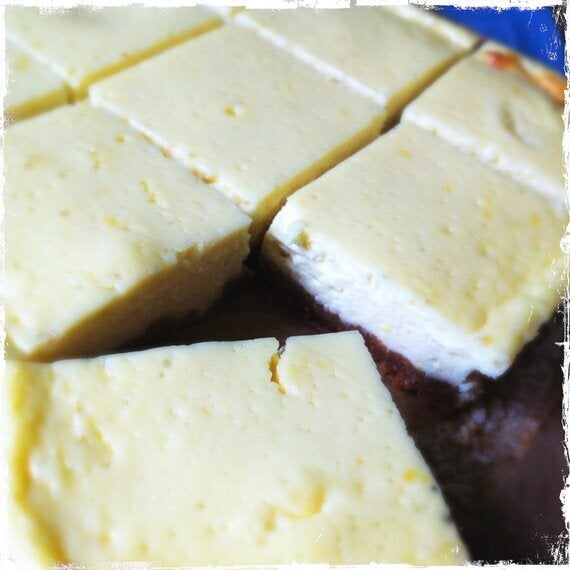 Look, I know Christmas is coming and all that, but just for a day, maybe even a few days (depends how long these last) I think we should stop and appreciate something that isn't overly spiked with cinnamon, ginger, cloves or nutmeg. I know that might seem controversial what with stir up Sunday just having passed, but hey, let's try and eat something that tastes of sunshine and summer. If you just can't do it then have a crack at my Father Christmas' Cheesecake recipe instead.
250g cream cheese (full fat)
80g Greek yoghurt (I used fat free but can use full fat)
2 large eggs, at room temperature
Grease and line 20 x 20cm tin, preheat the oven to 160c/gas 3. Crush the biscuits (in a bag with a rolling pin or in a food processor) and mix with the melted butter. Press into the tin. Whisk together the cream cheese, Greek yoghurt, sour cream, castor sugar, cornflour, zest and eggs until really smooth, using either a handheld whisk or a handheld mixer/whisk attachment in stand mixer. Pour over the biscuit base. Bake for about 35 mins until the sides are puffed up and risen but there's still a wobble in the centre. Cool in the tin and then chill in the fridge. Please note that if you use a smaller or larger tin the bake time will vary. The larger the tin the shorter the bake as cheesecake topping thinner.