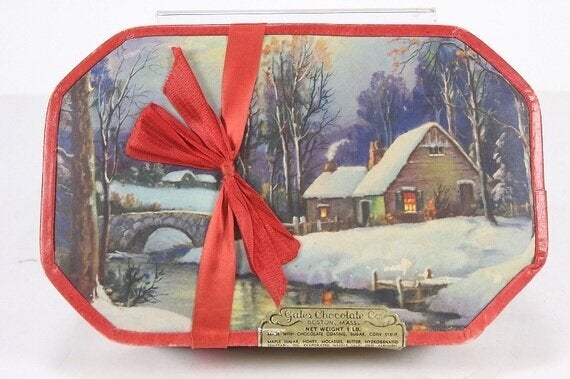 Once upon a time, before graphic design and digital branding were a thing, chocolate boxes wore houses. Thatched ones; quaint ones; Georgian ones. In place of catchy slogans and garish letters, they were adorned with fairytale houses, the sort that everyone dreams of living in.
Confectionery design has come a long way since then, but our desire to retreat to a cosy abode remains undiminished. How better to celebrate Chocolate Week than by taking a break in a chocolate box cottage?
1. Chocolate box pretty in the Cotswolds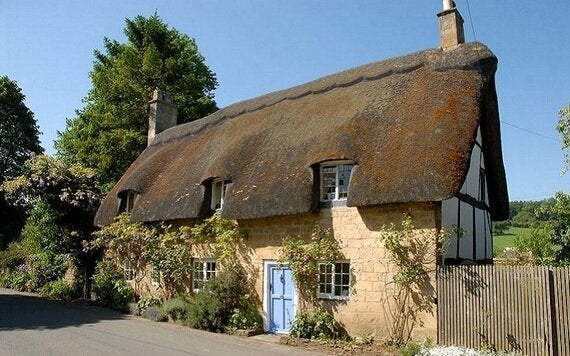 Pick a superlative and you can apply it to Pye Corner Cottage. This idyllic retreat, with its thatched roof and oak beams, is believed to date back to the 17th century. As a grade II listed building, its status is protected – but even if you could, why would you want to change a thing? It's the quintessential English cottage, yet even in its heyday only a few would have had the fortune of calling such a place their home. You can join that esoteric group by booking into Pye Corner Cottage for a well-earned break. The building's character has been faithfully preserved, even if a few 21st century touches have been quietly introduced. Rustic features are all well and good, but without wifi, how are supposed to share all that beauty with your friends?
2. Cocoa tin perfection in North Yorkshire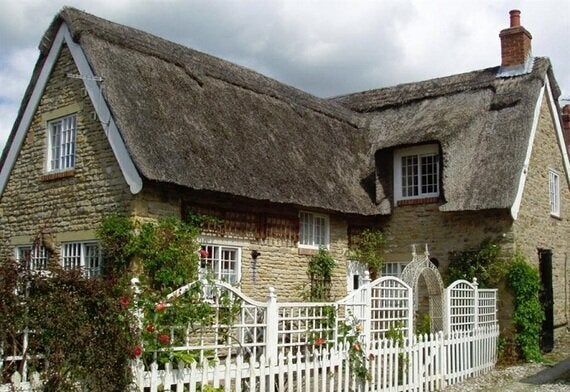 Are all thatched cottages assigned grade II status? Probably, and rightly so. What Thatch Cottage may lack in imaginative nomenclature it more than makes up for in sheer charm. With the North Yorkshire Moors just outside the door, you can step outside and enter a different era every day of the week. Would you like to evoke the passion of Bathsheba Everdene, the moodiness of Heathcliff or the indomitable spirit of James Herriot? Years pass and trends change, but the appeal of Thatch Cottage remains timeless. When you're able to drag yourself away from this rustic piece of paradise, the village of Snainton boasts, aside from the obligatory inn, shop and post office, the best fish and chip shop in the county. Tuck in then amble home and snuggle up.
3. An Owners Direct home straight from a confectionery box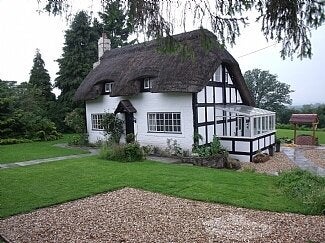 The first rule of chocolate box cottages? Keep the name simple. Garden Cottage it is then. The second rule of chocolate box cottages? Put a thatch on top. With log fires the de facto heating for centuries, many of England's quaintest homes came a cropper, ignited by errant sparks. Well done to this Owners Direct cottage then for making it safely into the era of central heating. The decking area in the garden grants exquisite views of the surrounding countryside, while close by is the village of Bartestree in all its sleepy, scenic glory.
4. Sweet like chocolate, quaint like Kent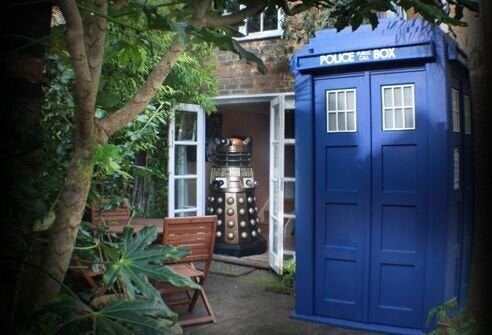 Not all chocolate box cottages have to follow the tried-and-tested thatched formula – fetching as it undoubtedly is. This bright and blooming cottage in Romney Marsh dates back to the early 19th century. The period home looks welcoming enough from the front, but it conceals an odd secret out the back. Creep through to the rear garden where you'll be greeted by a strange visitor from another realm – a full-size Dalek. And what's this standing on the patio? That'll be a Tardis then. We can't confirm that stepping inside will transport you to new dimensions, but there's only one way to find out.
5. The clotted cream of Devon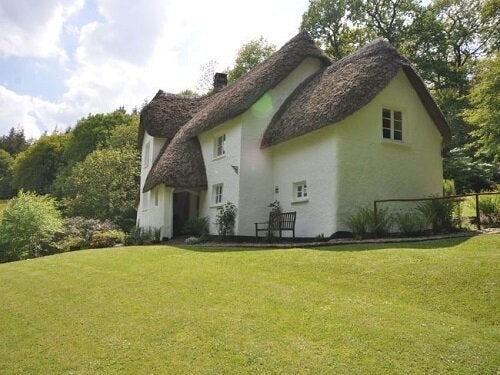 It's back to thatch again, but we're not about to thrust an identikit cottage upon you; all of the properties we've selected have their quirks and eccentricities. The most striking feature of this Devonshire cottage is its long, pointed roof which, if you'll permit a dash of artistic licence, stretches from the heavens to the earth. A stream gurgles its way through the garden, while the decking holds a hot tub. We suspect the tub wasn't a period feature, though we also suspect the original tenants would have approved. 100 years from now, who knows what new-fangled features will grace the average 22nd century home? Be it utopian, dsytopian or somewhere in between, it seems fair to assume that society will always have a place for traditional cottages that elicit the spirit of a bygone era.
6. Stout walls and a soft centre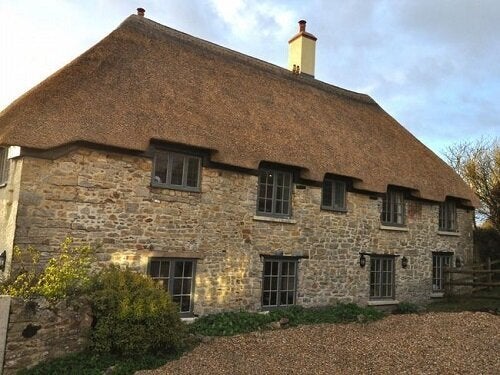 Devon doesn't have a monopoly on chocolate box cottages, but it does do quaint better than most. We couldn't omit this splendid example, not only on account of its idyllic exterior (there's those superlatives again), but for its comfortable interior that manages to be modern whilst still retaining the original character. Set in Axminster, the property borders Dorset and Somerset, so don't feel restricted by the bucolic charms of Devon; you can take your pick from a trifecta of glorious counties. Just to augment its appeal, the property was once owned by Winifred Ashton, the playwright and novelist who went by the pseudonym Clemence Dane. Google her – she was quite the darling in her day.
From vintage confectionery to retro cocoa tins, inspiration can come from the unlikeliest of places. If you could choose a chocolate box cottage, what flavour would you go for?