Holiday envy. If we're honest I'm sure we can all admit to experiencing this at least once in our lives. Not too long ago I was sitting in a restaurant looking at a friend's gorgeous holiday photos. As delightful as my friend is, hearing her gush about all the details and seeing those picture perfect photos, for a brief moment, made me want to take my fork and stab her in the hand that was holding them, which for the record, had been perfectly manicured during a visit to the spa on her holiday.
I travel because I'm passionate about it, not because I want to make my friends jealous, but if it so happens that the places I visit make my friends want to stab my hand with a fork... well, I wouldn't mind being on the receiving end of a little holiday envy for a change. If you also wouldn't mind turning the tables here are five picture postcard holiday destinations that will make you the envy of your friends: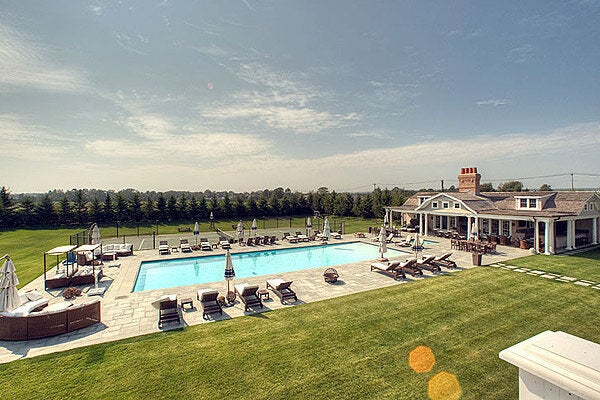 It doesn't get better than luxury estates in the Hamptons © HomeAway
Just watching one episode of the US series Revenge will leave you yearning for a holiday (okay, a life) in one of the mansions of the Hamptons. Located on the south fork of Long Island, New York, the Hamptons is home to some of America's most expensive real estate.
For those of us who will only ever dream of owning a mansion in the Hamptons, we'll have to settle for a week or two in a Hamptons holiday rental, sipping on cocktails, relaxing on the beach, visiting art galleries and markets and hopefully bumping into a celebrity or two. If you want a holiday in the Hamptons, or anywhere else in New York, for your next break, have a look at our New York holiday rentals.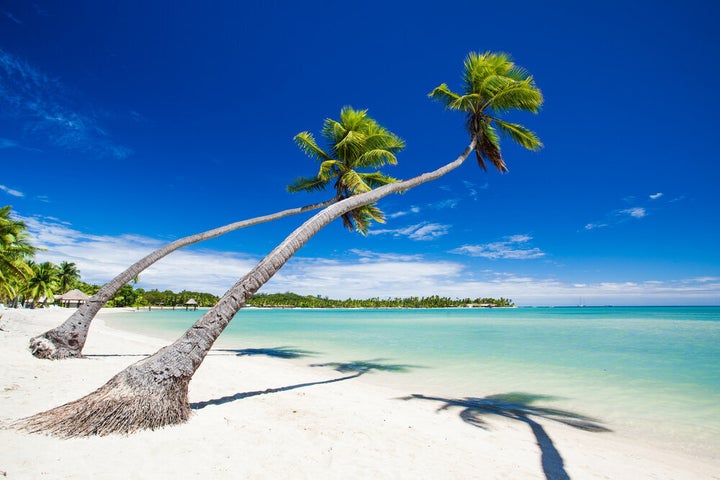 If you define beauty by perfect sunsets, palm fringed beaches, and azure water, Fiji is definitely the place to go. Located in the South Pacific, the islands and atolls that make up the nation of Fiji are a tropical paradise. Whether you're taking a sunset stroll on the white beaches, snorkelling in the clear water, visiting a traditional Fijian village, or trekking through the rainforest, you'll definitely be the envy of your friends. Thick tropical jungle, powdery white beaches, coconut trees that sway in the wind, and warm Pacific waters that are home to an incredible variety of marine life, make Fiji a place that is hard to forget. It's not just the scenery that will impress you. The sound of islanders singing in the morning, the tranquillity, the generosity and the warm hospitality are just a few of the things that are sure to leave you with amazing holiday memories.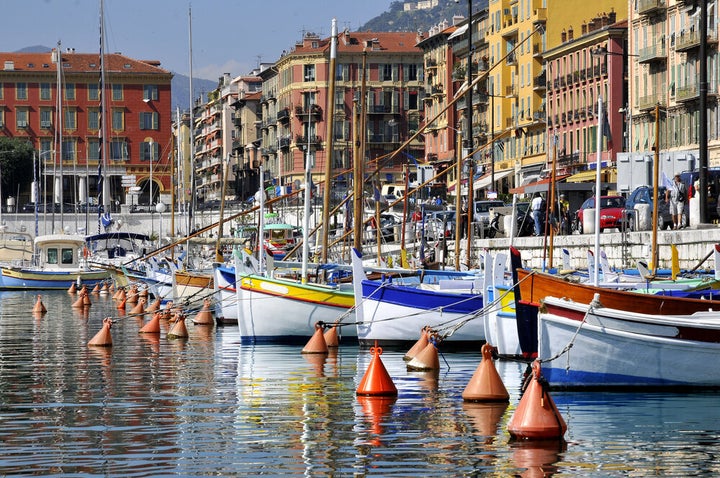 When I think of Nice three things come to mind: beautiful beaches, great museums and the most delicious French food. Here sun-worshippers can relax on the beach sipping on cocktails, "art aficionados" can visit galleries and museums to their hearts content, shopaholics can trawl for antiques in quaint little shops when they're not buying notoriously expensive designer labels, and gastronomes can savour local specialities like Socca, Soupe de Poisson, Salade Nicoise and Pan Bagnat. Its location on the south east coast of France means the weather is delightful, just another reason why it's such a popular holiday destination. If you're one of those holidaymakers that have your sights set on a holiday in Nice, visit HomeAway.co.uk for a wide variety of accommodation in Nice to suit every budget.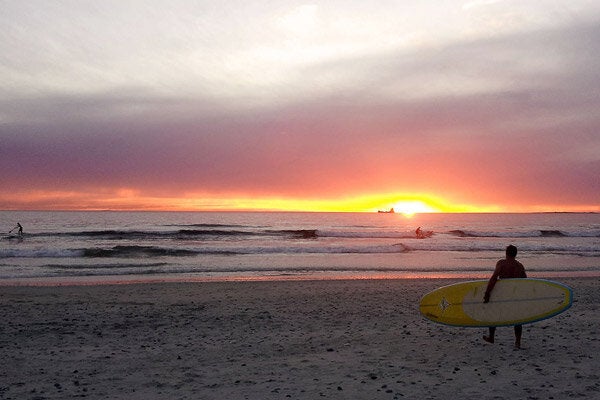 Cape Town has got to be one of the world's most beautiful destinations. The city lies at the foot of Table Mountain, surrounded by beaches and vineyards. The cosmopolitan city is within easy reach of game reserves, beaches and wineries, so you can take a safari game drive in the morning, spend the afternoon wine-tasting and enjoy a sunset stroll on the beach. With an itinerary like that, who wouldn't want to be in your shoes? It's also an adventure traveller's dream! If you're feeling very brave, and really want to impress your friends you can always go cage diving with Great White sharks.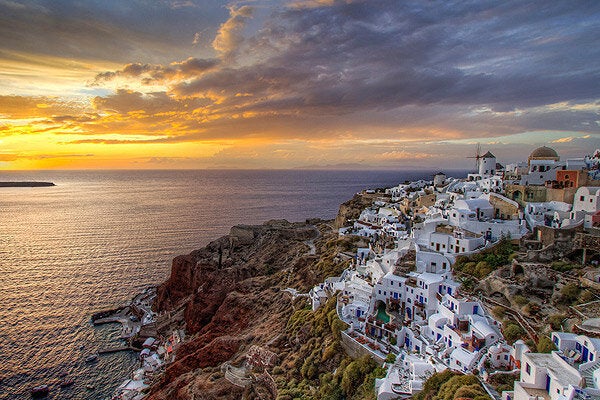 A Santorini sunset over Oia © to2hov
The Island of Santorini is one of the highlights of Greece. The white-washed towns of Fira, Oia and Thirasis cling precariously to cliffs that plunge into the Aegean Sea below, and narrow streets twist their way up the mountainside like a snake. Incredible sunsets, lively tavernas, volcanic beaches, excellent local wines, and a peaceful monastery are some of the things that make Santorini such a special place. If you manage to take a photo of the sunset in Oia, you'll definitely be the envy of your friends.
So what places give you holiday envy?
Related