When the chaos of everyday life gets a bit much, it's time to take a break that will revive your body and soul. While holidays lounging on the beach may be restorative, some of us look for an experience that will leave us with more than just beautiful photographs and happy memories. If so, take a look at these spiritual breaks - they're sure to revive a weary soul, bringing back some peace so you're ready for the daily grind.
Pilgrimage to Camino de Santiago de Compostela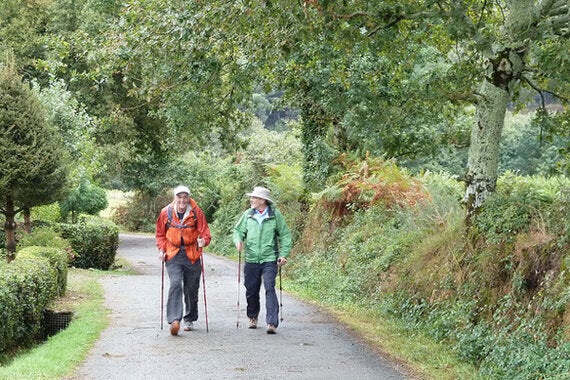 Walking along the Camino de Santiago de Compostela gives you plenty of time for soul searching © Fresco Tours
If you're looking for some time to reflect, you can join the many pilgrims who set off on the Camino de Santiago de Compostela, also known as The Way of St. James. The Camino is a network of trails through northern Spain that come together at the tomb of St. James in Santiago de Compostela in north-west Spain. The most popular route is the 500-mile Camino Francés, although many people only choose to do a small section of the pilgrimage. You'll have plenty of time to take stock of your life as you travel through picturesque farmland, past quiet monasteries and beautiful villages.
Visit the 12th-century Augustinian monastery in Roncesvalles, where the monks give pilgrims a blessing at evening mass; see the gothic cathedral in Pamplona, and visit the magnificent cathedral in León. You can end your pilgrimage with the midday pilgrim mass at the cathedral in Santiago de Compostela.
Yoga holidays in Thailand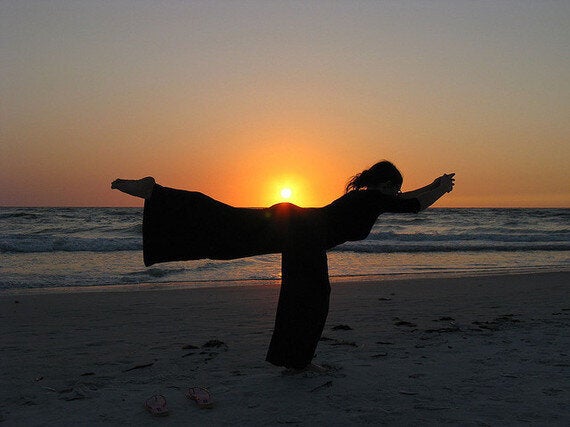 The Thai island of Koh Samui is a great place for a spiritual retreat © Andrew Kalat
The Thai island of Koh Samui has been used by Buddhist monks as a spiritual retreat for many decades. Buddhists believe the island has a special energy that enriches and enlightens one's spiritual path. Although you can check in to a spiritual retreat like Kamalaya Wellness Sanctuary, if you'd prefer to stay in self-catering accommodation in Koh Samui, there are other retreats, such as Absolute Sanctuary and Vikasa Yoga, where you can stop by for the day and join in a yoga class before enjoying a delicious organic lunch. There are also plenty of places on the island where you can be pampered with spa treatments and Thai massage.
When your body, mind and soul are feeling rejuvenated and balanced, you can enjoy the other delights this island paradise has to offer. Get a good dose of Vitamin D on Mae Nam Beach, see the mummified monk at Wat Khunaram Ko Samui, or take a tour of Secret Buddha Garden.
If you're interested in visiting various Wats, you can take a trip to Chaing Mai, where you can visit sacred sites like Wat Chiang Man, The Temple of the Lion Buddha, Wat Chedi Luang, Wat Phra That Doi Suthep and Wat Chet Yot.
A meditation retreat in Sri Lanka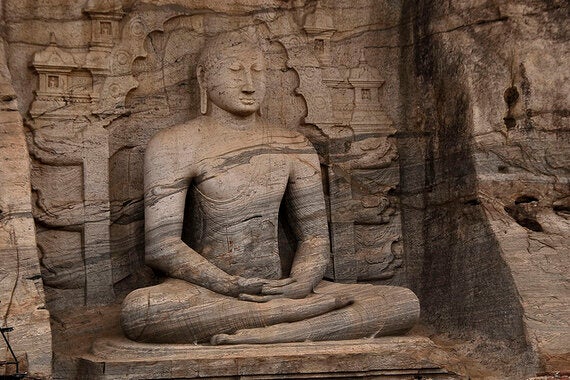 Visit the temple and the Buddhas carved into granite at Polonnaruwa © Hafiz Issadeen
The beautiful island of Sri Lanka has a rich spiritual history and offers a magnificent setting for those looking for a meditation retreat. The Buddhist Cultural Centre in Colombo is able to assist tourists with finding meditation centres across Sri Lanka. There are also resorts on the island that offer Ayurvedic medicine and healing techniques.
When you're not meditating on a palm-fringed beach or at a local ashram, you can visit spiritual sites like Sigiriya - the 5th-century Lion Rock fortress, the Temple of the Buddha's Tooth, the Dambulla Rock Caves, and the reclining Buddha and temple at Polonnaruwa.
Pilgrimage to Jerusalem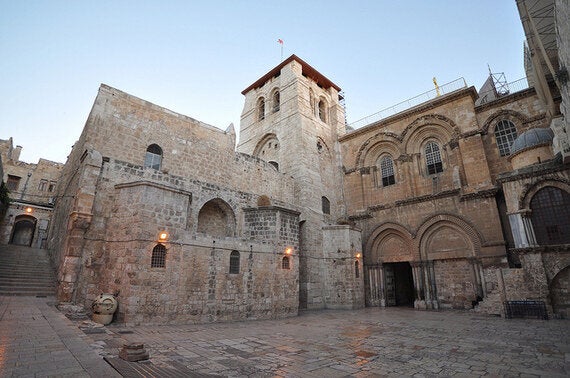 Jerusalem's Church of the Holy Sepulchre, on the site where Jesus was supposedly buried © Jorge Láscar
Jerusalem is a city that attracts Jewish, Christian and Muslim pilgrims thanks to its rich history and array of important religious sites. Every year, visitors to Jerusalem walk in the footsteps of Jesus along the Via Dolorosa. You can also climb Mount Olive for fantastic views of Old Jerusalem and New Jerusalem. Those on a spiritual journey can visit the garden of Gethsemane, see the pool of Siloam, and the Church of the Holy Sepulchre, which is said to contain the tomb where Jesus was buried. The most important holy sites for Muslim tourists are the Dome of the Rock and the Al-Aqsa Mosque; Jewish pilgrims visit the Western Wall and offer up prayers on bits of paper that they wedge between gaps in the stones.
Because Israel is a relatively small country, getting to other places mentioned in the Bible is not difficult. Those taking a spiritual break in Jerusalem can take a day trip to the Dead Sea and the Qumran Caves where the Dead Sea Scrolls were discovered. Bethlehem, the birthplace of Jesus, Nazareth and the Sea of Galilee, and Jericho also make great day trips for those staying in Jerusalem.
Holistic holidays in the Himalayas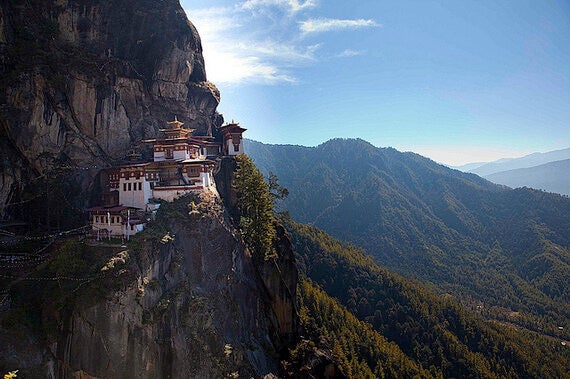 Isolated Taktsang (Tiger's Nest) Monastery in beautiful Bhutan © rajkumar1220
The Himalayas span countries that are not only deeply religious, but also blessed with magnificent natural beauty. The tranquillity makes the Himalayas a great option if you're looking for a holistic break where you can rejuvenate your body, soul and mind.
In the Kingdom of Bhutan you can take a walk up a mountain to the famous and mysterious Tiger's Nest (Taktsang) Monastery. Visiting the numerous temples, stupas and monasteries in Bhutan you'll hear the chime of bells from prayer wheels and the beat of ritual drums. These scared sites scattered across the small kingdom are steeped in myths and fascinating history.
In Tibet you can enjoy peace and serenity in remote monasteries or immerse yourself in local culture in the holy city of Lhasa. Lhasa is home to Jokhang Temple, which is the holiest site of Tibetan Buddhism and a major pilgrimage destination. Potala Palace in Lhasa served for many years as the residence of the Dalai Lama, who now lives in exile in India.
Nepal is not only home to over 3,000 Buddhist and Hindi temples, but is also home to Buddha's birthplace, Lumbini and the sacred pilgrimage site Muktinath. Boudhanath stupa in Kathmandu is the largest in Nepal, and is an important religious site in the country.
In each of these countries you'll find resorts that offer holistic treatments, from yoga studios and meditation areas, to hot-stone bathhouses and spas, so that when you leave both your body and your mind feel refreshed.