Sometimes it's perfectly agreeable to jet off to the Costa del Sol, or book a last-minute break to one of the Balearics' best-known party spots. But there comes a time when everyone seeks something that little bit different: a fortnight in unfamiliar territory, or a short stay in an exotic place, perhaps. When that moment comes, it can be tempting to run to your nearest travel agent and ask for expert advice. Yet while it may be easy to book breaks through package holiday operators, you'll be rewarded with so much more when you explore unbeaten tracks.
Below are seven of our suggestions for those seeking Spain's lesser-known destinations. From spectacularly unspoiled havens of nature, to beautiful old-world fishing villages, we've compiled a mixed bag of magnificent spots! While you won't find them in travel brochures, you will find they house a number of our Spanish private holiday rentals.
Begur, Catalonia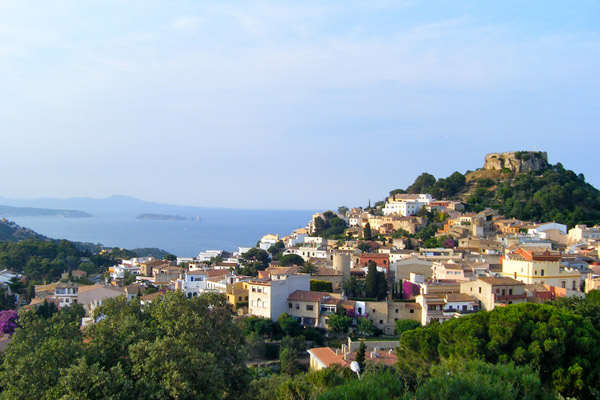 Begur © txikixa
Located along the Costa Brava, yet far from the buckets and spades, you'll find the beautiful town of Begur. It's easily accessible, just an hour's drive north of Barcelona, but has remained blissfully untapped by tourists till now. A colourful and chic town strewn with boutiques and traditional restaurants, it's surrounded by lush, wooded valleys and boasts some wonderfully secluded coves. When you want a little-known destination filled with Moorish remains but modern facilities, consider booking your next break in Begur.
Gijón, Asturias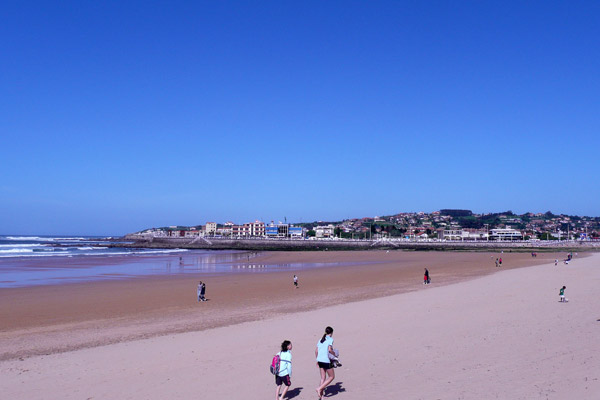 Beach at Gijón © Reservasdecoches
Unlike Begur, Gijón's a province, but listed because of the lovely villages it houses. Its Roman history is worth making the trip for alone, but the main reason Gijón's a must is its unique gastronomy. Make sure to try local pastries (there are more bakers per capita than anywhere else in Spain), and wash them down with a glass of organic Gijón cider, sidra. Afterwards, must-see sites in the province's central city of the same, Gijón, include Campo Valdés, a restored Roman baths complex, and the impressive landscapes of natural park Campa Torres.
Órgiva, Andalucia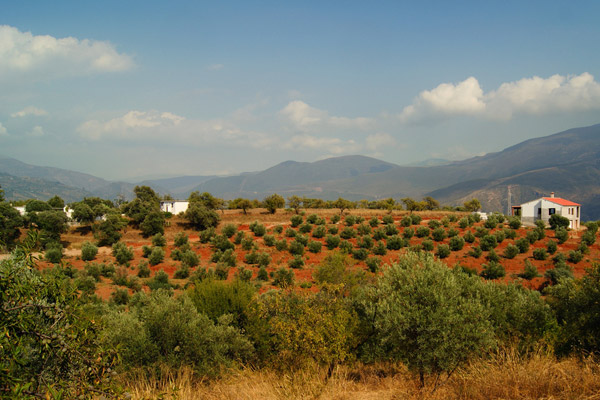 Almond groves in Órgiva © sidibousaid60
According to the town's website, Órgiva's a great destination when you want to "experience the real Spain and go back in time", and we'd be inclined to agree. It's a little-known town with a big personality, known for its local beer and best chosen for its convenient location: not only does it offer skiing in the Sierra Nevada mountain range, but beautiful beaches just half an hour away, and a huge range of hiking and cycling trails. For those seeking breathtaking, but unexplored landscapes, Órgiva can't be beaten.
Ronda, Málaga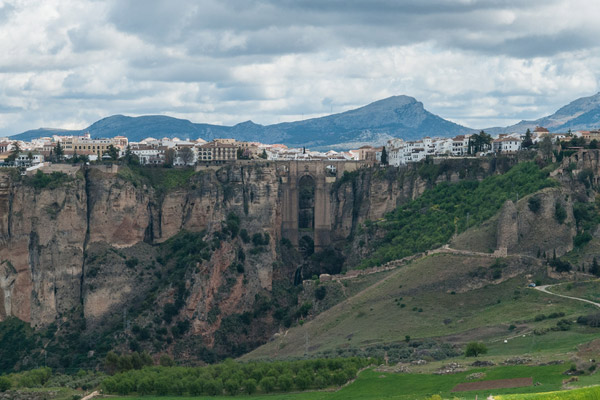 View of Ronda © Michael Osmenda
It's somewhat of a risk putting Ronda on this list: the birthplace of modern bullfighting, it's fast becoming one of Spain's most popular destinations. But the reason we've chosen Ronda is because it's retained much of its historic charm, and outside the city, you'll find some of our private holiday rentals amidst amazing natural landmarks. You can experience wonderful views from around the El Tajo gorge, but some of the best to be found require a visit to Puente Nuevo bridge: from here, you'll enjoy some spectacular vistas over the Serranía de Ronda mountains.
Conil de la Frontera, Cádiz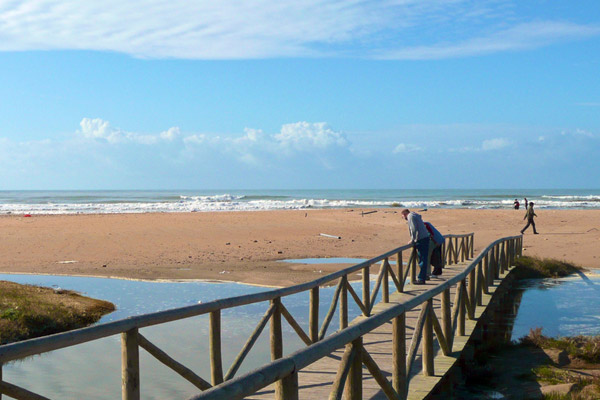 Playa de Conil de la Frontera © odolphie
One of the Costa de la Luz's loveliest regions, Conil de la Frontera is certainly worth considering this year. An area free of high-rise developments and unwanted hordes of tourists, it's remained the quintessential Andalucian town. Think white-washed villas overlooking vast swathes of golden sand; imagine fragrant forests and landscapes strewn with Carthaginian and Byzantine ruins. Of course, just because it's a magical place doesn't mean it's difficult to reach: at just over an hour's drive from Jerez Airport, it's a great choice this year.
Vigo, Galicia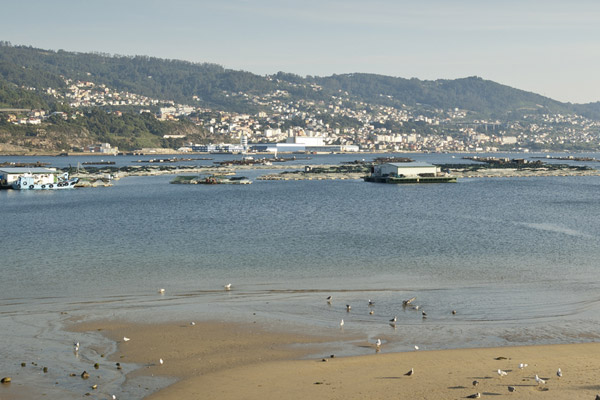 Vigo Ria © Israel Hervas Bengochea
Vigo's another of our recommended cities, if only because it boasts an unparalleled location. Offering easy access to the myriad of little villages along the Galician Coast, it allows you to divide your time between city sightseeing and outdoor exploring. As a city founded on fishing, it's one of the best for those seeking spectacular seafood: sitting and people watching in one of its grand squares, you'll soon see the need for an appetite! Of course, there's more to Vigo than its delicious cuisine: it also offers the chance to see the wonderful Cíes Isles, too.
Badajoz, Extremadura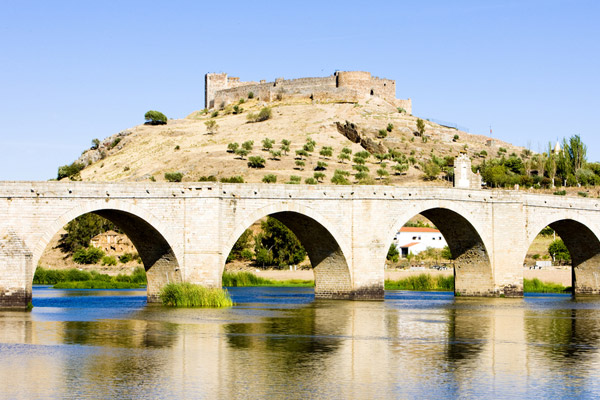 Medellin, Badajoz © Richard Semik
Badajoz is the largest province in Extremadura, and consequently, its one of great contrasts. It has those stunning Mediterranean forests, and mountains reaching cloud-topping heights, but also fertile pastures and vast, sweeping valleys: one of the best places to see these differences is undoubtedly Cornalvo Nature Reserve. Of course, for those less inclined to get to grips with the great outdoors, there's still plenty on offer: you'll discover Arabian castles and citadels, as well as the odd UNESCO awarded archaeological site.