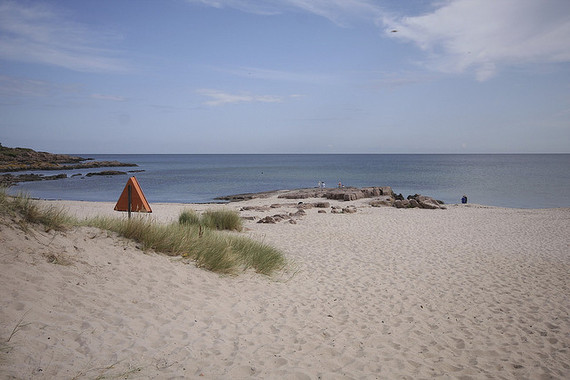 Islands like Bornholm are forgotten by the average holidaymaker, but treasured by those who have been there © Jorunn D. Newth
Island holidays in Europe are the perfect way to unwind. Who wouldn't want to spend their holiday sipping cocktails in Capri, lazing on the soft white sand of the Greek Islands or hiking in rugged Malta? With so many beautiful Mediterranean island destinations to choose from it's easy to forget that Europe is also home to some lesser-known but equally charming islands. You don't need to head south for a good island holiday, so if you're looking for an island holiday out of the ordinary, why not consider one of these European island gems? They may be forgotten by the average holidaymaker, but they have been playgrounds for the Scandinavians, Germans and Estonians for decades and are treasured by the people who have enjoyed holidays there.
Rügen, Germany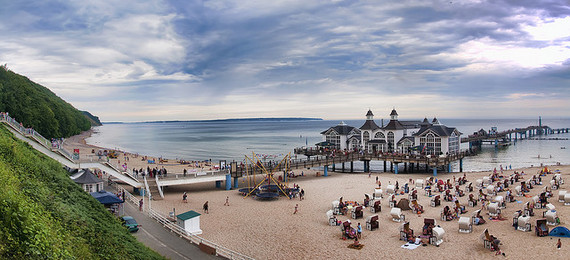 Explore the beaches of Rügen in the Baltic Sea © Werner Kunz
It may not be as well known as Sylt, but this Baltic Sea island has a charm of its own. It's the largest island in Germany and is linked to the mainland at Stralsund, via the Rügen Bridge and Causeway. The resort atmosphere and long sandy beaches with their strandkörbe (wicker beach chairs), has made the island a popular spot with tourists especially in the summer.  Along with sandy beaches you'll find dramatic chalk cliffs of Königsstuhl, thick beech forests in Jasmund National Park, charming villages and a steam train that puffs its way around the island. The island is also home to the ruins of Prora, a hotel which was built by the Nazis. Although it was never used for its intended purpose, for a short period of time it was used as an East German military base. Have a picnic on the beach, explore the island's history, go windsurfing, hike through the beech forests, or have tea at Schloss Ralswiek, a Neo-Renaissance castle that is now a hotel. If you're travelling with kids you won't want to miss the Upside-Down House (Haus-Kopf-über) in Putbus.
Saaremaa, Estonia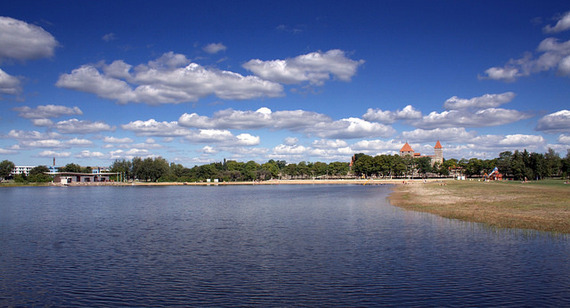 Get a taste of the "real" Estonia in Saaremaa © Mikael Korhonen
If you want a taste of the "real" Estonia, where time seems to have stood still, the island of Saaremaa is the place to go. Saaremaa lies off the western coast of Estonia and is just a 30-minute ferry ride from the mainland. The best way to explore the island and it's well preserved history and culture is by bicycle. On this magical little island you'll find ramshackle wooden windmills, 15th century church ruins, ancient villages and thick spruce forests. In the capital, Kuressaare, you'll find a 14th century castle complete with moat, drawbridge and Gothic towers. During the summer months the Kuressaare Castle hosts classical concerts and operas. While you're in Kuressaare you can be pampered with chocolate massages, and caviar facials, and of course you can enjoy a locally brewed Saaremaa beer at a pavement café. While you're on the island you can look for rare orchids in Loode Oak Forest, visit the Kaali meteorite craters, or go bird watching in Vilsandi National Park on the western coast of the island.
Bornholm, Denmark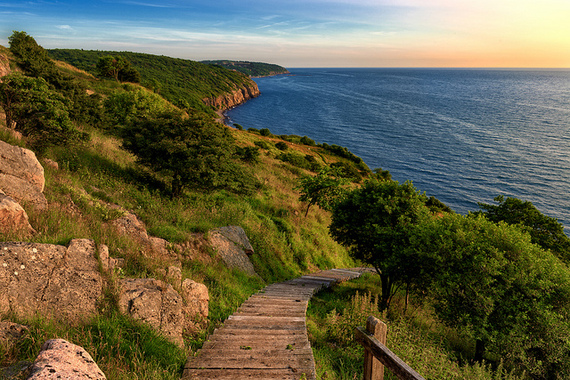 Bornholm coast at sunset © Joe Dyndale
It may be located closer to Sweden than it is to Denmark, but the island of Bornholm is proudly Danish. The island is surrounded by a coastline of pristine sandy beaches, rugged granite cliffs, and charming fishing villages. Bornholm is also home to thick forests and fertile farmland. It's beautiful, peaceful and promises to be an island holiday out of the ordinary. The best way to explore the island is by bicycle. There are over 200km of cycling routes that crisscross the island. To get a little insight into the history and culture of the island you can visit Bornholms Museum, see the wood-beamed town-houses of Gudhjem, visit Osterlars - the white-washed round church, and buy some ceramics or glass from craftsmen in Svaneke. If you visit in the late summer you can go berry picking for mulberries, blackberries, blueberries and even some figs. If you're travelling with kids, you can take them to Joboland - Brændesgårdshaven, Bornholm's amusement park, which has water rides, animals and a large playground. It's a great day out for the whole family.
Isle of Skye, Scotland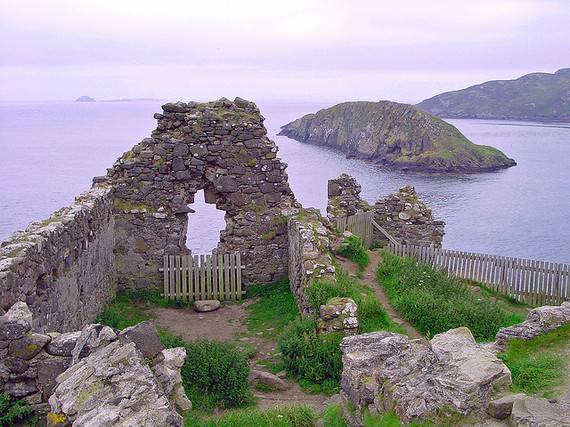 A view from Duntulm Castle on the Isle of Skye © Bert Kaufmann
Close to the northern shores of Scotland, lies the Isle of Skye. It's the largest island in the Inner Hebrides and is popular with families who enjoy outdoor activities like hiking and bird watching. The island is connected to the mainland via Skye Bridge, and although the island is well-known, it's usually not the first place that comes to mind when you think of island destinations in Europe. It's precisely this lack of mass tourism that has allowed the island to maintain its rural charm. Enjoy the view from the towering cliffs, or hike through the Cuillins mountains, or take a walk through the wide heather-filled moors. Other attractions include Dunvegan Castle, The Skye Museum of Island Life, Clan Donald Skye estate, Armadale Castle and the lighthouse at Neist Point. When you're not experiencing the island's history or enjoying the great outdoors you can have a pint in a cosy pub.
The Stockholm Archipelago, Sweden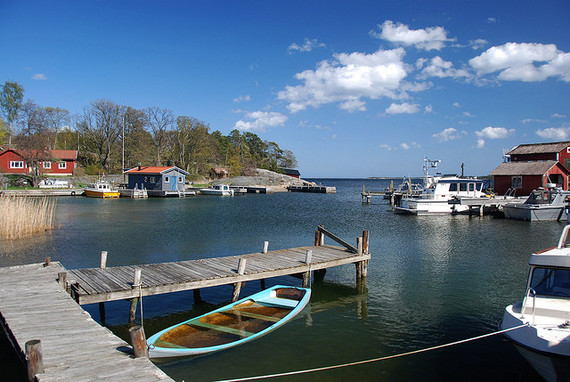 Explore quaint towns like Möja in the Stockholm Archipelago © Let Ideas Compete
To the east of Sweden's capital Stockholm, you'll find a large group of very beautiful islands known as the Stockholm Archipelago. The Stockholm Archipelago is a collection of around 30,000 islands and islets. It's a wonderful world of clapboard houses, sandy beaches, sleek yachts and peaceful fishing villages. The best way to see the islands is to take a cruise through the archipelago. Among the better known islands there is Värmdö, the largest island, which is home to suburban neighbourhoods, forests, lakes and beaches; then there is Vaxholm, the vibrant island-town; the resort island of Sandhamn in the outer archipelago; Möja with its charming fishing villages; Nämdö, which has beautiful farmland; and Grinda, which is the perfect island for camping. Although the Stockholm Archipelago is forgotten by most holidaymakers looking for an island holiday, it's a much-loved destination for Swedes.
Møn, Denmark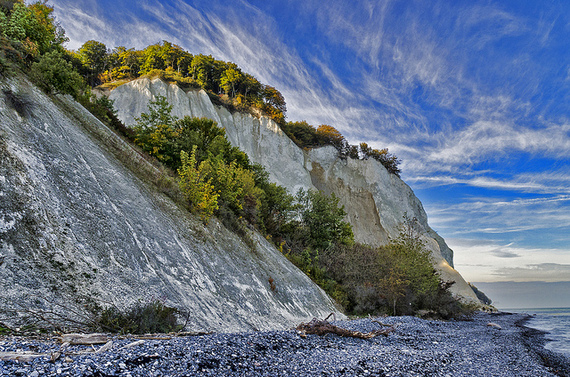 Møns Klint - the famous white chalk cliffs of Møn © Fc Nikon
Scandinavia has no shortage of beautiful islands and Møn is proof of that. The Danish island is famous for the white chalk cliffs (Møns Klint) and fresco-decorated churches, and is an area of outstanding natural beauty. The largest town on the island is charming Stege, which has historic buildings, a small marina and dozens of cafés and restaurants. The island is best explored on foot or by bicycle. Although the Møns Klint is the island's main attraction there is still plenty of other things to do and see. While you're visiting Møn, take time out to see the beautiful frescoes at Elmelunde church, Fanefjord church, and Nyord church. There are also several little galleries and craft shops, as well as a jewellery museum and a museum depicting farm life on the island 100 years ago. If you're traveling with kids you can take them to the labyrinth at Kalvehave Maze Park. It's a great option for those looking for an island holiday out of the ordinary.
These are just a few of the often-overlooked islands. Where is your favourite island destination beyond the Mediterranean?
Written by Kerryn du Plessis, a travel writer for HomeAway.co.uk.