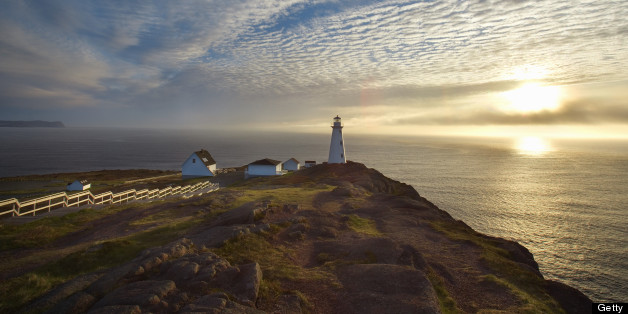 Getty
Lighthouses are grand towers that are testament to man's long relationship with the sea and make some fabulous tourist attractions. Some historic lighthouses have even been turned into hotels. From the coast of New England to rugged shores of Australia, you'll find these beautiful guiding lights in every shape, size and colour. Here are just a few of the world's most beautiful lighthouses:
Peggy's Cove Lighthouse, Nova Scotia
Canada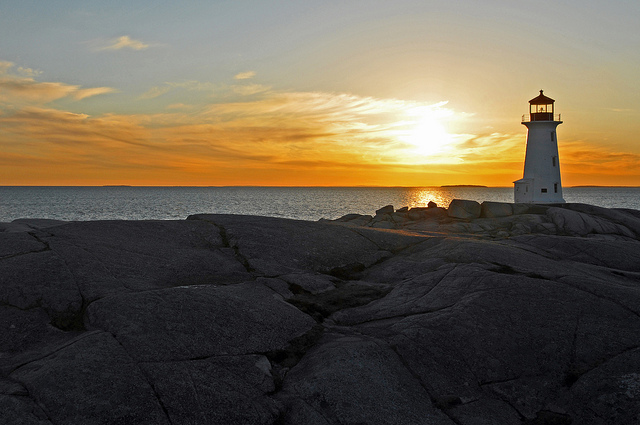 Peggy's Cove Lighthouse - one of Nova Scotia's most popular tourist attractions © Dennis Jarvis
Peggy's Cove Lighthouse is probably Canada's most recognizable lighthouse, so it's no surprise that it's one of Nova Scotia's most popular tourist attractions. Officially known as Peggy's Point Lighthouse it sits atop granite boulders, marking the entrance to St. Margaret's Bay. The octagonal red and white lighthouse was built in 1914 to replace the original wooden structure that was constructed in 1868. The lighthouse is located just 30 minutes from downtown Halifax and the views are simply spectacular.  If you want to get a glimpse of other amazing lighthouses in Nova Scotia, you can always join one of the Nova Scotia Lighthouse Preservation Society's guided lighthouse tours during the summer months.
Holland Harbour, Michigan
USA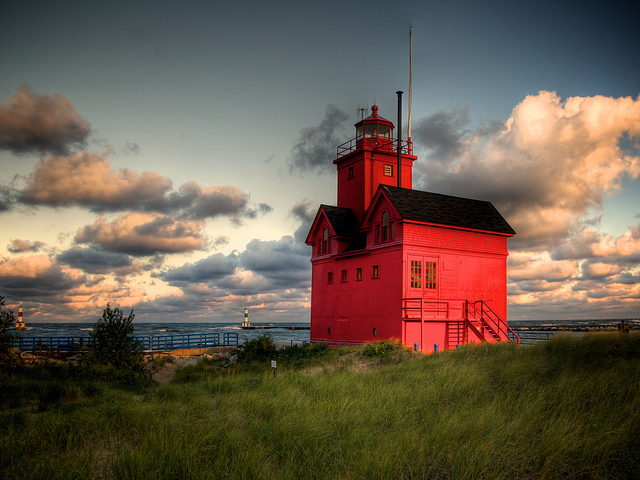 Holland Harbour Lighthouse in Michigan is affectionately known as "Big Red" © Jim D
Known as "Big Red", the Holland Harbour lighthouse was built in 1907 and is located on the south side of the channel that connects Lake Michigan with Lake Macatawa. The iconic red wooden lighthouse is one of Michigan's most photographed lighthouses, although due to the fact that you must cross private property to get up close, access to the lighthouse is restricted to Tuesdays and Thursdays, from mid-morning to sunset. Big Red is being restored and preserved by the Holland Harbor Lighthouse Historical Commission.
Vizhinjam Lighthouse, Kerala
India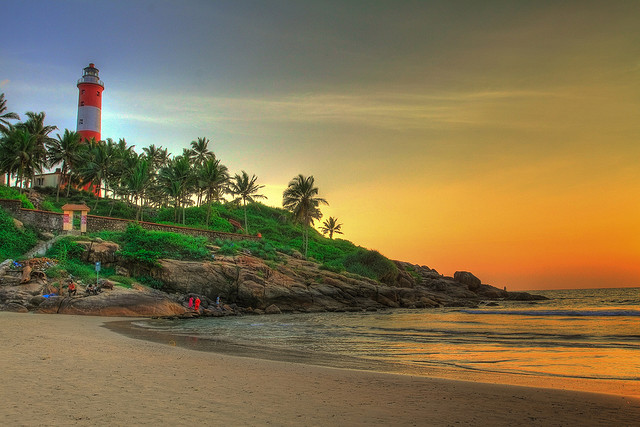 Vizhinjam Lighthouse overlooks one of Kerala's most beautiful beaches, aptly named Lighthouse Beach © Mehul Antani
Vizhinjam Lighthouse (otherwise known as Kovalam Beach Lighthouse) is located on a rocky outcrop on the shores of Kerala, in southern India. The tall stone lighthouse is painted red and white and has spectacular views of the ocean and Lighthouse Beach from the top. To reach the top you need to climb 144 steps and a ladder, which makes it unsuitable for children and the elderly. If you don't mind the climb and you're not visiting during monsoon season, the sunset views from the lighthouse are well worth the effort.
Neist Point Lighthouse, Isle of Skye
Scotland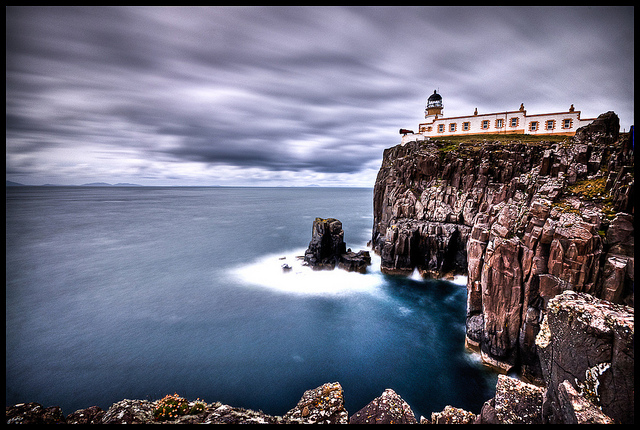 Neist Point Lighthouse sits atop rugged cliffs on the Isle of Skye © Grégory Tonon
The Neist Point Lighthouse is located on the Isle of Skye in Scotland. The Duirinish peninsula cliffs which mark the most westerly point on the Isle of Skye, are a popular place to watch whales, dolphins and a variety of sea birds. The remote lighthouse at Neist Point was designed by David Alan Stevenson and began operating in 1909. Tourists can visit the lighthouse but the lighthouse cottages are privately owned.
Bass Harbour Head Light, Maine
USA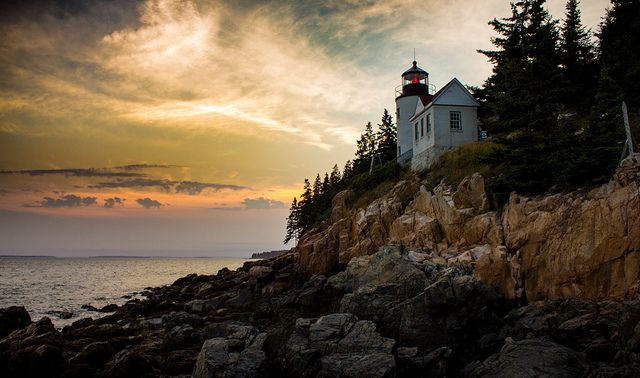 Beautiful Bass Harbor Head Light is located in Maine's Acadia National Park © Chris Potako
Maine is famous for its rugged coastline and picturesque lighthouses, and Bass Harbour Head Light is no exception. The lighthouse at Bass Harbour in Maine, is located in Acadia National Park, on Mount Desert Island and is one of the most photographed lighthouses in Maine. It was first lit in 1858 and although you can get close to the lighthouse via a foot path, the grounds and house are a private residence owned by a member of the Coast Guard.
Cape Byron Bay Lighthouse, New South Wales
Australia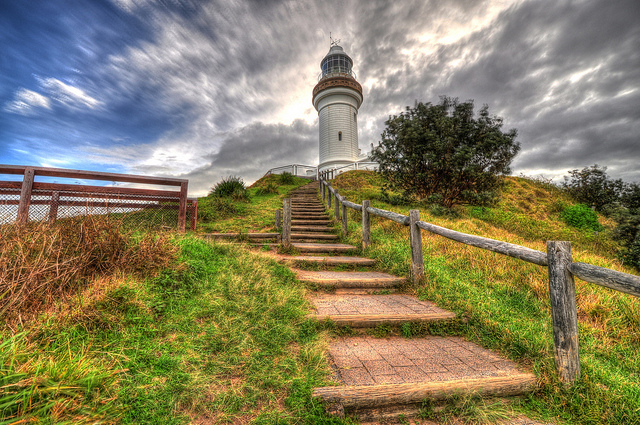 Steps lead up a hill to the Cape Byron Bay Lighthouse in New South Wales © Dan DeChiaro
Located in New South Wales, the Cape Byron Bay Lighthouse is Australia's most easterly lighthouse. The lighthouse was constructed in 1901 and is currently maintained by the Cape Byron Reserve Trust. The fabulous sea views make it ideal as a dolphin or whale watching base, and there are refurbished 1901 heritage lighthouse cottages available for rent. When you're not whale watching or take photos of the amazing views you can stop for refreshments at the Lighthouse Café.
Low Lighthouse, Somerset
England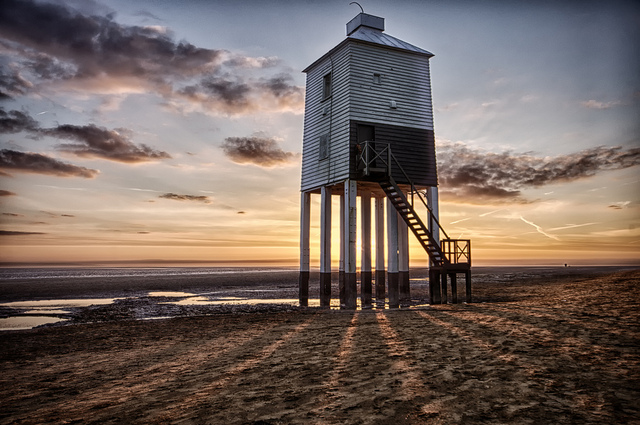 You'll find this unusual lighthouse at Burnham-on-Sea in Somerset © Stewart Black
Not all lighthouses are striking round towers located on rocky outcrops. In the coastal town of Burnham-on-Sea in Somerset, you'll find something completely different - Low Lighthouse. It may not be as beautiful as some of the other lighthouses around the world, but it certainly is fascinating. Located on the sands of Bridgewater Bay, the raised square lighthouse was built in 1832 on 9 wooden piers and is a Grade II Heritage listed structure.
Maspalomas Lighthouse, Gran Canaria
Spain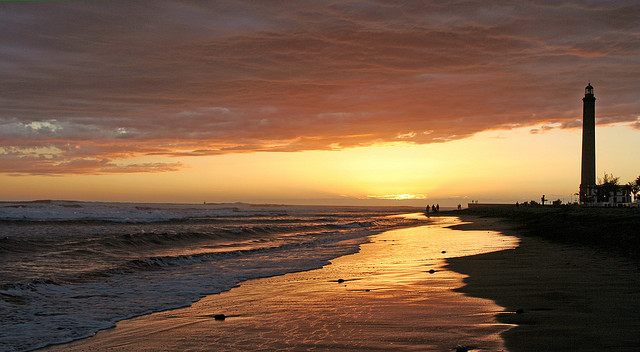 Maspalomas Lighthouse on the southern end of Gan Canaria is the perfect place to watch the sun set © Tony Hisgett
If you're planning a holiday in the Canary Islands, there are some really great lighthouses to visit. One of these is the towering stone Maspalomas lighthouse, located on southern end of the island of Gran Canaria. It was built in 1890 and has become one of the Maspalomas' most popular tourist attractions. You can enjoy lunch overlooking the sea at the Maspalomas Lighthouse restaurant, and there are also a few shops near the lighthouse.
Cape Neddick Lighthouse, Maine
USA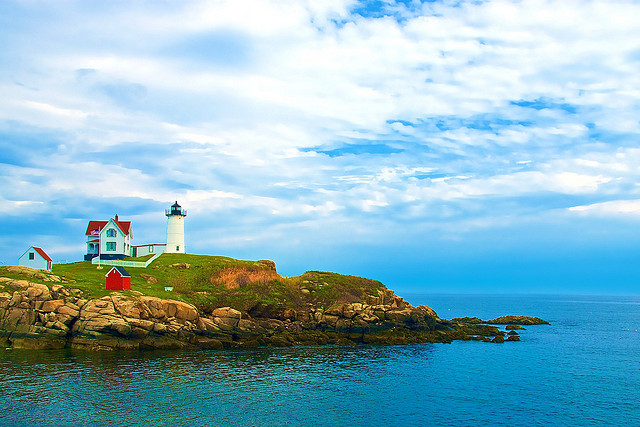 Cape Neddick Lighthouse is Maine is also known as Nubble Lighthouse © pshutterbug
Another lighthouse that is located on the beautiful Maine coastline is "Nubble" Lighthouse at Cape Neddick. It was constructed in 1879 with an 88ft cylindrical tower. The lighthouse is located on an island just off the shore and although it's not accessible to the public you can enjoy excellent views from the mainland.
Corbiere Lighthouse, Jersey
Channel Islands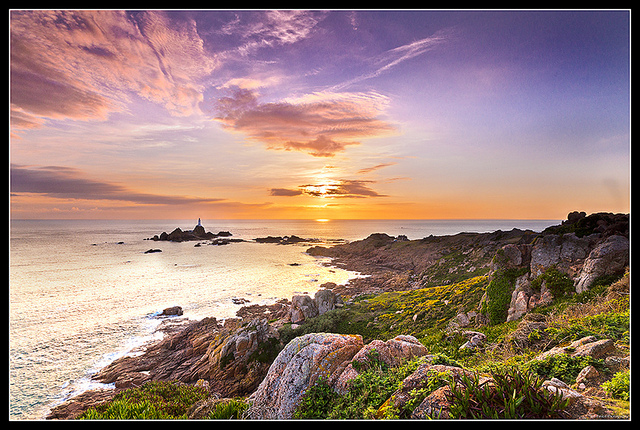 Corbiere Lighthouse is perched on a tidal island rock © Ian P
The Corbiere Lighthouse's location in the Channel Islands is one of the most beautiful lighthouse settings you'll find. The dramatic headland is located on south-western point of Jersey in St. Brelade. The lighthouse is perched on a tidal island rock and was first lit in 1874. If you want to see inside the historic lighthouse Jersey Tourism offers guided tours of the lighthouse.
Written by Kerryn du Plessis, a travel writer for HomeAway.co.uk.