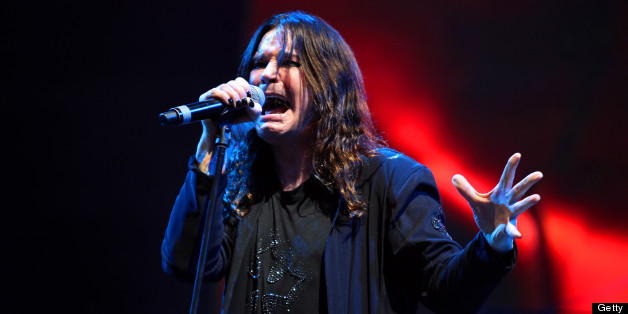 Getty
About two years ago I wrote an article in praise of a genre of music that I had previously had little exposure to, and consequently had developed no particular appreciation of. This was something of a departure from the things that I would normally write about but I felt that an acknowledgement of a genre of music that many people at the time seemed to think uber-uncool was long overdue, namely: Heavy Metal.
Heavy rock and metal enjoy a fan loyalty unrivalled by any other popular genre of music and the music industry knows it.
Cooking Vinyl, not a label previously renowned for its metal roster, scored the biggest-selling independent album of 2009 with Invaders Must Die by The Prodigy whose single, Omen, won a Kerrang! Award. The Prodigy are, of course, a dance/metal hybrid but as a result of their success, Cooking Vinyl signed Marilyn Manson along with other extreme rock and metal bands. Specialist labels such as Metal Blade, Roadrunner, Nuclear Blast and Napalm continue to release a phenomenal amount of albums to an ever-growing market.
Nottingham based Earache Records are longstanding proponents of hardcore, with a 27-year history of releasing extreme metal. Not many of Earache's releases ever trouble the Top 40 of the album charts, but that's what makes these bands particularly interesting from an industry viewpoint. They make the majority of their money from touring and merchandise and are therefore not vulnerable to piracy and file-sharing in the same way that the majority of mainstream bands are.
Wikipedia used to list 34 subgenres of heavy metal. These included everything from Christian Metal to Neo-Classical Metal - I'm particularly intrigued by Nintendocore and Viking Metal - so this is indeed a rich and diverse underworld of music that most of us have not been exposed to. There's even heavy metal comedy in the personage of Australia's Steve Hughes, an ex-metal drummer. The bands sell out festivals and ship more merchandise than any other genre of music and, unlike pop and other more mainstream genres, their fans are loyal through thick and thin.
This year we have seen a veteran metal band hit number one again on the Billboard top 100 album charts after a 'resting' period of 43 years. Ozzy Osbourne professed to be 'in shock' by the success of his band, Black Sabbath's new album 13. I wonder how many of today's bands will still be topping album charts and filling stadiums in 43 years time. And, of course, they are not alone, Metalica, Iron Maiden, Motorhead, Def Leppard, Slayer, Megadeth, Anthrax and the list goes on. These bands are all 30 years plus in existence but still capable of filling a stadium with their live act.
My 19 year old son is a rock and metal fan - well, he sees good in all (good) music but he favours this particular genre. So, for the last four years we have attended the Metal Hammer Golden Gods Awards at the Indigo Rooms O2 and what a feast of musicianship it is. This is where I should perhaps own up to the fact that I am very much a late adopter of metal. I don't own any metal albums and quite frankly I'm unlikely to buy any; for me, it's in the live arena that these bands impress. The standard of musicianship is very high - there's no hiding place if you're a duff musician in a metal band - and the power of the live performance is phenomenal. So it might take a couple of days for my ears to stop ringing but it is always an awesome night and being urged by those on the stage - with metronomic regularity - to 'make some f*****g noise', we duly oblige .
OK, let's face facts. Something that has, in the past, prevented me from fully embracing the genre is the dubious politics and oafish misogyny that still loiters in the darker corners and archives. Thankfully, that stuff is dying off and the new bands and musicians emerging in the genre are keen to distance themselves from any bad messaging.
The big question hanging over the metal market right now is whether the current crop of bands can make the giant leap from popular touring bands to the mega festival status of the heritage bands. Considering that the mainstream tends to look down their noses at this progressive genre and radio exposure is minimal, it is incredible that the market remains so buoyant. Metal bands in 2013 are impressively experimental and adventurous in the way that they combine rap, grime, dub-step and many other genres with the music to keep the fans engaged in a musical phenomenon that is always coming up with new surprises.
Surely now, it's cool to like Heavy Metal again.